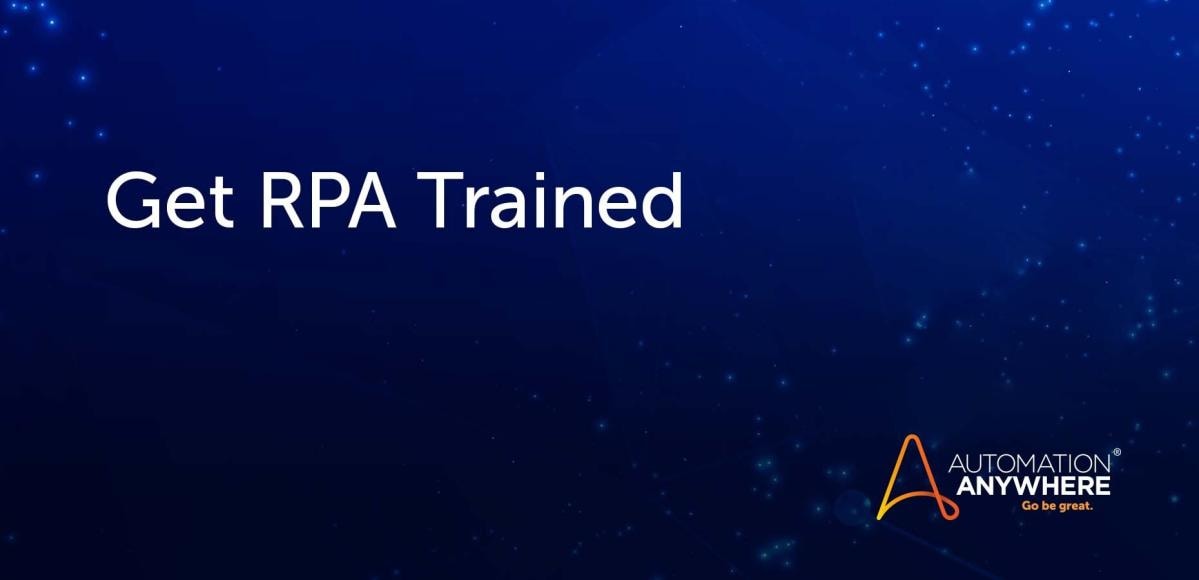 Automation is shaping the future of work. Not the distant future, though. The future that is now — tomorrow. Every modern workplace and industry is on the digital transformation journey, making it only a matter of time before every role within enterprise organizations will evolve with automation.
It's the right time to learn RPA
Change is happening quickly, with the groundswell of business interest in — and adoption of — Robotic Process Automation (RPA) growing rapidly.
Deloitte reported that just 15% of business leaders noted RPA as part of wider corporate initiatives in 2016. Compare that to 2017, where 64% of organizations that have embarked on the RPA journey have RPA as either an enterprise-wide or strategic initiative.
That's just the change in one year.
Think about next year. Now is the opportune time to pursue RPA learning and development — both as an organization and as an individual.
The rapid expansion and extension of RPA initiatives within global organizations has born a whole range of new RPA-related roles and new critical skill areas for existing roles, such as business analysts.
Professionals and students have the chance to develop skills today that will enable rapid career advancement in the future. The key thing to remember: The future of work is already here. There's really no time to waste.
Change the world with automation
If changing the world with automation excites you, look no further than Automation Anywhere University (AAU) for RPA role-based learning paths to prepare you to make an immediate impact in the workplace.
AAU is helping both seasoned professionals as well as new students become RPA experts by offering RPA training that's already tailored to deliver the skills required for a wide array of emergent RPA job profiles.
With both online and classroom training available globally, Automation Anywhere University has a growing list of role-based RPA learning paths that include:
Business analyst
Solution architect
Bot developer
RPA program manager
IT infrastructure administrator
Technical support specialist
Sales engineer
Control room administrator
Trainer
For each role, Automation Anywhere University offers a customized course trail to take you from "the basics" to certified RPA practitioner, along the way covering RPA theory, technical skills, and hands-on practice.
For example, here is the AAU learning path for bot developer:

And for tomorrow's workforce — today's students — AAU recently expanded the RPA learning horizon by reaching more than 300,000 students in 180 educational institutes across the globe to introduce RPA curricula. The shared aim of Automation Anywhere and these leading educational institutions is to help students get to the head of the hiring pack through RPA training and certification.
Consider this your invitation to join the future of work.
Enroll in an RPA
learning path today.
About Arvind Thothadri