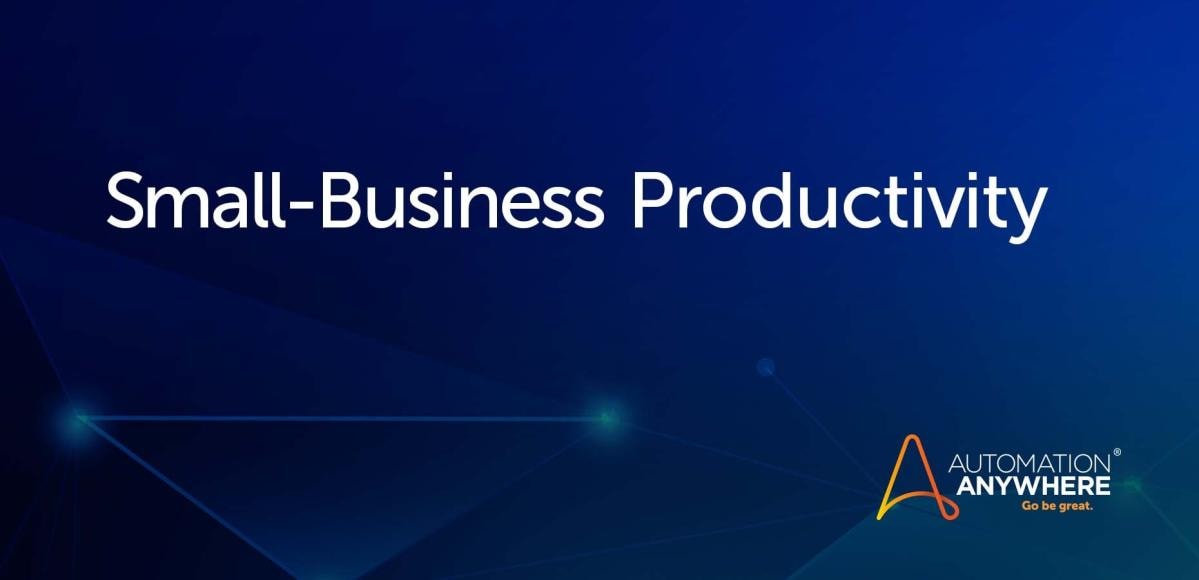 About 90% of businesses worldwide and 99.9% of companies in the United States fall under the small business category. Chances are that your growing business in high technology, healthcare, manufacturing, financial services, retail, real estate, or another field is among this majority.
The success of your business today, and in the future, requires you and your people to be laser-focused on your products or services, your customers, and new opportunities. But that can't happen if your productive time and creativity are bogged down by administrative tasks — those repetitive yet necessary duties such as invoice processing, contact management, and inventory reporting.
Sound familiar? So, how do you balance growing the core competency of your business and maintaining operational efficiency?
Say goodbye to repetition
The answer is Robotic Process Automation (RPA). RPA means you can automate and accelerate repetitive administrative tasks and free people for higher-value work. With RPA, tasks can be processed five to 10 times faster than manual usage of business applications — with no errors.
RPA enables you to build your own software robots, or bots, to automate any business task. The bots are easy to create with drag-and-drop process workflow design and can be implemented quickly. Many resources are available to help you learn to build bots.
Once your bots are configured, you can have them do administrative tasks for you. A bot can open files or web pages, look for specified data, cut and paste data from one application to another, fill out forms, and a whole lot more. Think of RPA as digital employees, a Digital Workforce, working alongside you and your people to help your business thrive.
All that makes RPA a good solution to consider, right? Yet, when you search online for RPA solutions, you'll likely take a step back and wonder if you have the budget and technical capabilities to invest in products that seem to cater to large enterprises. Historically, RPA has served the enterprise market.
However, Automation Anywhere now offers cloud-based products that make RPA accessible to everyone. We help you get started with RPA quickly, easily, and for free: with the right tool, Community Edition, and the right training through Automation Anywhere University.
Get a complete RPA platform
Community Edition is the perfect match for your business. It gives you all the benefits of Automation Anywhere Enterprise A2019, a web-based intelligent automation platform, to boost your productivity and focus without affecting your bottom line.
As Community Edition is completely web-based, there's no equipment to buy, nothing to install, and no local clients to upgrade. With just a few mouse clicks, you can begin automating your administrative processes. And, you can scale RPA to meet the needs of your growing business.
Community Edition enables you to experience the latest Automation Anywhere suite of products: 
Enterprise-class RPA for automating processes, with the full bot creation features offered in Enterprise A2019
Document Automation, an artificial intelligence-powered solution that makes it possible to automatically process documents with varying data formats, such as emails or invoices
Bot Insight, an interactive analytics dashboard to see how your bots are performing
Log in using any web browser with any operating system (Windows, Linux, or MacOS) from any device. Once you access the platform, you can start automating processes immediately.
An intuitive interface and drag-and-drop functionality simplify the use of Community Edition for all workers — from the technology novice to the expert. Anyone in your organization can build a bot with Community Edition in no time, following just a few easy steps.
Training is included
An essential companion to Community Edition is Automation Anywhere University (AAU), where you can learn how to build bots at your own pace and get RPA certified. AAU has made it simple to jump-start your RPA and automation learning journey — no matter where you are — with anytime, anyplace learning.
AAU's continually expanding RPA and intelligent automation online curriculum offers courses, in-depth learning trails, and RPA certifications for every level of learner. The best way to get a hands-on learning experience is to set up an AAU account and start with the "Hello A2019 Bot" course, which includes practice bot-building guides to use with Community Edition.
Knowledge is power. Knowledge of RPA through Community Edition and AAU empowers you to build software bots that can truly transform your business.
Make a big impact on your small business.
About Saba Mirza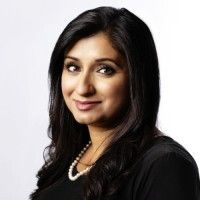 Saba Mirza is the head of product marketing for the Automation Anywhere Enterprise platform, including Enterprise A2019 cloud-native RPA platform, analytics, and security.
Subscribe via Email
View All Posts
LinkedIn