Blog
RPA-as-a-Service: Helping SMBs Ease Into Automation
October 6, 2021
4 Minute Read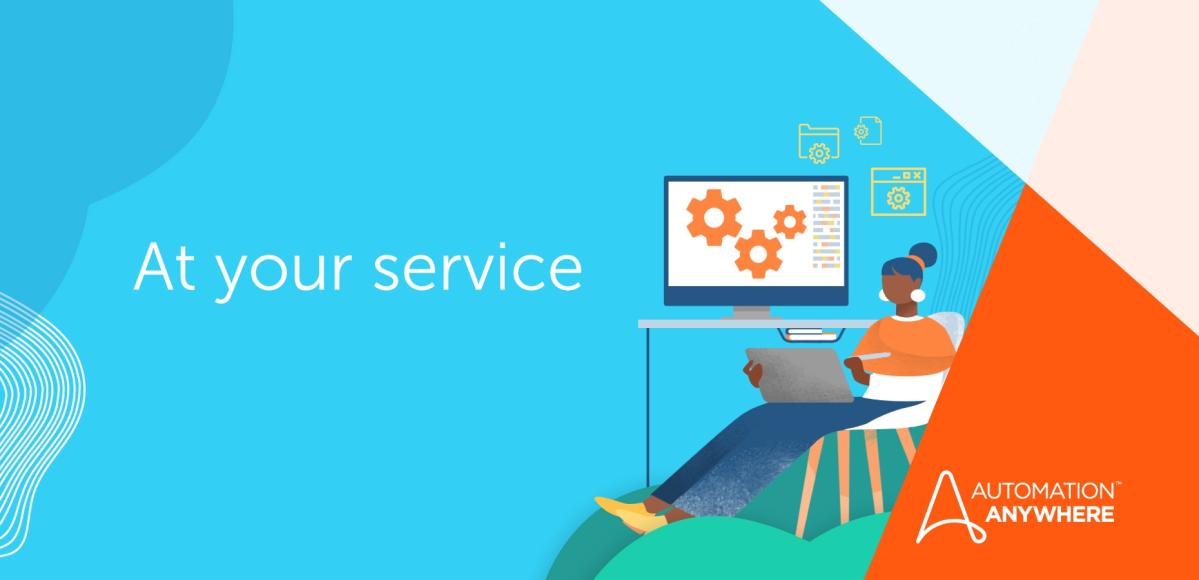 As with larger enterprises, small and medium-sized businesses (SMBs) are discovering that automation is essential for staying competitive in uncertain economic times. SMBs want to be more agile in the lingering-pandemic world, compete with larger businesses, and help their employees be more creative and productive in their work.
Automation tools such as Robotic Process Automation (RPA) are helping them achieve those goals. According to the recent Xerox State and Fate of Small and Medium Business survey, 82% of SMBs say digitizing paperwork is important to their survival. Three-fourths of them (75%) are more reliant on RPA compared with their pre-pandemic operations

Moving to RPA-as-a-Service
Traditional RPA is software that mimics human digital behavior. By creating software robots ("bots"), businesses can easily automate basic, repetitive tasks. RPA has proven to offer many advantages: in addition to cutting operational costs through process efficiencies, it boosts worker productivity while increasing satisfaction and retention.
RPA-as-a-Service does all that, using a cloud-based subscription model as opposed to the on-premises model of traditional RPA. Instead of a company having to acquire a software license, install the RPA solution on the company's hardware, and support and maintain the solution, with RPA-as-a-service, all those tasks are shouldered by the RPA vendor. RPA functionality is accessed from a standard web browser.
RPA-as-a-Service is quickly taking over the traditional RPA market, with many SMBs choosing to work in the cloud. RPA-as-a-Service offers an easy on-ramp into RPA with few downside risks. According to Grand View Research, the as-a-service segment accounted for more than 61% of the market share in 2020 and is expected to grow further at the highest CAGR from 2021 to 2028. Mordor Intelligence forecasts that the annual growth rate of the automation-as-a-service market will grow in the next five years to 26.9%. 

The benefits of RPA-as-a-Service versus traditional RPA
Go with RPA-as-a-Service for your business, and you'll get a solution that offers
Quick time to market: Because there's no software set up and configuration, no provisioning of hardware or network resources necessary, you can get started creating bots and automating processes within hours, not days or weeks.
Predictable costs: It's based on a monthly (or yearly) subscription, which means you know exactly how much it will cost—no unpleasant surprises in hardware, software, or services.
No capital investments: The software is hosted by the RPA provider's servers, so you have no additional hardware or software infrastructure costs and no need to go through a cumbersome procurement process that can hold up implementation.
No commitment: If you decide you'd rather go with another as-a-service vendor, there's no lengthy breakup and no technical debt.
Happier employees: Because bots take care of the boring, mundane, and repetitive aspects of office jobs, employees can use their human skills of creativity, intuition, communication, and judgment to move to higher-value work.

Disruption by COVID-19 sped up RPA-as-a-Service
The back-office processes of small businesses were particularly vulnerable to disruption when COVID-19 hit. Take accounts payable. Even when everyone is in the office, getting AP to run smoothly when done manually is challenging. Processing invoices, physically routing them for approvals, prepared check runs, and getting the CFO's signature before mailing them all depended on having someone in the office. But during COVID-19, when everyone was dispersed to home offices, this became a problem.
Installing traditional RPA in the middle of the pandemic would have been problematic for all the reasons previously discussed. So SMBs turned to RPA-as-a-Service and got rid of the manual data entry and physical workflow involved in AP as well as other back-office operations.
The good news is that SMBs that jumped into RPA-as-a-Service out of necessity during COVID-19 are now extending it further into their operations, having had a taste of what the technology is capable of. In addition to the other benefits we've mentioned, this allows them to take advantage of the latest enterprise-class technologies without the traditional roadblocks that face smaller firms such as the lack of in-house expertise or lack of capital.
Despite the pandemic, the Xerox survey also found most SMBs optimistic about the future. More than six in 10 (64%)  believe they will come out of the pandemic stronger, and 81% say the health crisis has made them more dependent on technology. Compared to 2020, 75% of SMBs have increased their IT budgets by an average of 34%.

Larger enterprises also making the leap to RPA-as-a-Service
Of course, larger firms are getting interested in RPA-as-a-Service for the same reasons. And just as the pioneer of as-a-service Salesforce.com was first subscribed to by smaller firms—with everyone saying it would never make it up to the enterprise level—the chances are excellent that RPA-as-a-service will be the dominant type of RPA within the next five years for companies of all sizes and types.
About Saba Mirza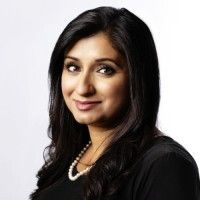 Saba Mirza is the head of product marketing for the Automation Anywhere Enterprise platform, including Enterprise A2019 cloud-native RPA platform, analytics, and security.
Subscribe via Email
View All Posts
LinkedIn