Blog
AAU Learner Takes Every Course in Less Than 3 Months
November 28, 2019
5 Minute Read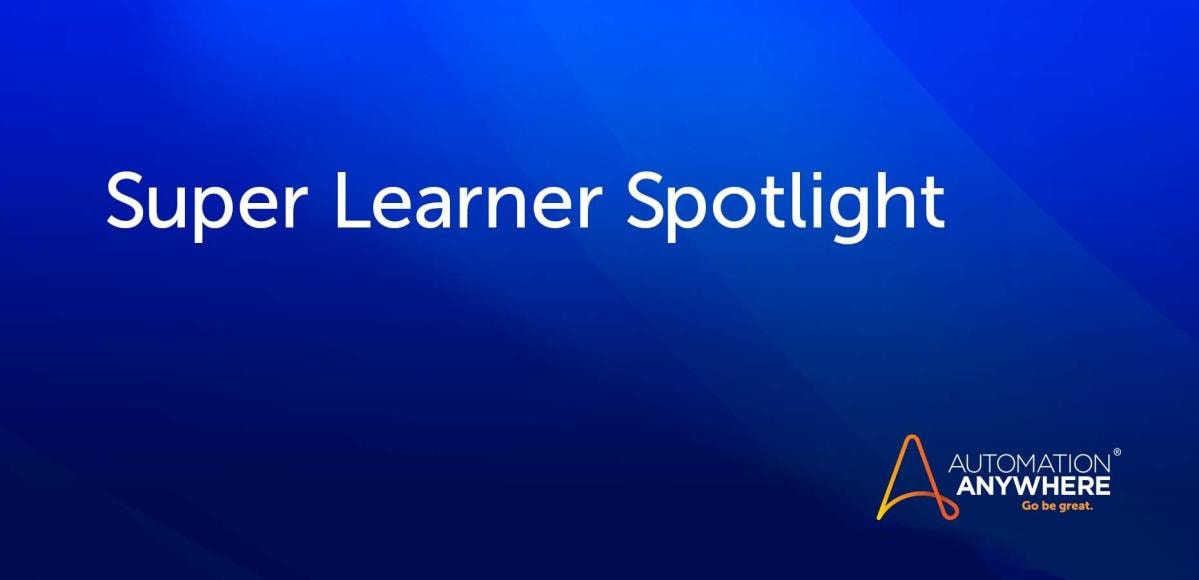 In July 2019, SkySoft Chief Technology Officer Husan Mahey swore to himself that he'd pass every Automation Anywhere University (AAU) course in less than three months. By mid-September, he became the first AAU online learner to do so.
Finishing this academic marathon of 49 courses within 13 learning trails, Mahey earned the Automation Anywhere Advanced RPA Professional and Master RPA Professional certifications.
Why did he attempt this feat, and where will he apply his newfound knowledge and skills? A conversation with Mahey in London reveals the roots of his passion for AAU and his vision for building a thriving RPA community near his Midlands, UK, childhood home.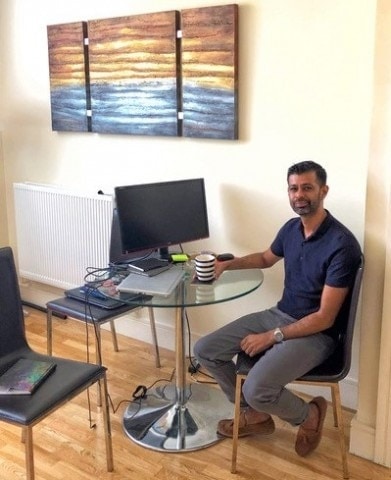 AAU: When you were a kid, what did you want to be when you grew up?
Mahey: Definitely doing something in IT. I'm a developer. I've been coding for 28 years since I was a teenager, when my mom bought me an Amstrad (an affordable British PC, popular in the late 1990s). At that time, we didn't even have mice — just keyboards. I started coding just for fun.
AAU: What did you study in college?
Mahey: I didn't actually go. I was a grade-A student up to a certain point in my life, and then got in with the wrong crowd. When I left school early, my dad said to me, "You've got two choices: Buckle down and study, or get to work." So, I started working — wiring houses and gas fitting and, eventually, programming.
AAU: How did you discover RPA?
Mahey: In 2016, I started a contract with Deloitte, which was looking for RPA developers. They offered us contracts on the condition that we pass an AAU online RPA v.9 training. After 20 years of "get it done and push it out," I had had enough of coding work, but the RPA training took me back to when I was a teenager and coded for fun.
RPA felt so different, interesting, and new that I recaptured my passion for coding. About 10 of us started with Automation Anywhere Inc. (AAI) RPA then, and we became great friends. We still meet up when I'm in London. If there's an AAI contract, and I apply for it, I can guarantee that one of those guys will already be there. We've all grown together on our RPA journey.
AAU: Where else have you worked in RPA besides Deloitte?
Mahey: In early 2019, I conducted training courses for UBS, including sessions in Poland and in London. At first, I was a bit out of my comfort zone. Before, I'd been a geeky coder standing quietly in the back, but this was all about standing up front and presenting. I got some really great feedback.
AAU: What did your UBS students like about your RPA courses?
Mahey: I created the curriculum myself, and it was all based on how to engage them. I always look for what's most exciting about the training I take. On Day 1, I showed them a bot working. They said, "Wow," and then I said, "By the end of the week, you'll be building this yourselves." That motivated them.
Other feedback was that while they had had training classes before, they had never experienced the kind of immersion I gave them. Their previous training classes? If they asked a question, the response was usually, "I'll get back to you on that," or, "Sorry, not part of the curriculum."
Because I've been a developer, I could build code from scratch quickly and show them links between different applications they asked about. They found that insightful.
AAU: What's next for you after UBS?
Mahey: I've just started SkySoft, my own RPA training and consulting company, because I want to grow local talent and create an RPA community in the Midlands, where I grew up. I left school with no qualifications, but I was given the opportunity to learn, grow, and — I'd like to say — excel in development.
I want to give that back to my community and, if I want SkySoft to succeed, I have to get every accreditation that is possible. So, I set a schedule for myself over the summer and did all the AAU training there is and earned every single badge.
AAU: What was the most valuable course you took from AAU?
Mahey: Becoming a certified trainer. Obviously, it tested my technical ability with AAI, but it also helped me understand formal teaching methodologies and how to structure a class, from introduction to break points to keeping people motivated. Learning some of the softer skills was especially interesting to me.
AAU: What did you like best about the learning experience at AAU?
Mahey: Its seamless structure. It just flows from one stage to another. It offers a good mixture of theory and incorporates regular assessments along the way, rather than loads of theory and then one big assessment at the end. All the latter does is just test your memory and not your knowledge.
I also liked the little characters that were part of real-life scenarios. Anyone can relate to "John" having invoices to do.
AAU: What else do you want people to know about your goal to teach RPA?
Mahey: There are great opportunities and potential benefits for all companies to be had from RPA. But I don't want to just share RPA knowledge; I want my students to develop their intelligence.
I think exams show knowledge or memory more than intelligence. To focus on intelligence, you have to give people problems to solve rather than, "In this scenario, this is what you have to do." That's not really what I'm about. When I was a contractor, I learned there are many different ways to solve a problem. That's one of the benefits of being in a classroom with others.
Learn more about Automation
Anywhere University.
About Mary Beth Perrot