Blog
5 Steps to Successfully Scaling Automation with Citizen Developers
December 1, 2020
5 Minute Read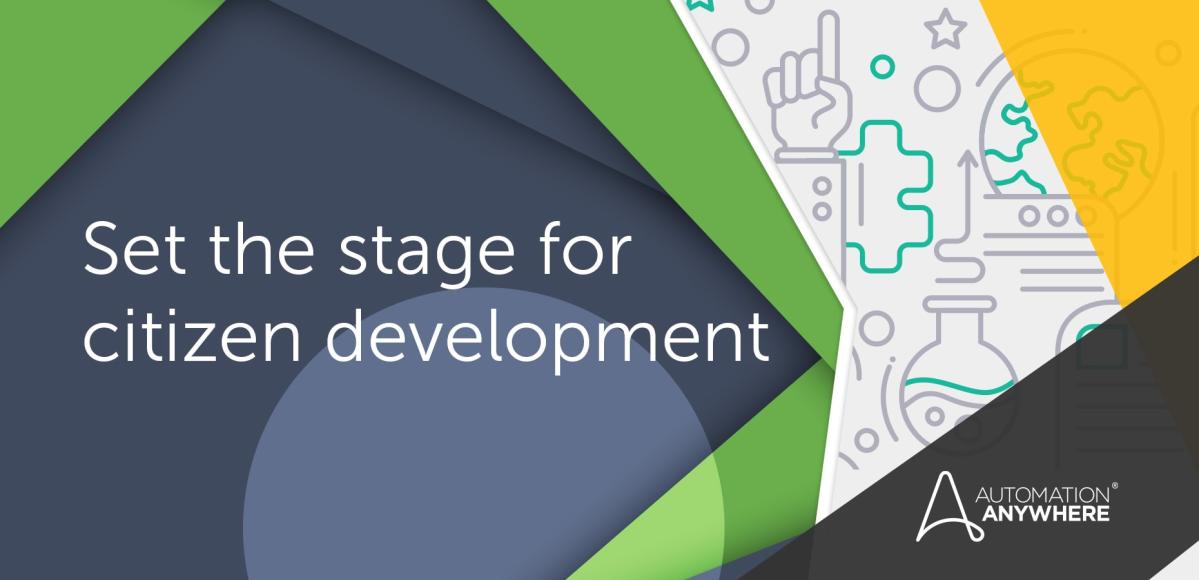 Most organizations are already embracing intelligent automation as a critical component of their digital transformation strategy. Some have developed a center of excellence (COE) to ensure that automation programs yield high-impact results. But COE teams are often a small, shared resource that eventually hits bandwidth, creating a major roadblock to scaling automation across the organization.
Enlisting business users as citizen developers is the necessary next step in evolving an automation program. Expanding automation to business teams allows organizations to leverage process and application expertise while dramatically expanding automation development capacity. Here are a few steps to scaling automation with citizen developers.


Step 1: Enlist sponsors from leadership
Recruiting leaders as your sponsors is vital to ensuring prioritization and participation. Otherwise, automation can become a piecemeal endeavor. Business users have day jobs, so making sure that their management is on board is key. Meet one or two departmental leaders to understand their objectives. Share how automation will help them achieve their goals, and work with them to include automation as a part of their objectives.
With functional leadership on board, it's time to gain executive sponsorship. Be prepared to highlight how automation aligns to the company-level objectives, how you intend to enlist citizen developers, outline alignment with business leaders, and what support you will need.


Step 2: Align around outcomes aka shared OKRs
Shared objectives and key results (OKRs) are necessary to bridge silos between teams. Setting goals across teams that include automation and highlight its benefits will motivate people to participate. While launching new bots may seem like a good target, focusing on the business impact will achieve better alignment with leadership and inspire them to rally behind you. Improving customer service by reducing turnaround times, driving more sales by delivering faster service, or improving agility with a Digital Workforce can all be achieved by enlisting citizen developers.
Work with your functional leaders to set objectives that align with their most pressing goals. Start small with goals such as saved hours, lowered costs, or reduced errors. Then, ensure that your executive sponsors have at least one shared OKR on their plate to help you get citizen development up and running smoothly.


Step 3: Plan for scalability
Once you have your sponsors and shared goals, evolve your automation program for scalability. Define the training program for citizen developers. Consider the Citizen Developer learning trail on Automation Anywhere University.
Publish your standards for bots, users, and the program overall. Update roles, workflows, and governance policies for citizen developers and the criteria required to build or run bots. Set up a steering committee to ensure progress is being made.


Step 4: Make participating easy & rewarding
Host an "Introduction to Automation" session. Record it. Others can then watch the recording to learn about automation at their convenience. Get users excited about automation with their own digital assistant for work, AARI. Empower them to discover processes to automate and auto-create bots with Process Discovery.
Make participation in automation easy with bot templates, best practices, and policy documentation. Make these resources self-serve. Private Bot Store, our internal marketplace that brings teams together, can be used to host bot shells, documentation, and videos in a central hub. Set up a chat room, email alias, or office hours to answer questions.
To ensure longer-term success, create an incentive program. Publicize wins and go big. Send weekly or monthly emails announcing when people have finished their automation training, created their first bot, hit their targets or OKRs, or won a prize in a recently held bot-building contest. Copy their boss. Better yet, have their boss send it. Remember that executive sponsor? Have the sponsor announce recent automation wins and all participants at the next all-hands meeting. There are many ways to inspire continued participation and draw in other employees to bot building while rewarding participants for a job well done.


Step 5: Steer the ship
The COE maintains control and governance across all automation activities. Monitor progress across the bot lifecycle, including development, test, and production. Ensure progress is being made by setting examples of how long each stage should take. Then, ensure that milestones are created and regularly reviewed.
Once bots are in production, monitor bot activity. Remember that steering committee? Meet with them regularly to ensure that bots are moving through the lifecycle, compare progress towards your objectives, and course-correct where necessary. Be their guide. Host how-to sessions or leverage our pre-recorded tips and tricks found on the Developer Portal. More content for business users is being posted there regularly.


Bonus tip: Federate with bot factories
Unleashing the power of organization-wide automation requires the distribution of effort. Only with a distributed operating model can you truly achieve scale and reap the benefits. By creating business-unit-led COEs, sometimes referred to as "bot factories," you can distribute bot development and management across the organization. Offloading bot management and local reporting allows the global COE to concentrate on large scale cross-functional strategic automation projects.
Achieve Digital Transformation Faster, Easier.
About Laura Della Torre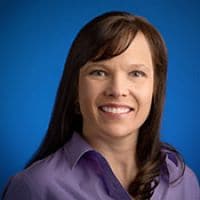 Laura Della Torre has built, cultivated, and grown thriving ecosystems and marketplaces for more than 20 years through inspiring messaging and compelling programs.
Subscribe via Email
View All Posts
LinkedIn