Blog
Automation Anywhere Named a Leader and Star Performer
October 8, 2020
2 Minute Read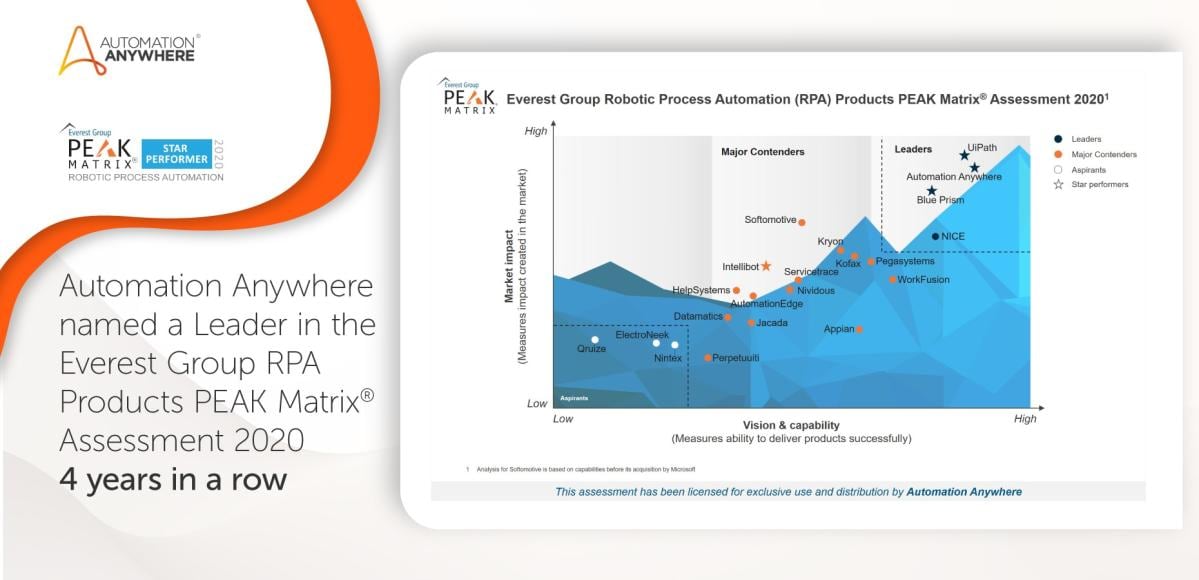 Automation Anywhere has been named a Leader and Star Performer in the
Everest Group Robotic Process Automation (RPA) Products PEAK Matrix® Assessment 2020.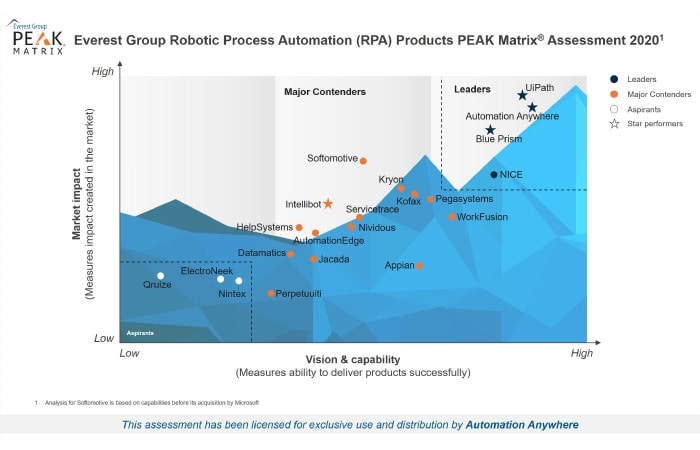 It is an honor to be named a Leader for four years in a row by Everest Group in their RPA PEAK Matrix. Being acknowledged as a Leader in the PEAK Matrix underscores our company's unwavering dedication to innovation—shifting the way humans work by unlocking their potential through intelligent automation and, ultimately, transforming the future of work.
Within the last year, our company delivered many "industry firsts," which include the launch of the industry's only cloud-native and web-based intelligent automation platform, Automation Anywhere Enterprise A2019. By listening to our customers and understanding their needs, we've created innovative, targeted solutions to help them solve a wide variety of challenges. Our customers have achieved incredible scale and deployed more than 2.4 million bots that have automated more than 10,000 processes across the front office to the back office.
We also developed the world's first integrated process discovery solution, Process Discovery, and the first RPA-as-a-Service solution. In addition, we were the first RPA vendor with a Cloud Starter Pack. Designed for small businesses and teams, it's an all-inclusive offering that features transparent, online pricing.
We are honored to have received the recognition from Everest Group and look forward to continuing to bring more innovations to accelerate automation deployment and drive customer success in the next year.
Download a custom version of the report below.


Work with the RPA Innovators.
About Prince Kohli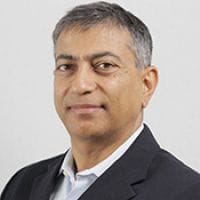 Prince Kohli serves as chief technology officer with experience building products and teams spanning cloud computing, enterprise software, network transport, systems, and security.
Subscribe via Email
View All Posts
LinkedIn