Blog
Reflecting on Imagine 2023: A transformative experience
October 10, 2023
6 Minute Read
We are delighted to welcome Jim Frost, Lead Engagement Partner at R-Path Automation, as a guest contributor to the Automation Anywhere blog. With a wealth of experience and expertise in the field of Intelligent Automation, Jim offers unique insights into his recent experience at Automation Anywhere Imagine 2023. Join us as we delve into the transformative journey Jim embarked on at the conference and the promising future of Intelligent Automation.
After immersing myself in the enriching atmosphere of Automation Anywhere Imagine 2023, I've returned home brimming with insights and enthusiasm that I'm eager to share. With attendees hailing from diverse corners of the globe, I witnessed a vibrant community united by a shared passion for innovation and efficiency. As I unpack the highlights and discoveries from Imagine 2023, join me in exploring the multifaceted world of Intelligent Automation at Automation Anywhere, from its pioneering advancements in generative AI to the game-changing Automation Co-Pilot functionality.
A global gathering of innovators
The conference was a resounding success, with a diverse turnout of attendees from various countries, including Automation Anywhere partners and clients. Witnessing the community unite for several days of knowledge exchange, education, and camaraderie was truly inspiring.
From a personal perspective, attending Imagine was a long-awaited delight. Meeting Automation Anywhere colleagues whom I had previously known only through video calls—such as Micah Smith, Suzanne Shaw, Gabriel Carrejo, and Kristen Engelhardt—was a highlight. I even had the opportunity to record brief videos with Micah, participate in a meet-and-greet with the Automation Anywhere Executive team, and received the honor of being named the Community Partner of the Year for 2023. It was, without a doubt, a remarkable few days!
Upon departing Austin, I carried with me a list of more than 20 actionable tasks to tackle in the coming months. These range from delving deeper into the Pathfinder program to experimenting with various generative AI use cases. The conference provided an abundance of valuable insights and content in a remarkably brief time span.
Exploring generative AI
One standout aspect of the conference was the exploration of generative AI. Initially, I held reservations about this technology and its potential implications. I continue to have concerns about its potential misuse. However, the capabilities, exciting new ways we can get work done, and the liberation from mundane tasks are too compelling to ignore.
During Imagine 2023, I attended numerous sessions, but my favorite was titled "Generative AI Prompt Engineering for Automation Developers." In this session, we delved into the three key components of a prompt, methods to narrow the scope of the reply, and strategies for formatting the output in a manner easily digestible by the automation receiving the response. This session was not only informative but also enjoyable and transformative. It significantly altered my approach to prompt writing.
I arrived at Imagine with a handful of ideas on how we could use this new and exciting capability but left with dozens. And, as was recently announced, OpenAI is now rolling out image and voice recognition. It's a very exciting time to be in the Intelligent Automation business, that is for sure!
The Power of Automation Co-Pilot
Finally, a few thoughts on the exciting new Automation Co-Pilot. This newly released functionality is a game-changer in several ways.
Embedded automation
Automation Co-Pilot empowers business users to leverage automation directly within their preferred applications. Whether working in Salesforce or ServiceNow, users can initiate automations to perform tasks without leaving their application environment. These automations can be context-specific, targeting particular leads or accounts, or they can be more general in nature. The beauty of it lies in the fact that the work happens behind the scenes, and users are promptly notified once the automation is completed.
Connected integration
The true power of Automation Co-Pilot is unleashed when it is used to connect automations across different applications, enabling end-to-end process automation that spans multiple users, departments, systems, and use cases. During Imagine 2023, we witnessed numerous impressive examples of this synergy in action.
Complex document processing
Another exciting development is the combination of Automation Co-Pilot with Document Automation. This functionality improves data understanding, extraction, and summarization using generative AI. It performs faster than ever before and can handle unstructured document types and various supply chain documents, such as waybills, packing slips, purchase orders, and contracts. The result? A reduction in manual data handling times by up to 80 percent. Thinking of several industries, such as home mortgages, insurance, and healthcare, I believe we will see some excellent case studies coming soon. Document Automation, with near-real-time validation and corrections, is replacing manual data entry—a truly welcome change.
Developer assistants
Automation Co-Pilot for Automators serves as a developer's assistant, allowing developers to simply describe the automation they wish to create using natural language. Automation Co-Pilot then generates the automation shell accordingly. This is a feature I'm eager to explore further. Enhancing the speed at which our developers can construct client automations is a game-changer. It enables us to demonstrate a higher return on investment (ROI) and faster time-to-production—a win-win for our team and our clients.
Let's dive deeper into the world of Intelligent Automation
Wrapping up my reflections on Automation Anywhere's Imagine 2023, I'm excited and ready to take action. My mission now? To put all these fresh insights to work and level up our game at R-Path Automation. The connection between the ever-evolving automation landscape and the tangible benefits we can bring to our clients is the driving force behind our next steps.
So, if you're even the slightest bit curious about the magic of Intelligent Automation, it's time to dive in. Start by checking out the Imagine on-demand sessions if you haven't already, soak up the resources and opportunities waiting for you in the PathFinder program, and stay in the loop by following me here.
As we all keep shaping the future of automation, let's stay committed to being innovative and efficient and never settling for less than awesome. Together, we're paving the way for an era of Intelligent Automation that will shake up industries, empower individuals, and change the way we get things done. Thanks for coming along on this wild ride, and I can't wait to see the amazing strides we'll make together.
About Jim Frost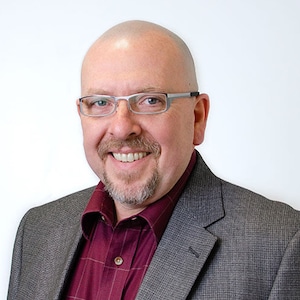 As a Lead Engagement Partner at R-Path Automation, Jim Frost specializes in Intelligent Automation services for mid-sized companies. With over 30 years under his belt, he excels in low-code automation, relationship management, data governance, operations, and supply chain management.
Subscribe via Email
View All Posts
LinkedIn