MEET the a-lister from Juniper Networks – Varun Nayyar

Creating future ready Global Business Services by evolving human, process and technologies.
- Varun Nayyar Vice President – Global Business Services,
Juniper Networks



Tell us about your career journey to date and what sparked your interest in Intelligent Automation.

Career Journey
I have over 2 decades of comprehensive experience in diverse mission-critical practices. I am a certified Chartered Accountant and Cost accountant. I started my career journey with Ernst and Young in 1996 as a Manager. After that I contributed to other prestigious MNC's over various roles and responsibilities until I landed at Juniper Networks in 2004. Currently, I am serving as the Vice President – Global Business Services and Operation. I head the multi-functional shared services organization that comprises of 400+ talents across Bangalore, Sunnyvale, and Westford. I have been awarded by the CEO Excellence Award (2010), the highest award given to a Juniper employee, in recognition of efforts in developing a successful GBS strategy for Juniper while ensuring Juniper India remained legally compliant.
Intelligent Automation is the Need of the Hour
In this lightning-fast world of fast-changing opportunities, leadership at Juniper is committed to solutions that can integrate with business demands and create world-class user experiences for its customers. It continuously seeks solutions that will serve the requirements of business processes, technology, risk and compliance. We implement solutions that can be easily adapted to changes in policies, regulatory and market requirements with minimal to no downtime of technologies. We look for technology that requires minimal efforts in terms of coding and testing yet delivers amazing outputs every day.
Juniper in its automation journey has already successfully tested critical processes and now is multiplying the benefits with seamless integrations of intelligent bots. Intelligent automation that can gather and classifying information, creating records, extracting reports, analyzing the data, and taking follow-up action-based analysis. All while keeping leadership aware on a real-time basis to avoid downtime and potential loss in business is the most desired solution in our Juniper eco-system. The solutions that benefits processes by reducing manual intervention, reduced cycle time, and high customer satisfaction at optimized cost.

What automation outcomes for you and your company are you expecting over the next 12-18 months?

Juniper products, solutions, and services are of great significance in today's digital world. With a surge in demand Global Business Services (GBS) are expected to ensure the value chain doesn't get impacted. GBS is contributing in the best possible way to make organization efficient and effective with improvements, digitization & transformation of processes on an ongoing basis. The focused approach in GBS to reduce manual touch points within existing infrastructure with help of intelligent automation. This will boost our efficiency as well as ensure GBS's leadership position.

How does it feel to be named an A-Lister and what does it mean to you?

Certainly, it feels great to be rated as an A-Lister in the industry. We would like to shoulder this responsibility by creating impactful automations that integrate with processes and enrich the experience of our value chain. We would also be happy to share best practices through the forum created for A-listers and publish articles that might be helpful for our colleagues.

Intelligent Automation is one of the fastest growing technologies. What do you think about it and how do you feel it will affect how people will work in the future?

Intelligent automation is a perfect solution for an industry that is looking to reduce manual interventions. We believe intelligent automation will simplify processes and ensure ease of data accessibility. It will create better visibility to leadership about demographics and product mix that will facilitate quicker strategic decision making. While being helpful to organizations internally, it will also create opportunities and solutions that will better integrate with bots and reduce multiple touchpoints in the process systems by reusing the information. We expect it will reduce the data traffic and load on existing enterprise systems as well as cost and resource requirements.

What are some of the biggest misconceptions about RPA and why do you think people think that?

I've frequently heard during interactions that the bots will replace humans and it's all about cost reduction. I would like to talk about the way we have been addressing this myth in our organization to create equilibrium. During our automation journey, we have been able to automate a few processes that have created opportunity for our employees to be upskilled and re-deployed in other critical business areas. Also, the benefits realized by implementing bots in our organization apart from cost savings have helped us realize improvement in first time yields and better controls and compliance with documented processes.

What excites you about Intelligent Automation, ML, AI in the future?

Usage of Automation, AI & ML is increasing day-by-day and found in almost all sectors. It excites me that we as an organization are also actively participating and doing our bit for it. It feels good to imagine that all companies, healthcare institutions, governments and many other sectors are keen to participate in this technology welfare. The things which were seen as imaginary objects in movie are now becoming reality. It would be grateful to be part of the world whereby the AI, ML and automation becomes so efficient that all the diseases and large issues of society becomes curable. While the technology is having positive impact, it is also a constant fear of being misused by militants and powerful nations.
NEXT GEN BILLING PORTAL: RPA HELPS A TECHNOLOGY PIONEER DELIVER MORE VALUE BY INTRODUCING A DIGITAL WORKFORCE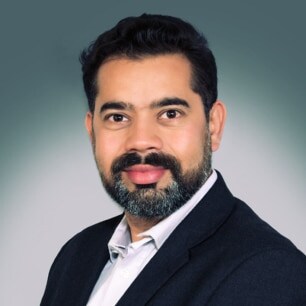 When you choose a partner for your RPA journey, don't do it on a purely cost basis, but ensure you select a partner that will support you at the times you need it most. Automation Anywhere was with us on every moment of our journey, helping us achieve our success.
— Prateek Kapoor, Lean Digital Transformation Leader Juniper Networks
100%
reduction in process cycle time
33%
reduction in manual labor
24/7
unlimited billing capacity
MEET MORE A-LISTERS
Global customers who exemplify exceptional leadership and vision in progressing the Intelligent Automation initiatives at their organizations
Russell Olsen SVP of Innovation and Product Management
I'm the type of person whose creativity knows no bounds. I look forward to seeing how intelligent automation...

Read more

Russell Olsen SVP of Innovation and Product Management
Lee Patsel Manager, Robotic Process Automation Global Technology Team
I believe process automation technology will be so mainstream that it will be in every process. Compressing the...

Read more

Lee Patsel Manager, Robotic Process Automation Global Technology Team
Alexander Park Head of Smart Automation (RPA)
RPA bots has helped in various ways during the ongoing COVID-19 pandemic. It helped increase employee...

Read more

Alexander Park Head of Smart Automation (RPA)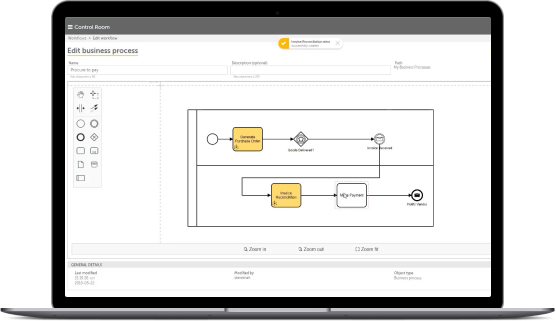 WHAT CAN RPA DO FOR YOU?
Get a personalized demo of the world's most-deployed RPA platform. Consult with our team of RPA experts on your specific automation needs. During your live demo, ask all your RPA software and intelligent automation questions and we can help you accelerate your RPA journey.