I'm a passionate process consulting and RPA guy!
- Christian Wolf Head of Business Organization and
Process RPA at W&W Gruppe



Tell us about your career journey to date and what sparked your interest in Intelligent Automation.

I started my career at a life insurance company as a clerk and developed into a process manager for life and composite Insurance. After a few years I changed to an international working Insurance company and was responsible for Operational Efficiency and Procurement. My next step was a movement to W&W Gruppe, where I started as Process Manager and Project Manager and became the Team Lead of process management and automation. After 6 months I became Head of Business Organization and Process and lead two teams in this department.
My interests for Intelligent Automation started in 2016, when I recognized, that most of the big process optimizations content to automation. So, I started to look for easy ways to improve and automate processes. That was when I began to deal with RPA.  We also had a big project where we were able to use RPA and it fit very well.

Intelligent Automation is one of the fastest growing technologies. What do you think about it and how do you feel it will affect how people will work in the future?

In my opinion, in the future we will have more and more process optimizations that refer to Intelligent Automation. You will always need organizational optimizations, but to get the big picture, you will need Intelligent Automation. It will affect people in the future, and they will have much more time to interact with customers, which is very necessary, and let bots do the administrative work. This will affect customer satisfaction and will increase market growth for companies.

What are some of the biggest misconceptions about RPA and why do you think people think that?

I think a lot of people think that you need to be a computer scientist to develop bots. In my opinion it's enough to have IT knowledge and enthusiasm to learn how to build bots. This is the reason why RPA will help companies to automate processes in a very fast way.

What excites you about Intelligent Automation, ML, AI in the future?

It's the future. I am excited to understand and see how intelligent bots can help us at work and help us to meet our goals in the department and in the whole company. It will be exciting to see how the interaction between Intelligent Automation and AI grows and what possibilities arise from this. It will also be very interesting to see, how AI will help us in our personal life. To be part of this, that's the most exciting thing.
MEET MORE A-LISTERS
Global customers who exemplify exceptional leadership and vision in progressing the Intelligent Automation initiatives at their organizations
Yasmine Rodriguez SVP, GM Tax & Compliance
The future is now, just look around you. If you have not joined the AI revolution, you will be left behind.

Read more

Yasmine Rodriguez SVP, GM Tax & Compliance
Lee Patsel Manager, Robotic Process Automation Global Technology Team
I think process automation technology is one of those things that we will look back and think, "Why did we ever do those things ourselves?".

Read more

Lee Patsel Manager, Robotic Process Automation Global Technology Team
Alexander Park Head of Smart Automation (RPA)
RPA bots has helped in various ways during the ongoing COVID-19 pandemic. It helped increase employee productivity and morale by reducing workload...

Read more

Alexander Park Head of Smart Automation (RPA)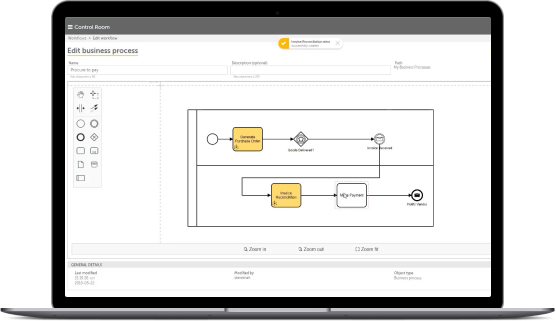 WHAT CAN RPA DO FOR YOU?
Get a personalized demo of the world's most-deployed RPA platform. Consult with our team of RPA experts on your specific automation needs. During your live demo, ask all your RPA software and intelligent automation questions and we can help you accelerate your RPA journey.