Blog
Keeping Us Digitally Connected During the COVID-19 Crisis
April 1, 2020
5 Minute Read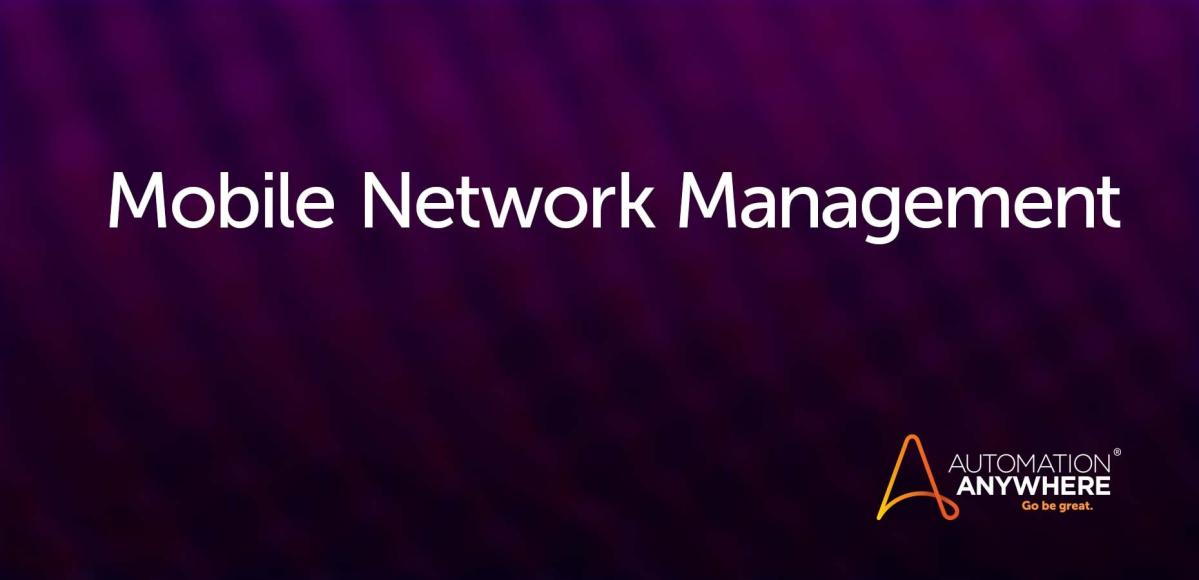 For years, internet and mobile network operators have been improving their networks to increase coverage and bandwidth in preparation for natural disasters, terrorist attacks, medical emergencies, cyberattacks, and other public safety incidents, like the coronavirus (COVID-19) pandemic.
Although the worldwide outbreak has created a strain on networks, the convergence of technology has improved the ability to provide continuous service with traffic management, alternative technologies for long-distance backhaul routing, and security.

As a result of COVID-19, we're in a time of unprecedented speed of change on a global level. Aggressive moves have been implemented to help manage bandwidth to ensure we remain digitally connected — despite how the ways we work and live have changed overnight.
Companies across the globe have shut down their offices, moving many workers to work from home. Schools have closed, forcing students to study remotely. Businesses and restaurants have closed their doors in many countries to allow only limited takeaway and delivery, varying by country and region.
Can the internet and networks handle the strain?
At the same time, the new situation provides a very dramatic shift in internet and wireless usage patterns, locations, and available bandwidth. The original wireless and fixed coverage and usage maps are turned upside down with remote work, increased video usage to keep human connections (which is what the platforms were designed for), and heightened video game usage as a result of more free time.
Industry data shows internet traffic during peak hours is up more than 41% this month due to working from home in response to COVID-19, according to OpenVault, which measures network operator traffic.
The fixed and wireless networks assumed coverage, density, and usage maps based on fixed office and school locations. Now, with millions of people changing locations, cell towers, and usage demands — all at once — the people relying on those networks are feeling the effects.
Most of the providers have been accommodating changing bandwidth demand but, of course, this level of change is unprecedented. Several large U.S. internet and wireless providers have eased data limits for customers, allotted free hot spots, increased bandwidth, and expanded discounted services to help families in financial need.
In several countries in Europe, telecom providers gave guidance to users on preserving bandwidth and network usage in order to think about the bigger picture and maintain network continuity.
David Belson, senior director of internet research and analysis at the Internet Society, believes the internet will be able to absorb the increased traffic.
Automation-enabled bandwidth continuity for all
Intelligent automation is one way to help automatically monitor networks to identify and manage bandwidth configuration, peak traffic, and patterns. Through systematic reporting by Robotic Process Automation (RPA) , it's possible to more quickly pinpoint and resolve issues (see Figure 1).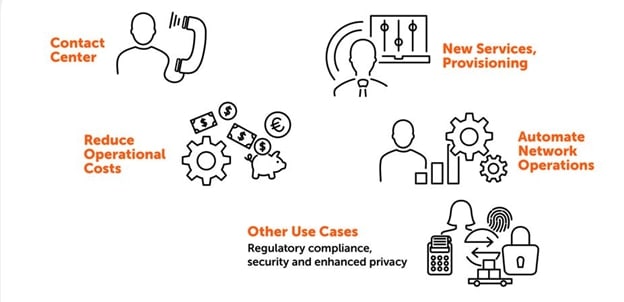 Further complexity can be simplified by mapping business and school closures and disease hot spots to new business needs and communities. In some cases, blanket access, such as providing rural communities with improved bandwidth for teleeducation, is a necessity. In other cases, timing the access is the key, such as accommodating a video peak for business in morning hours.
Software bots can also identify problem areas and the need to reroute network traffic. In many cases, telecommunication companies have been able to remotely pinpoint, diagnose, troubleshoot, and resolve issues. This avoids needing to send a technician on-site and the expense of that maintenance. It also reduces customer friction through fewer calls or queries to the contact center.
Many mobile network operators have temporarily closed their retail stores. Thankfully, many activities are possible online through customer care or mobile apps.
Operators are also keeping available Wi-Fi hot spots where possible and waiving disconnections where the inability to pay is linked to COVID-19. In the U.S., for example, several carriers are following the pledge from the Federal Communications Commission to "Keep Americans Connected" in public-private partnerships.
Empowering humans to solve customer problems
The disruptions worldwide lead to more calls and chats to customer care and the contact center, the need for additional bandwidth at home, etc. A prime area of successful automation deployment is in the contact center with Digital Workers working alongside human workers to handle repetitive manual tasks and dramatically reduce call time.
Through attended automation, humans are able to be more available to customers while subtasks such as routing for signature, account validation, and credit checks run simultaneously in the background.
In the end, we can only plan so much for the unknown. The work the tech community has done over the last several years in data advances, cyber protection, increased bandwidth, and capacity planning has clearly empowered a temporary remote workforce and school system.
The current crisis no doubt will further our advances for an even more digitally connected society.
Discover more ways automation can improve telecom.
About Heidi Hattendorf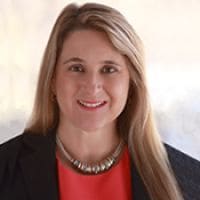 Heidi Hattendorf, an accomplished international telecom leader, is senior director and global industry leader for telelcom/media. She has experience in services, networks, applications, devices, and enterprisewide digital transformation initiatives. 
Subscribe via Email
View All Posts
LinkedIn