Blog
How the Digital Workforce Can Improve Citizen Services
February 21, 2022
4 Minute Read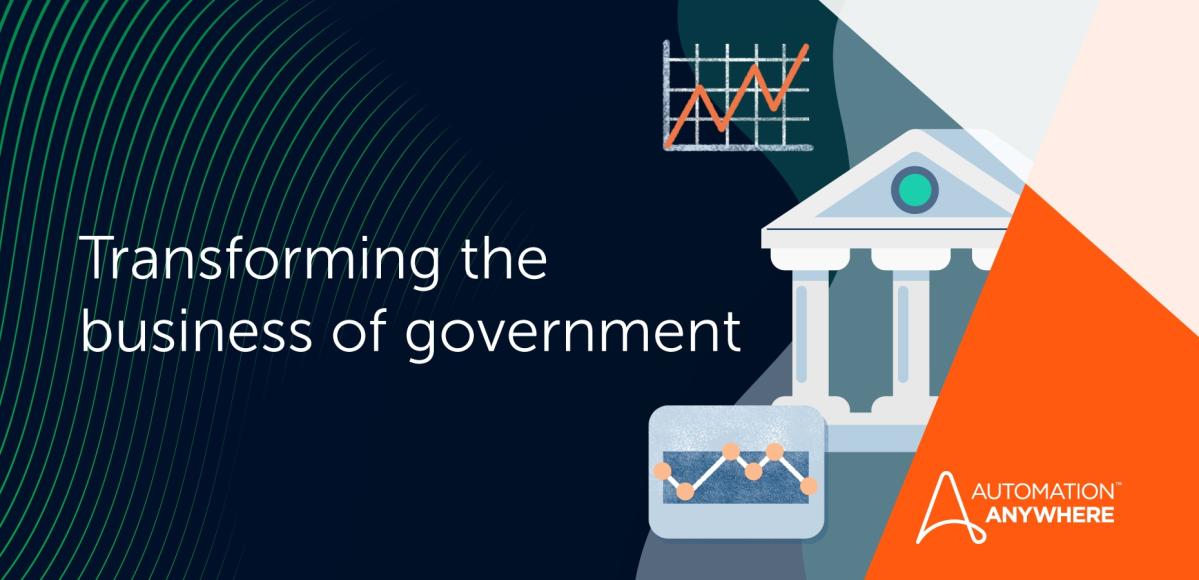 Government workers responsible for citizen services can spend a significant portion of their time dealing with manual processes. And that can affect productivity and response to citizen requests, as well as open the door to potential errors—all of which can compromise service and how citizens view their government.
With a moderate investment and support, intelligent automation (IA) has the potential to give the U.S. government's workforce more time to develop and deliver better citizen services. IA, combining Robotic Process Automation (RPA) and artificial intelligence (AI), accelerates and streamlines processes, putting time-consuming everyday administrative tasks in the "hands" of software bots so that human workers can focus on higher-value work. It helps break down silos and can provide an end-to-end view of an operation to improve monitoring and security.
Given those benefits, it's no surprise that intelligent automation has been deployed in organizations across the private industry sector around the world. In a recent survey of industry executives, "67% say their organizations are currently using the technology to improve their operations. Twenty-three percent are actively scaling now, and 32% are deploying broadly across multiple business units." While two-thirds of public sector organizations see the technology as a digital priority, only 4% have been able to scale outcomes, creating a still massive opportunity for achieving transformative results to improve citizen services as well as other areas of government operations. 

The path of automation
As in the private sector, government automation initiatives often start in the CFO office—most often directed toward cost-savings use cases. As government becomes more sophisticated at using automation, the potential use and benefit will extend into all functional areas.
Drivers for automation are significantly different between government and industry. Rather than delivering returns to investors, government focuses on accomplishing mission goals, preparing for national defense, or delivering services to citizens. Further motivation stems from budget and staff constraints and changing priorities as the balance of power shifts among elected officials.
 
Delivering solutions
Intelligent automation offers government the ability to respond more rapidly to changing priorities and the expectation that citizen-focused services can provide the same kind of consumer-like experience as what's available in the private sector.
How are government organizations using intelligent automation for citizen services and beyond? Consider a few examples from our case studies. The U.S. Food and Drug Administration (FDA) created software bots to handle data entry and calculations on invoices. The bots eliminate manual processing and potential errors, ensuring accuracy and the timely processing of payments, which has boosted citizen vendor satisfaction.
The U.S. Army leveraged our intelligent automation platform to automate the workflow for contractor onboarding. It has decreased task time from hours to minutes—a better experience for citizen contractors.
In addition, Automation Anywhere is part of a consortium led by Forward Edge-AI that recently secured a Department of Defense (DOD), Joint Artificial Intelligence Center (JAIC), Test & Evaluation (T&E) Blanket Purchase Agreement (BPA) to help improve U.S. government agencies' services and operations. According to EINPresswire.com, the consortium will "support the JAIC's mission to deliver resilient, accountable, and trustworthy AI" at speed and scale for use by the agencies.
 
Safeguarding information
There's more to improving the citizen experience than just service performance. It's also about keeping citizens safe. With the recent cyberattacks on government organizations, data privacy and application security is top of mind. So, it's important to choose an IA platform with the latest security capabilities.
For example, the Automation Anywhere integrated cloud-native platform, Automation 360™, is compliant with HITRUST, SOC2, ISO-27001, and Veracode. It has a full suite of protocols for data security, authentication, and authorization. It can be utilized to set up a highly intuitive, browser-like interface for every user profile to enable end-to-end automation, for a holistic, real-time view of an organization. It can also bring together siloed applications and create a scorecard standardization across organizations.
 
A better experience for all
There is still a tendency to think of IA primarily as a solution to improve efficiency and save money. That's true. But its potential to improve the citizen experience cannot be understated. The capability to deliver the right services on the right channel at the right time to the right person could go a long way toward transforming the business of government.
Learn More About Automation 360.
About Jon Knisley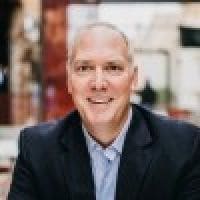 Jon is a principal, automation and process excellence, at Automation Anywhere. He helps companies leverage process intelligence to jumpstart and scale their automation and transformation programs.
Subscribe via Email
View All Posts
LinkedIn