Blog
How Automation Overcomes Business Limits—an APJ POV
March 24, 2022
6 Minute Read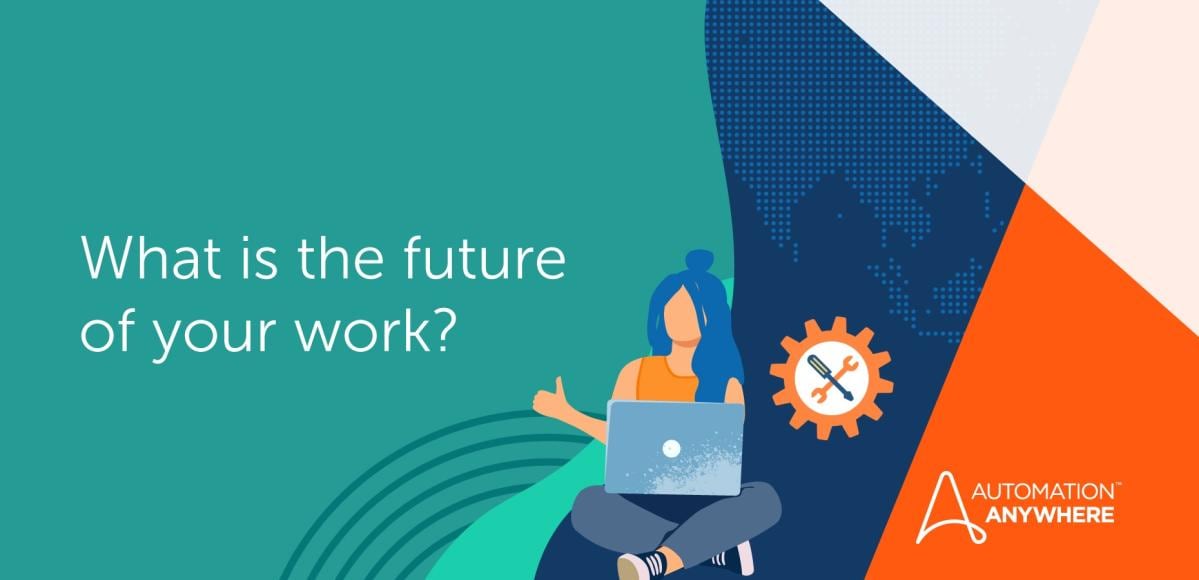 As with other regions worldwide, in the Asia-Pacific and Japan (APJ) region, we see an accelerated rate of change when it comes to the use of intelligent automation. That change has led to five megatrends that are transforming business today and beyond.
 
Trend #1: A shift from back to front office
In years past, intelligent automation, combining Robotic Process Automation (RPA) and artificial intelligence (AI), has been put to work accelerating and streamlining repetitive processes in the back office. Those processes are found in finance and accounting, compliance, record maintenance, and IT, where unattended, "low-touch" or "no-touch" (requiring little or no human interaction) automation has helped increase productivity, lower processing errors, and free up employees for higher-value tasks.
Now, businesses in the APJ region are expanding the use of intelligent automation into an area requiring a higher touch with more complex interactions: the front office and customer-facing operations such as contact centers. Customer expectations have increased for a faster, more efficient response. Businesses with legacy, siloed systems have been challenged to provide that level of service, with contact center agents forced to manually gather information from multiple systems—typically a slow task that affects their average handle time (AHT) for processing customer requests.
Intelligent automation can break down siloes and deliver to the agent all the necessary information quickly and efficiently. It can not only boost productivity but also provide agents and customers a better experience that leads to increased satisfaction for all.  
 
Trend #2: An end-to-end solution with digital assistants
Breaking down silos is a good segue into the second trend. Having an end-to-end view across multiple departments and operational silos (back office to front office to back office) and centralized control of the processes and applications at work across an enterprise can offer many benefits. Those benefits can include improved productivity, return on investment (ROI), and security.
For example, imagine being able to take a quote-to-cash process that requires 30 days when handled manually and compress the time down to six days or less. A digital assistant such as AARI (Automation Anywhere Robotic Interface) can offer that capability.
AARI lets businesses scale, providing a workforce with easy access to automation across platforms, applications, and devices. It simplifies workflows by consolidating data, multiple applications, and interfaces and allowing users to run operations through a single-pane-of-glass—end-to-end viewing and control from a user's computer, saving time and resources.

Trend #3: Hyperautomation with AI/ML
As reported by Tech Wire Asia, "As enterprises begin realizing the benefits of automation, the demand for hyperautomation is now increasing." And according to the website, that's especially true for the region encompassing Brunei, Cambodia, Indonesia, Laos, Malaysia, Myanmar, the Philippines, Singapore, Thailand, and Vietnam (ASEAN). Gartner has listed hyperautomation as one of the "Top Strategic Technology Trends for 2022."
What is hyperautomation? It's a strategy that focuses on harnessing multiple technologies such as RPA, AI, and machine learning (ML) to automate any repetitive task executed by business users. From a previous Automation Anywhere blog article, "Why is hyperautomation needed? Many organizations in a wide variety of industries, including healthcare, life sciences, insurance, travel, financial services, manufacturing, and the public sector, struggle with a patchwork of siloed legacy information systems and still process many of their tasks manually. A hyperautomation strategy can integrate functional and process silos as well as free workers from time-consuming manual, repetitive tasks—increasing productivity, improving communications and coordination, and enhancing efficiency and cost-savings, to name a few benefits."
As businesses deploy more technologies, they're able to automate more things in more ways. For example, adding an intelligent document processing (IDP) solution makes it possible to capture, extract, and classify unstructured information from documents—a process that was previously handled manually. An intelligent process discovery solution can be used to dynamically discover the best processes for automation and create intelligent automation software bots to automate those processes. Imagine the human time and effort saved, particularly when a business has hundreds of processes at work.
Those intelligent automation technologies and more can work together in harmony to improve operations. So, it's no wonder the hyperautomation strategy is gaining popularity.
 
Trend #4: Cloud-based RPA migration
In the July 2021 Automation Anywhere Now & Next: State of RPA report, executive-level enterprise technology decision-makers from Global 2000 and Fortune 500 firms were surveyed regarding their automation use and plans. At that time, more than one-fourth (26%) of organizations in the survey deployed RPA solely in the cloud. More than one in three (38%) had hybrid deployments. Based on respondents' plans, during 2022, cloud-only deployments will jump 12 points to 38%. And more than half of businesses will have hybrid platforms, including cloud.
From our research here in the APJ region, there will be a dramatic shift to cloud-based RPA going forward, with a compound annual growth rate of 109% year on year for the next three years. Overall, we expect deployment will grow at 1,500% from its current place. On-premises deployments will still grow but not at such a dramatic rate as cloud.
There are many reasons why cloud is becoming the preferred choice in the APJ region and around the world. First, cloud offers many benefits over on-premises solutions.
A business doesn't have to purchase and maintain infrastructure. A cloud solution can be accessed anytime, anywhere there's an internet connection with controls to ensure security. It's resilient, avoiding problems that can affect an on-premises solution such as natural disasters and local employment issues. It can offer near-infinite scalability on demand to help businesses quickly and easily adapt to a changing market. It can break down departmental and operational silos for end-to-end communication and processing. Cloud RPA also makes it possible for faster deployment and a faster rate of innovation.
The decision to go with cloud has also been influenced by technology changes and business practices. Many new office workloads are built in the cloud. So, executives are used to dealing with cloud subscriptions. They don't want to purchase infrastructure and security; they'd prefer a simpler, more flexible solution: subscribe to software licensing.
 
Trend #5: Workforce transformation
The pandemic has led to a global labor shortage at a time when customer expectations are increasing. Businesses in all industries are having difficulty filling critical positions. As a result, in many cases, employees are doing the work of two or more people, affecting productivity and risking their burnout. A Digital Workforce can ease that burden, taking over the repetitive, low-value work and giving time back to employees.
All the points discussed earlier in this article add up to why there is a shift to digital transformation throughout the world. Here in our region, the "digital transformation market is expected to grow at a CAGR of 13.5% from 2021-2027 to reach USD 1,334.3 billion by 2027."
Businesses are adding a Digital Workforce to make their operations more productive, more competitive, and provide their human workforce with a connected, efficient, streamlined environment—a better environment to succeed.
See What a Digital Workforce Can Do for Your Business.
About Dmitri Chen