Blog
What You Need for a Happy New Year and Beyond.
January 7, 2022
2 Minute Read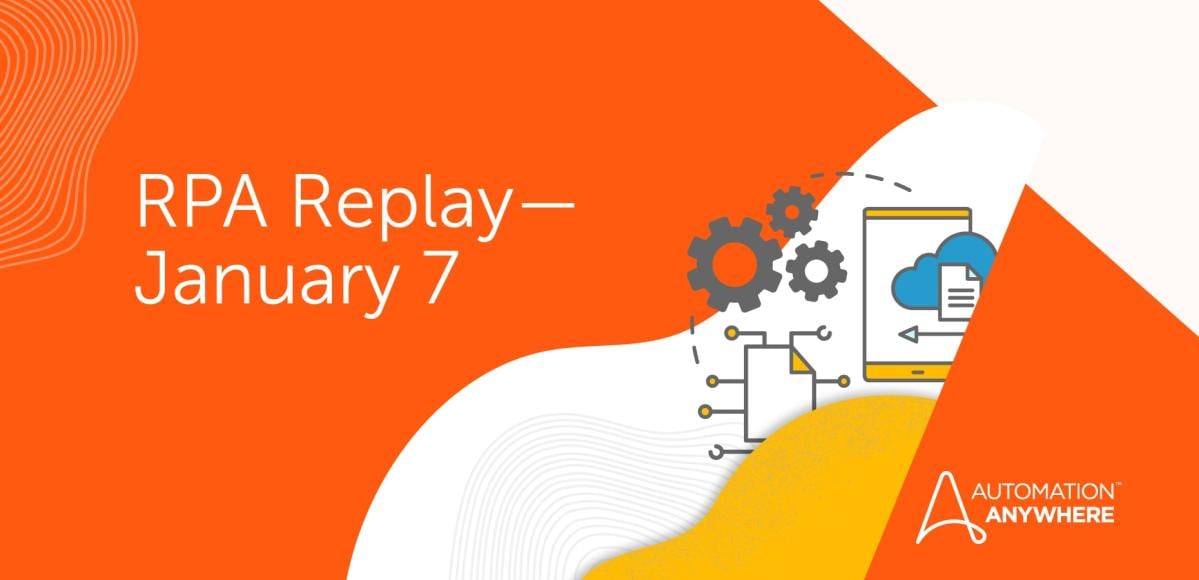 You made it through the holidays, and now comes the New Year's resolution. What's the most common? Something to make one feel better such as diet and exercise—of course. But what are the odds of sticking to that resolution with the usual programs and tools? Think about the special diets defeated by secret guilty (fattening) pleasures, as well as all the used exercise bikes and treadmills that end up in garage sales.
If you're looking to get in shape, there is a tool that will do the work for you. Imagine the TV commercials: "Wouldn't you like to shed the weight of slow, cumbersome manual processes?" Or "I never knew I could be 10 processes lighter."
Yes, I'm talking about intelligent automation relieving you of mundane, repetitive processes that make you feel sluggish on the job. And it's so simple. In fact, that's what this week's RPA Replay is all about: intelligent automation for newbies—how-to guides to help you get started building bots and keep that New Year's resolution.

Get started with Automation 360 and Lara
You can create intelligent automation software bots in no time through our Automation 360™ platform. Developer Evangelist Lara Argento takes you on a tour of the platform's interface and key features that are easy to access and use.


Creating the first bot in 3 minutes or less
Now, you know the platform. Time to build a bot. This video takes you step-by-step through the quick process with the Chrome browser.


Shedding the weight of Salesforce switches
So, where specifically can intelligent automation help you shape up? Here's one example: controlling and running bots directly from Salesforce without getting weighed down with switching back and forth between other applications.

Join me next week for RPA Replay as I once again explore how you can feel better, and more productive, with bots—for a happy experience, year after year.
Learn More about Automation 360.
About Gabriel Carrejo