Blog
When it comes to AI, platforms matter
February 13, 2023
5 Minute Read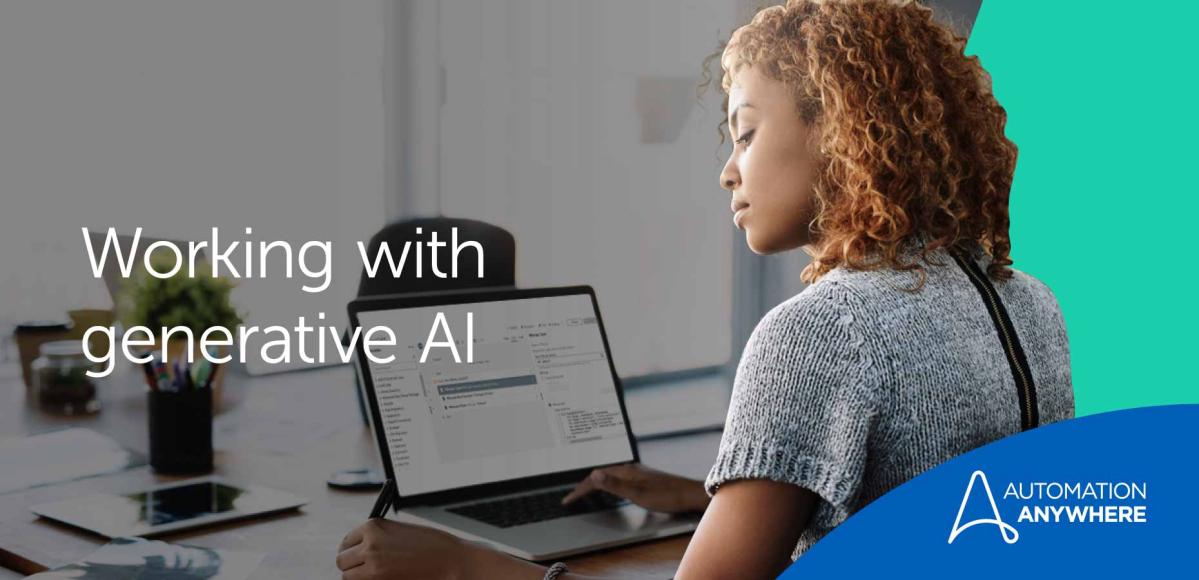 Artificial intelligence (AI) is having a moment. Providers such as OpenAI (creators of ChatGPT) are making a splash with their capabilities; Google has announced that Bard, their conversational AI service offering, is ready for wider testing. Many companies are vying for bragging rights, trying to build data models that are general or specific to a space, with varying degrees of efficacy and correctness.
Integrating with AI (yup, including ChatGPT)
Today, we address the topic of the day and are happy to use that to provide further evidence of the power of our platform. To answer the question du jour: Yes, we integrate with OpenAI's ChatGPT out of the box. And to make it even simpler to use in your enterprise automations, we are announcing the release of a ChatGPT package (available on the Bot Store). Check it out along with a super demo that showcases how easily the package can solve real-world problems when integrating tools such as ChatGPT into your automation workflow. This provides an easy-to-put-together, smart, conversational AI system to help save time and resources, increase process efficiency, and improve the customer experience. 
Automation with AI—generative and otherwise—makes automation use cases immensely powerful and accessible. Our Automation Success Platform (ASP), with its cloud-native architecture and embedded AI, supports a wide variety of generative and other AI models. Without the architectural framework that enables this flexibility, one would have a tough time quickly integrating, deploying, and adopting innovative technology advances.
Of course, our innovative and proactive community has already released various wonderful examples of using our platform and ChatGPT together.
AI in automation
The fundamental nature of AI is that it's based on previous experiences such as prior data, images, and text that have been preserved. If the data and algorithms are high quality, it's possible to create data models that are predictive or generative with a certain degree of confidence in the results. One of the natural use cases for this in the real world is automation where past history can be used to drive feedback and/or generate actions. For example, when tackling an invoice in accounts payable, the next set of high-confidence actions can be determined by a machine learning (ML) model trained based on how earlier invoices were handled. It can also spot issues that may be potentially troublesome or raise flags later based on what occurred in the past under similar situations.
What many people may not be aware of is that Automation Anywhere makes extensive use of AI. It is why we can do things faster and smarter, whether it be for understanding digital documents (such as invoices and healthcare forms) and acting on them (driving the payment, auditing process, or patient scheduling and relevant care) to discovering and extracting processes from user actions or helping AI chat agents understand and act on instructions from end users. This is where our native ChatGPT integrations help even further.
The value in having the flexibility of integration choice
In automation, as in life, choice is everything. From your morning decision of preparing your coffee just the way you want it to what you're going to eat for dinner, having choices means having the freedom to pick the best option. Unfortunately, not every enterprise has the same level of freedom when it comes to executing critical integrations, including AI. 
Oftentimes, it's due to having adopted an automation product that only integrates with a single AI provider or partner be it AWS, GCP, or OpenAI's ChatGPT. But, just like people, AI models provide the best results when they focus on a particular area or domain. For instance, models for cancer diagnosis are different than those for content generation, and natural language understanding models are different than those that assist in IT troubleshooting. This is why ASP was architected from the ground up to integrate, out of the box, with all AI models that expose APIs (which is pretty much all of them) and why our customers today include: 
7 of the top 10 top financial institutions
8 of the top 8 healthcare companies
7 of the top 10 telecom companies
9 of the top 10 public sector organizations
The best of both worlds
When it comes to technology, we're often conditioned to think that we have to choose between different consumption models, deployments, or architectures. While many solutions promote "the best of both worlds," rarely do they live up to the promise.
Most organizations want the best of both worlds, too—the control of designing and deploying the integration themselves yet having the ability to use any best-of-breed ones while using the same automation platform. So, why should you have to choose? If you are on the right platform, you not only get native integrations but can also easily integrate new ones. And that is only possible with a modern cloud-native architecture such as Automation Success Platform.
The bottom line
AI's value continues to be unlocked in newer and yet more unexpected ways, which is another reason for enterprises to start integrating it with their processes and workflows and begin to learn, but remember: Pick an automation platform that gives you the flexibility of choice so that you are always prepared for the next wave.
Check out Automation Success Platform, the ChatGPT integration, and demo, and let your imagination soar with new cool use cases!
About Prince Kohli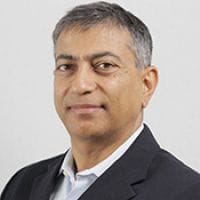 Prince Kohli serves as chief technology officer with experience building products and teams spanning cloud computing, enterprise software, network transport, systems, and security.
Subscribe via Email
View All Posts
LinkedIn