Blog
5 Bots to Improve Customer Service
April 28, 2021
3 Minute Read
Customers contacting a call center want the best possible service experience. But they don't always get it. And that can affect a business's reputation and bottom line.
It's not enough to just have a good product. To survive, a business must also offer good service during and after the sale. According to Zendesk, "roughly 50 percent" Even loyal customers will only take so much before switching. From that same Zendesk report, "80 percent of customers will leave after more than one disappointing service experience." 
What constitutes a less-than-perfect experience? It can include a grumpy service agent, being put on hold for a long time, having difficulty reaching an agent, having to provide the same information over and over again, information errors, and more.
Many of those experiences can be avoided by call centers employing intelligent automation that combines Robotic Process Automation (RPA) with artificial intelligence (AI) and machine learning (ML). Wait times, errors, and the need to repeat information can be reduced. Service agents can focus more on the customer conversation while software bots handle the data legwork and seek approvals across systems and the organization. Freeing agents from the repetitive, manual work of data searches and updates can also make for happier agents and, in turn, happier customers.   
Call centers make the most of intelligent automation for better service, offering solutions in our Bot Store to address specific applications and needs. Here are just a few of the choices.

Employing AARI
AARI is our digital assistant for work, similar to the Amazon Alexa for the home. AARI can gather information from disparate sources, update all systems at once, trigger software bots for end-to-end process automation, and safeguard access to personally identifiable information (PII) as well as sensitive systems. Triggered in AARI, the AARI for Desktop—Create ServiceNow Incident bot makes it quick and easy to create an incident in the ServiceNow management system. Users simply fill out a form, and the bot creates a ticket.
The AARI for Web—Real-Time Payment Processing bot works with AARI for Web to process payments over the telephone for increased accuracy and throughput. The bot retrieves case details and sorts and updates cases, along with handling other activities.
AARI and accompanying bots can be used in call centers for various types of businesses, including financial services, high tech, healthcare, telco, and insurance. Take insurance, for example. With the AARI for Web—Motor Coverage Policy bot, motor coverage processing can be significantly accelerated. Sales team productivity can be improved by up to 30%. The bot automatically captures coverage details and processes coverage renewals, credit checks, and select terms.

Lead creation in Salesforce
Transferring sales lead information from an Excel spreadsheet into Salesforce can be a time-consuming experience that can result in errors. The Salesforce Lead Assistant bot does the job automatically, accurately. It also prompts users to convert those leads into accounts, contacts, and opportunities.

Creating a virtual call center agent
You want to inform customers about a product recall or new product or service. Instead of your human agents dialing each customer with the message, the Virtual Call Center Agent (Twilio) bot can automatically call and deliver the message to everyone on the list. The bot uses text-to-speech conversion technology to accurately transform a call center agent's input into an audio message.

Find what you need in the Bot Store
No matter your business or industry, the Automation Anywhere Bot Store offers pre-built, ready-to-deploy, and certified intelligent automation solutions to help enhance your operation.
About Atul Ashok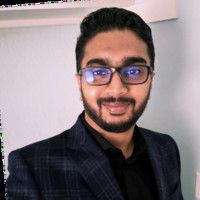 Atul Ashok is a technical marketing manager responsible for bringing out and evangelizing the practical power of the Automation Anywhere Digital Workforce platform through demos, presentations, meetups, and compelling content. His expertise and interest span cloud technologies, IoT implementation, and all things innovative.
Subscribe via Email
View All Posts
LinkedIn