Blog
Take Advantage of 7 Synergies Between RPA and AI CoEs
January 13, 2022
5 Minute Read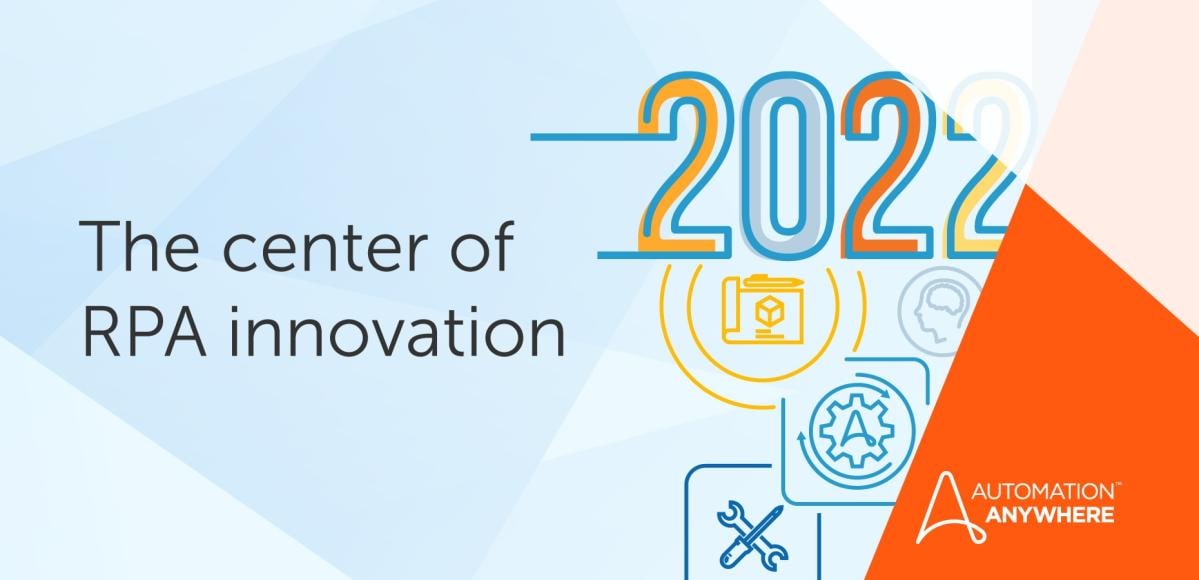 By now, you understand the importance of having a center of excellence (CoE) for your Robotic Process Automation (RPA) efforts. The benefits of creating a centralized place that acts as the nerve center of your RPA initiatives are immense: increased enterprise-wide productivity, greater economies of scale, and higher ROI, among others.
But RPA CoEs are experiencing some growing pains as intelligent automation rises in popularity—with considerable growth expected between 2022 and 2026. Because this acceleration of RPA plus artificial intelligence (AI) means practical applications of AI are also rising in importance in your organization.  
Taking a step back, AI is widely recognized as one of the most powerful technologies for businesses to apply in decades. It's come a long way from the fledgling startups and small university research groups that began investigating AI possibilities in earnest in the 1950s. Experts say to expect AI to become a fundamental aspect of most business operations within just a few years.

Two challenges arise
First, more—and more types—of AI will increasingly be integrated with RPA capabilities. We're already seeing computer vision (CV), natural language processing (NLP), and machine learning (ML) incorporated into RPA initiatives. Keeping up with the latest AI innovations in this complex technological field will challenge even the top RPA specialists.
Second, AI will be soon used to address other, non-RPA-related challenges in the enterprise. Although some AI gurus are advising that businesses establish separate and dedicated CoEs to support AI, that might not make sense if you already have a large investment in an RPA and intelligent automation CoE. Among other reasons, the necessary skills and experience of both intelligent RPA and AI are too rare to assume that they can be easily split within your organization.
It might make better sense if you have a single CoE that acts as the company's hub of automation innovation and which is broad enough to encompass RPA, AI, and even other emerging automation technologies.
 
Points of synergy
The reason to do this is synergy. Here are seven synergies regarding technology and operations that argue for one, multifaceted, automation CoE.

1. Create an enterprise vision for innovation
Your automation CoE should be scheduling continuous, high-level discussions of what the respective technologies can do between senior executives and technology experts. What the technologies are, what they can do, and how they can promote exciting business models and strategies. Otherwise, investments in these all-important innovations won't be aligned and could splinter off in non-productive directions

2. Identify joint business opportunities
Synergy should also present itself in how automation technologies converge to create opportunities for joint use cases that balance strategic value with what is practical. These use cases should take the vision and translate it, not just into pilots or proof of concepts (PoCs), but into realistic "pipelines" that drive production deployments

3. Standardize platforms and tools
At this stage in the development of RPA, AI, and other automation technologies, there's a lack of industry standards across all existing vendors' platforms—and more vendors are entering these spaces with proprietary functionality every month. Until the dust settles, it makes sense to standardize on specific platforms and tools that will play well together.

4. Evangelize technology successes
Funding is always an issue for new automation projects. CoEs need to be acutely aware of the reputation that their projects are earning as they enter production. They need to find ways to communicate the business value of RPA/AI endeavors, to gather acceptance among line workers and managers and to win the support of senior executive decision-makers.

5. Collaborate with IT to visualize and build a flexible and scalable infrastructure for the future
IT is essential, no matter what type of CoE you end up creating. After all, IT owns and manages the critical infrastructure that RPA and AI run on. Not only do current projects require the infrastructural and operational resources to be seamlessly integrated into standard enterprise workflows, but RPA, AI, and other automation specialists must also work with IT to plan for the future: What does the infrastructure of tomorrow need to provide to support these as well as other emerging automation platforms? Almost certainly this involves cloud, but how else does your business ensure that the infrastructure is scalable, flexible, and economical enough to handle whatever innovations appear? Coordinating all this via a single CoE is much easier than trying to come to a consensus among multiple, competing organizations.

6. Eliminate redundancy and waste by managing "shadow innovators"
As with RPA, many different business units—and even individuals—are eager to experiment with AI and see what it might offer to solve their particular challenges. In many cases, people are bringing in their own tools and solutions. A joint CoE can rope in this rogue purchasing to ensure accountability for overall automation spend, and to coordinate buying to avoid waste of valuable resources—of people as well as dollars.

7. Develop and maintain a network of innovation champions in business units
All CoEs work best if they succeed at cultivating a network of influential business champions for the technology in question across the enterprise. This will help convince reluctant technology "laggards" and make rollouts of new initiatives smoother and more successful. Combining outreach programs across RPA, AI, and other automation technologies is a much more efficient way of finding and recruiting these champions.
 
Consolidate
To keep up with the pace of automation innovation, businesses need to continue evaluating, testing, and deploying the latest developments in RPA, intelligent automation, AI, and other technologies. It has long been established that CoEs are the best way to adopt a promising new solution category to tackle real-world challenges facing the business. But how many CoEs can one organization support, given the many synergies that exist between the functioning of such centers? Evidence is mounting that consolidating CoEs to support all automation innovations makes logical as well as economic sense.
Build Your CoE with a Proven Platform.
About Atul Ashok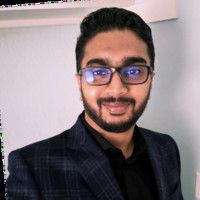 Atul Ashok is a technical marketing manager responsible for bringing out and evangelizing the practical power of the Automation Anywhere Digital Workforce platform through demos, presentations, meetups, and compelling content. His expertise and interest span cloud technologies, IoT implementation, and all things innovative.
Subscribe via Email
View All Posts
LinkedIn