Blog
Every Business Can Use Some Elven Magic
December 10, 2021
2 Minute Read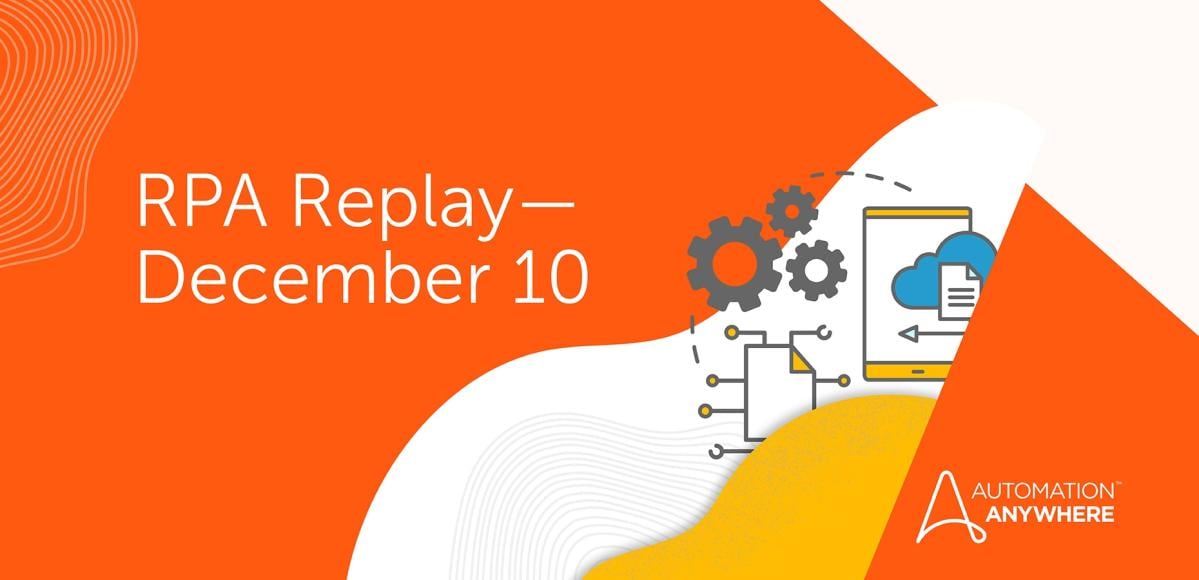 'Twas weeks before Christmas and all through the enterprise, elves were at work keeping operations humming along.
Santa has his elves. These trustworthy, loyal, friendly, hard-working assistants are essential to his business, responsible for all sorts of tasks. Imagine having an elf or two or three to make your job faster and easier.
This week's RPA Replay videos tell the stories about one type of business elf that can help make you feel merry. I'm talking about AARI, the Automation Anywhere Robotic Interface.
In a wink, it can help you run entire processes. You can scale automation throughout your workforce, providing all employees easy access to Robotic Process Automation across platforms, applications, and devices. It can simplify your workflow by consolidating data and multi-interface complexity into a single-pane-of-glass view.
AARI can do many tasks in the background, without Dasher and Dancer and Prancer or Santa or a human worker. That's the magic of intelligent automation technology. Learn about the magic in these videos.
 
A Workday process—before and after AARI
The first video is the story of Emily, an application administrator, who spends more than 50% of her time provisioning and deprovisioning users. What's on her wish list for this year? A way to simplify and accelerate the provisioning. See how her wish plays out with AARI.


Putting the elf through its paces
Join Developer Evangelist Micah Smith as he provides an overview of what AARI and AARI Web are all about. Then, follow along as he shows you how to develop a process that leverages AARI Web to help take the Grinch out of creating and mailing proof of funds letters for mortgages.


Get your gift
And finally, it's the season to be jolly, which is difficult to be if you're working with mundane, slow, error-prone processes such as manual IT ticket resolution. Learn how AARI can streamline resolution and eliminate the mundane to give you the gift of time and energy saved.


…To all a good night
Join me next week for RPA Replay and more videos about the magic of intelligent automation.
Put AARI in Your Workshop.
About Gabriel Carrejo