Almost overnight, society and the world at large have changed in the wake of the coronavirus (COVID-19) outbreak. With social distancing and self-isolation practices being adopted across the globe, many of us have found ourselves with more time on our hands than we know what to do with. We're also dealing with a lot of uncertainty and unknowns brought on by this pandemic.
In addition, it's a time of self-reflection — an opportunity to invest in self-growth and learn new skills that could be valuable in the fight against this outbreak and in a post-COVID-19 world. For that, consider Robotic Process Automation (RPA). Automation Anywhere will help you learn it.
Build bots for free with Community Edition
The good news is you don't need to be a technical programmer or developer in order to build bots — all you need is access to a computer with internet and a curious mind. With Automation Anywhere Community Edition, you can build simple to quite sophisticated bots. These bots could become powerful aids in advancing public health and mitigating COVID-19 and related outbreaks.
Examples of ways bots can be helpful to the community include  aggregating data sources and providing timely updates on official protocols, swiftly tracking the virus's spread and directing citizens to vital information from trusted sources, or helping companies optimize critical supply chain activities by automating inventory management, shortage alerts, and more.
This is the time for us all to put ideas into action. Building bots spawns ideas for more bots and accelerates innovation. Whether it be a small time savings or world-changing improvement, we can leverage technology to make a difference.
Community Edition is free and lets anyone — regardless of background, skill level, or geographic location — become a bot builder. And, with Community Edition, you'll get access to the complete intelligent automation platform: enterprise-grade RPA, artificial intelligence (AI)-powered Document Automation, and Bot Insight analytics.
Get RPA training at Automation Anywhere University
Learning how to build bots is easy with free RPA training online at Automation Anywhere University (AAU). With more than 100 courses in multiple languages, from beginner to advanced RPA practitioner, we have something for everyone — no matter where you are in your RPA learning journey.
If you're interested in more in-depth, role-based training, explore the AAU learning trails. Consisting of two or more online courses, each learning trail helps prepare you for a new role, such as a bot developer, business analyst, technical support specialist, and solution architect.
And, to further your career in automation, consider RPA certification. AAU offers globally recognized certifications that may come in handy if you decide to pursue RPA development as a career path.
Connect with a global RPA community
It's important to be able to discuss what you're learning and ask questions about bot building in a trusted, collaborative setting. And that's exactly what you'll find in A-People, one of the world's largest RPA communities.
If you get stuck or just want to learn from other bot builders, you can search discussions on a matter you're struggling with or want more information about, browse popular topics, ask questions, and even connect with RPA developers and other experts. In this time of social distancing, you're not alone in your bot-building efforts.
Additionally, you'll experience the true community impact when your fellow bot builders come together not only to find solutions to business challenges, but also to pool ideas for issues like the COVID-19 outbreak.
List your bots on Bot Store
Once you've mastered bot building, you might want to share your bot(s) with others. And you can do that — and make money from it — at Automation Anywhere Bot Store, the world's leading marketplace for ready-to-deploy bots and Digital Workers. You can submit your bots on Bot Store and share the benefits with the world.
Bot Store is built on a security framework that ensures the most rigorous trust, governance, and compliance requirements. It includes four levels of protection: malware scan, self-attestation and developer training, threat model and static analysis, and penetration testing.
So, while you're doing social good by staying home, take advantage of the time you have and get started with RPA. You could build a bot that could truly make a difference.
Build RPA bots and make a difference.
About Saba Mirza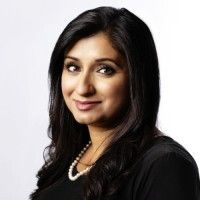 Saba Mirza is the head of product marketing for the Automation Anywhere Enterprise platform, including Enterprise A2019 cloud-native RPA platform, analytics, and security.
Subscribe via Email
View All Posts
LinkedIn