Blog
Build a Business on Bot Store in 3 Easy Steps
October 22, 2019
3 Minute Read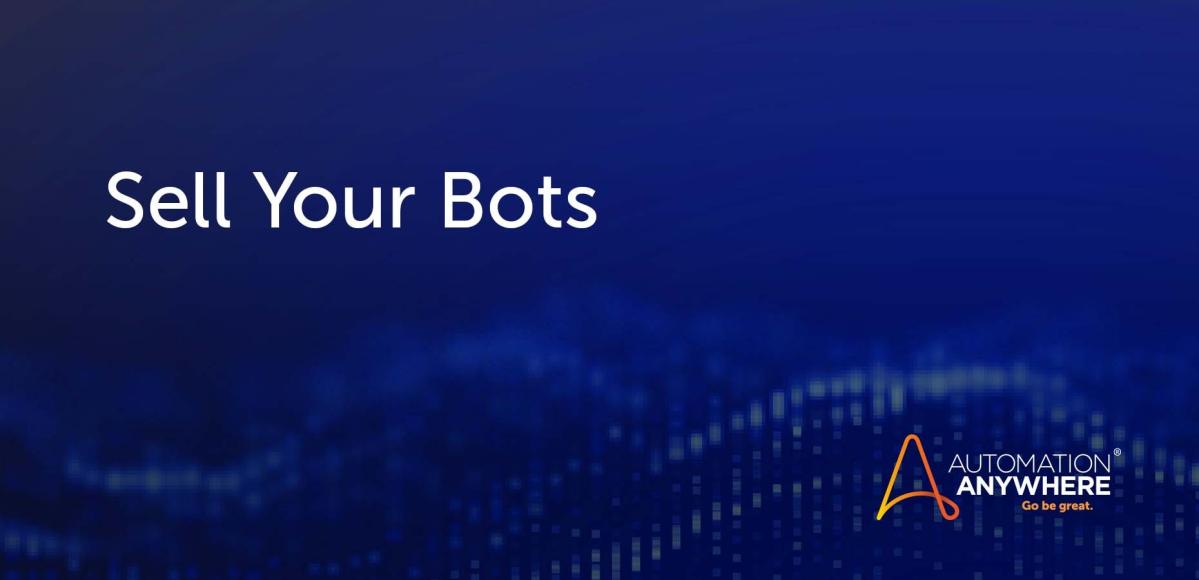 The Automation Anywhere Bot Store is the world's largest marketplace for ready-to-deploy automation. And now, it's the only place for software developers across the globe to build and sell bots and Digital Workers of their own.
Whether you're an individual developer, a systems integrator, or a large software company, this is your opportunity to get started with the Digital Workforce revolution.
Not only can you create and sell paid bots and Digital Workers in Bot Store, but you can also provide them on an annual subscription basis — with a 30-day free trial period. You simply build the bots and Digital Workers, and we handle the customer renewal process, reporting, and billing to offer a whole new way for you to:
Create a recurring revenue stream
Reach global customers
Establish and protect your intellectual property
Bot Store is supported by our global sales team, which is fully invested in your success. That means scaling your business has never been easier. You'll be able to reach a worldwide audience of customers your bots and Digital Workers could help. And, as you scale, Bot Store enhances your go-to-market strategy with a sophisticated marketing machine and billing infrastructure.
The upgraded submission process for Bot Store allows you to select specific files or code to protect. We also equip you with the tools to integrate license protection directly into your code so you can easily enforce trial versions and annual subscriptions.
Start selling bots and Digital Workers
Step 1: Make a request
Visit the Bot Store license page and fill out the request form. This form walks you through telling us about the bot or Digital Worker you'd like to create. Each bouncing baby bot or Digital Worker is a unique piece of software, so we want to ensure you have the right tools for success. Once you submit the form, we'll send you a licensing kit to help you with next steps.
Step 2: Build your bot or Digital Worker
Building for Bot Store is easy. Each bot or Digital Worker will serve a distinct purpose, but the coding will be up to you. Some basic guidelines help keep the process simple.
Don't forget to add licensing enforcement and protect your code. Also make your bot or Digital Worker easy for customers to configure and use in order to remove any guesswork for the end user. Once everything's set, you're ready to package your bot or Digital Worker for submission.
Step 3: Post your bot or Digital Worker
Go to "My Submission" in the top-right of the Bot Store home page when logged in to be guided through a step-by-step submission form. Each step has best-practice guidelines to help you along the way.
When you're finished, we'll send you an email confirming receipt and will review your submission. Once the submission review process is complete, we'll publish your addition to Bot Store.
All bots and Digital Workers are supported by vendors to help lower maintenance costs. As part of the license kit for Bot Store, Automation Anywhere evaluates all bots and Digital Workers for security, reusability, and packaging.
In only 19 months, Bot Store has achieved 100,000 bot downloads — and continues to gain momentum. It's the perfect time to build your business there.
Start building your
paid bot or Digital Worker.
About Brendan Foley