Blog
Top 4 Takeaways from Microsoft Ignite
November 21, 2019
5 Minute Read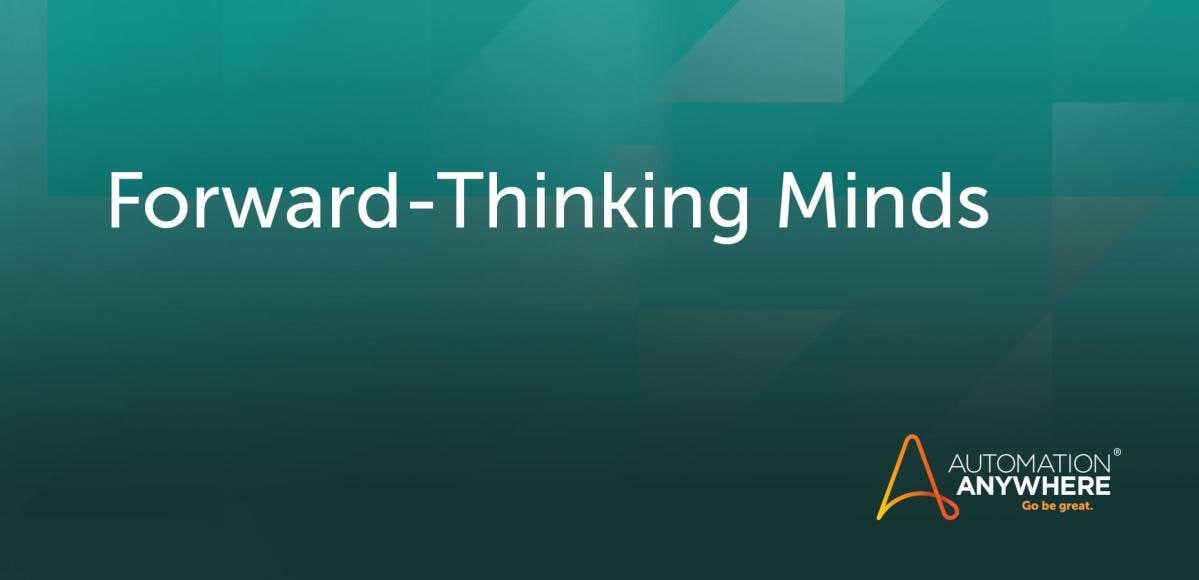 Automation Anywhere and Microsoft have been charting their own courses to transform the world of business. At Microsoft Ignite 2019, however, these two leaders joined forces to enable organizations of all sizes across the globe to access Automation Anywhere Enterprise A2019 on Microsoft Azure.
This collaboration simplifies entry into Robotic Process Automation (RPA), allowing tens of thousands of new users to improve business processes through intelligent automation. It also builds on our earlier announced collaboration to enable Automation Anywhere customers to host our Digital Workforce platform on their choice of Azure, on premises, or in a public or hybrid cloud environment.
As we continue to expand this strategic partnership, here are our top four takeaways from Microsoft Ignite:
1. RPA + AI is now table stakes
Artificial intelligence (AI) today transcends rule-based automation to include cognitive functions — those that imitate the way humans think. With machine learning, AI continues to learn from humans to evolve and become even more effective and efficient.
At Ignite, Automation Anywhere announced a deeper integration with Azure, infusing its AI capabilities throughout Enterprise A2019. Our purpose-built cognitive automation platform, Document Automation, is integrated with Azure Cognitive Services and Conversational AI to intelligently digitize, extract, and process unstructured data and automate end-to-end processes.
Using these advanced Azure AI capabilities is as simple as dragging and dropping them from a built-in list of actions straight into a process flow through the intuitive automation development interface that comes with Enterprise A2019 — with no scripting knowledge required.
These collective automation capabilities are driving a step change in the speed of adoption of intelligent automation at some of the world's most successful businesses.
2. Integration is key to enhanced user productivity
Users can now run and manage Automation Anywhere software bots directly from within Microsoft Office applications such as Excel. This not only improves the user experience, but it also removes a critical barrier to making intelligent bots work for users in everyday business functions.
With our new Excel plug-in, a bot can open an Excel file attachment from an Outlook email, extract the data from that Excel file, and enter it into a Salesforce customer relationship management (CRM) account — all without the user leaving the Excel environment. The bot can even bring a human into the loop if needed, allowing the user to correct errors before entering the updated data to Salesforce.
This is true contextual automation, where automation is provided directly within the user's workflow, enabling that person to "stay in the flow" and making automation design much quicker and easier.
By integrating bots and automation engines with the entire ecosystem of Microsoft Office applications, Automation Anywhere is bringing the power of intelligent automation to the fingertips of millions of Microsoft users across businesses around the world.
3. Automation is truly for all
Gone are the days of application development being limited to those who know how to code. Low-code and no-code app development have been evolving rapidly, especially over the last couple of years.
Microsoft Chief Executive Officer Satya Nadella referenced the influence of 2.5 million citizen developers — those who create applications without knowing or using code. And the majority of the announcements at Ignite centered on simplifying application development as a whole.
Automation Anywhere Enterprise A2019 is a testament to this focus. By eliminating client download, maintenance, and management, it puts RPA in the hands of citizen developers. Microsoft's announcement of its Power Automate tools further highlights the importance of a user-friendly development environment.
Automation Anywhere and Microsoft continue to improve productivity and transform organizations by embracing citizen and specialist developers alike to deliver automation for one and for all.
4. Time to value and TCO are paramount
Microsoft Ignite brought together IT leaders from around the world, and the message was clear: No amount of product functionality can make up for longer time to value and high total cost of ownership (TCO). With Azure, Microsoft continues to deliver best-in-class cloud capabilities, and that's why it's the preferred cloud platform of Enterprise A2019 — which was architected from the ground up to be cloud-native.
Enterprise A2019 on Azure removes the typical burdens of IT infrastructure, delivering a TCO significantly lower than that of a traditional RPA platform. And, with a purely web-based, highly intuitive interface, the time to first bot is measured in minutes, not hours or weeks.
Automation Anywhere Enterprise is also available on the Azure Marketplace as a one-click installation from anywhere in the world. Similarly, more than 150 prebuilt Microsoft bots are available in Automation Anywhere Bot Store.
These bots can be used to automate complex business processes and provide deep integrated capabilities with Microsoft products — including Microsoft Power Platform, Office 365, and Teams — enabling ease of use and faster return on investment.
Microsoft Ignite was more than a gathering of technology vendors; it was a coming together of forward-thinking minds. And it's where Automation Anywhere firmly joined with Microsoft to continue to develop groundbreaking technology and transform the future of work, which has never been more exciting.
Apply automation to your
Microsoft productivity apps.
About Kashif Mahbub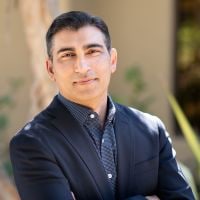 As VP of product marketing, Kashif Mahbub culls his more than 15 years of experience in product marketing, product management, and sales enablement strategy and execution to lead product marketing efforts, channel and partner development, and demand generation. 
Subscribe via Email
View All Posts
LinkedIn