Blog
IQ Bot Named a Leader in Everest Group Report
May 16, 2022
3 Minute Read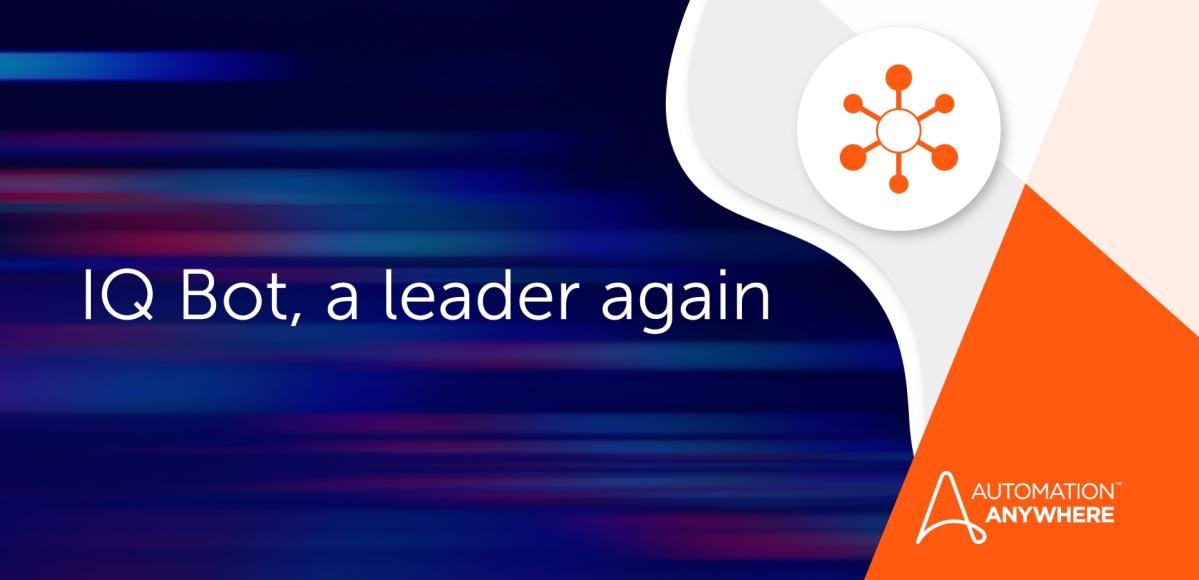 The Automation Anywhere IQ Bot has been named a Leader in Everest Group's Intelligent Document Processing (IDP) Products PEAK Matrix® Assessment 2022. Everest Group is a research firm focused on strategic IT, business services, and engineering services. The firm studied 36 IDP technology providers to create its report.
This is the third consecutive year that our IDP solution has held a leadership position in the assessment's vision and capability and market impact categories. We're honored for the distinction that recognizes the power of our IQ Bot solution.

Essential for business
Intelligent document processing (IDP) has become an essential tool to enhance business operations. According to Everest Group, "The need to improve operational efficiencies and employee productivity, achieve cost savings, and enhance employee and customer experience is driving IDP adoption among enterprises. IDP products are also rapidly becoming more sophisticated in terms of their capabilities, features, and functionalities. To achieve success in implementing IDP, enterprises need to select the right IDP technology partner."

The industry's only fully integrated solution
The key to driving enterprise automation is data. Today, 80% of business data is sitting in unstructured document sources. To unlock this data, companies must invest in human capital, or they can leverage an intelligent document processing solution such as IQ Bot from Automation Anywhere.
Document Automation is part of Automation 360™, our unified, cloud-native, artificial intelligence (AI)-powered enterprise automation platform. It is the only cloud-native IDP solution built on top of a market-leading RPA solution. IQ Bot provides data extraction automation that works across many complex document types and various formats. Utilizing AI technologies such as computer vision, natural language processing, fuzzy logic, and machine learning (ML), it can automatically improve document quality during pre-processing and then classify, extract, and validate data from unstructured documents for end-to-end intelligent automation.

Support for all types of document automation
Businesses worldwide and across industries have used IQ Bot to process data from documents, including mortgage applications, insurance claims, patient forms, invoices, orders, financial statements, and inter-bank settlements. It can free human workers from manually processing data, saving time and effort and reducing the potential for processing errors.
Document Automation offers support for out-of-the-box document-processing use cases that enable business users to automatically process documents in minutes. Users can easily extend the technology and train it for new document types, providing an intuitive experience.

Moving forward
Again, we're honored to have been recognized as a leader by Everest Group. And we're dedicated to continuing that leadership by bringing more innovations to market that accelerate intelligent automation deployment and drive customer success.
Get a Custom Version of the Report.
About Steve Viarengo