Blog
Imagine Reimagined. June 9-11, 2020
April 30, 2020
4 Minute Read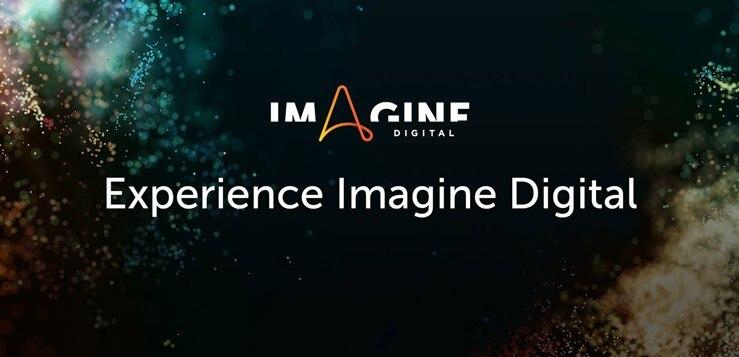 Like all ideas, Automation Anywhere Imagine began as a notion. That notion was to create a live experience for customers, people who wanted to become customers, and partners where they could learn more about Robotic Process Automation (RPA) and more about our company. The very first Imagine was held in 2017 at the Marriott Hotel in Brooklyn because we couldn't find another location in New York. We put it together in barely five and a half weeks — created the name, hired the event companies, created the agenda, the registration page, all of it, in an astonishingly short time.
The first Imagine drew fewer than 400 people, but we were so thrilled that we were able to pull it off — it felt huge. Later that year, we produced a second Imagine in London, where the audience size was about the same. For the inaugural Imagine experiences, if it weren't for our always-up-for-a-challenge sales organization, I'm certain our audience size would have surely been smaller.
More than just an event
We conceived Imagine to be an experience, not just an event. We wanted to create an experience so compelling and rich with useful content that attendees would be able to impact their businesses the moment they returned to their offices. Ten Imagines later, this is still our most important objective.
Up until last year, our Imagine experiences spanned across New York, Tokyo, London, and Bangalore. In 2019, Imagine globally drew more than 10,000 people. Our U.S. experience had expanded so much that we had outgrown all but the Javits Center in New York, and we were planning to move to Las Vegas in 2020, where we were anticipating an attendance of more than 3,500.
Imagine the possibilities
I hope 2020 does not live on in our memories as the year of a devastating pandemic. Rather, I hope it becomes known as the year people realized they could do anything, despite a global pandemic. Like other companies this year, we will reimagine Imagine by taking it digitally on June 9, 10, and 11. And Imagine Digital will make no compromises. We expect to have the same provocative content, packaged and delivered in a memorable way by compelling speakers. Attendees will witness thoughtful, forward-looking keynote sessions from Automation Anywhere C-level executives, Zac Brown, CEO of McLaren Racing, Bask Iyer, CIO and chief digital transformation officer of VMWare, and many others.
Most importantly, attendees will hear from our customers who will provide an unvarnished view of their firsthand experiences in transforming their businesses with Automation Anywhere solutions. More than 20 customers have enthusiastically agreed to present their stories from the comfort of their homes in our new shelter-in-place world. They are all well-known brands with insights into intelligent automation you won't find anywhere else. Representatives from Sprint, Qualcomm, Nestle, Mastercard, Humana, and many more will speak at Imagine Digital. You can register for free here.
The lineup of industry analysts is equally impressive, featuring Gartner's Cathy Tornbohm, HFS Research's Phil Fersht, and Forrester's J.P. Gownder. When you have this kind of perspective, from people who each speak with 10 to 12 business decision-makers per day, you have the makings of an experience filled with information that people will value long after the event.
What to expect
Yes, all these things are what attendees of Imagine have come to expect from our live events. Only this year — and perhaps beyond — it will be Imagine reimagined. It will be a live streamed experience accessible to everyone, at no cost. Attendees will be able to watch live or on demand anytime they choose. They can access Imagine Digital content anytime, from anywhere. And as the year progresses, you'll be able to return to Imagine Digital to find the new presentations and fresh content. 
Looking beyond COVID-19
Will this be the future of all events? I actually don't think so, but it will be for the foreseeable future until people feel safe attending live events again. The reason is that if you look back on the two other most recent global crises, the financial crash of 2008 and 9/11, people did not attend physical events for about a year or two.
When the economy began to rebound, people eventually returned to the kind of events that bring people with common interests together. By nature, we are social. People enjoy discovering things together. We are networkers. But until this becomes possible again, we've created Imagine Digital. And as with the very first Imagine in Brooklyn three years ago, this too will become an experience where knowledge and insight will form a platform upon which people will be able to profoundly impact their businesses. It will be an experience to remember. 
Register for Imagine Digital — it's free.
About Gary Conway