Retail Order Automation
What is retail order automation, and why does it matter?
Inefficiencies in business processes plague organizations of every size, shape, and industry. Robotic Process Automation, otherwise known as RPA, has been the answer for many repetitive and manual processes. Wherever repetitive, manual processes exist, there's an RPA solution ready to take up the slack.
One area that stands out as a prime candidate is retail order automation. Businesses implementing an automation solution for sales order management have realized faster cycle times, reduced costs, more favorable customer experiences, and a quicker return on investment.
Robust automation technology goes beyond removing manual data entry from the equation. Adding components of artificial intelligence (AI), machine learning (ML), and natural language processing (NLP) provides a whole host of benefits throughout the organization. The least of which is easier user adoption, no-code bot creation, and the ability to integrate with numerous sales systems.
What are the benefits of retail order automation?
According to research done by APQC, automating retail sales workflows saves between $5 and $15 per sales order. Part of that is due to faster sales cycle times. In addition, sales order automation works to clear obstructions and move quickly throughout the sales process without sacrificing customer service quality. It's time to realize the benefits of order processing software with RPA component:

Reduce Clerical Errors
Managing human errors in manual processes can cost millions per year to locate, resolve, and correct. The longer a mistake goes unnoticed, the more it costs to correct. OCR and Intelligent Document Processing (IDP) technology like IQ Bot improves the accuracy in data capture, filing, and order processing tasks.

Instant Invoicing
RPA works around the clock to save businesses time by automatically billing and invoicing customers. For example, you can set conditions for bots only to distribute invoices based on shipping and payment status. It also streamlines office operations and increases profitability with 100% accuracy.

Clearer ROI
Case study after case study shows improved ROI for the bottom dollar. As sales and customer service teams step into the digital transformation from manual sales orders and multiple screens to single, powerful dashboards and automated order entry, the cost of sales order processing and time spent per sale decreases.

Better Order Routing
Automation can automatically route orders to the best warehouse, enabling improved efficiency. RPA bots with AI can determine the closest warehouse based on product size and destination. In addition, automation reclaims employees' time to focus on more strategic initiatives.

Increase Sales
Software bots can't go out and knock on doors, but they can help create the sense of trust customers need to build brand loyalty. For example, RPA streamlines the order processing system and provides real-time accurate order information. This directly benefits buyers, building positive customer relationships for repeat sales.

Gain Better Insights
Sales teams have many moving parts, with complex sales cycles from various sources. Software bots and digital assistants benefit from leaving audit trails, routing chosen metric notifications to key stakeholders, and more - so leaders always have a single source of truth to draw insight from.
Realize the benefits of Retail Order Automation.
Build better sales processes into your business with RPA and Sales Order Automation.
Who Benefits from Retail Order Automation?
Applying RPA + AI, or intelligent automation (IA), to your processes reduces the amount of time needed to check and improve both strategies and efficiency. In addition, when applied to repetitive sales tasks, IA directly impacts the supply chain, stakeholder retention, and customer relationships.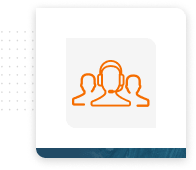 Sales Department
Automating your ERP system allows information to flow easier throughout your organization for more efficient processes. With AARI, departments can see the same data and collaborate in real-time. When product information changes, it's immediately updated throughout the organization.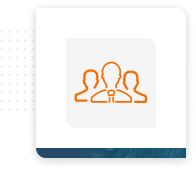 Marketing Department
Automating retail order management processes gives marketing a lot of room to support the sales team with long-term strategies while applying RPA solutions to workforce management helps improve the overall performance of the marketing team.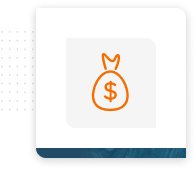 Accounting Department
Everything related to the retail process can be included in sales order automation, including invoicing and data entry tasks. This makes it easier to keep track of accounting real-time tasks.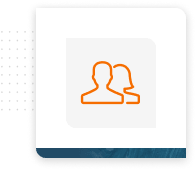 Hiring Department
Onboard star talent faster, reducing the time spent on low-value orientation tasks. Employees are on the phones and out on the floors faster, while performance metrics help leaders better support sales teams where they need it.
BAE systems shared services team soars to new performance heights with automation

"AARI and IQ Bot make providing service to customers a lot simpler. Our front-line workers no longer navigate multiple application systems for pulling data. They use one single dashboard that contains all the data they need to service the customer."
- VP Enterprise Architecture, Top U.S. Retailers Quote

$2M+
Annual savings in >2 years
65K
Invoices processed annually by IQ Bot
85
Seconds average call handling time (AHT)
How retail order automation can help your business?
Building a system to manage sales operations automatically improves the overall efficiency of your sales and logistics teams, as they will have more time to work on improvements and decision-making instead of following repetitive steps. On the other hand, keeping track of workforce activity using AI allows businesses to improve their team dynamic.

Set up client communication for success
SOA includes functions related to customer service, making it easier to fulfill clients' real-time needs.
Keeping track of orders and customer preferences is faster, improving customer satisfaction levels.
Clients can quickly interact with AI chatbots, getting accurate information when they need it.
Information at a click helps CSRs respond appropriately and faster, reducing hold times.
Locate potential invoicing issues and resolve them before they happen with monitoring and notifications.
Communicate in real-time between departments when escalation occurs for faster problem resolution.

Upgrade Sales Processes Quickly
Digitize and extract data from paper invoices, sales documentation, and other unstructured data with IQ Bot.
Use AARI to seamlessly integrate with legacy systems such as SAP and SalesForce.
Create bots with a user-friendly, drag and drop interface - no need to learn code, so implementation is faster.
Use Discovery Bot to locate prime candidates for automation instead of digging through processes individually.
Bulk updates similar sales contracts and service level agreements from a single, easy-to-use dashboard.
Key stakeholders can quickly pull up customer orders and accurately collate information from multiple sources.

Build Sales Reps Into Star Talent
Free sales reps from mindless busy work, allowing more time to build customer relationships.
Develop training material and processes to help reps better understand the more intricate details of sales.
Use employee feedback surveys with sentiment monitoring to learn the department's strengths and weaknesses.
Set leadership up with monthly performance reports to locate employees who need help to grow.
Automatically notify leadership based on chosen metrics, enabling performance rewards.
Automatically notify star talent with interior positions open up with opportunities for advancement.

Streamline Sales Processes
Extract and digitize sales data in any format and increase order accuracy, reducing error management costs.
Automate order validation, so sales teams can focus on sales and exceptions instead of 100% order management.
Reduce contract handling by automatically inserting ERP data into pre-designed proposals.
Evaluate leads and prospects from a high level, removing unqualified leads at early stages.
Create, track and monitor SLAs based on set criteria to stay in line with service promises.
Provide customer service teams with cross/upsell opportunities based on customer data.
What to look for in retail order automation?
The goals of retail order automation can be broken down into several parts, but the main goal is the digital transformation and optimization of the entire sales to order process. Your Intelligent Automation solution should have the ability to do just that.
Does it scale? While you can implement RPA throughout an organization, the best way is through careful planning and adoption. Your chosen solution should be able to scale from a single person to an entire department as you build out processes.
Is it secure? Especially in sales, protecting customer data and payment information is a top priority. Your automated solution should provide layered security measures, as well as the ability to specify what data is available to which user roles.
Is it flexible? It's not unheard of for sales leaders and teams to use several platforms. Salesforce, SAP, and Oracle are a few, as well as Excel, Quickbooks, and even Google. It's important your solution is able to quickly integrate with legacy systems to keep implementation struggles down to a minimum.
How to get started with retail order automation?
You may want to take advantage of our expert-led demo, allowing you to ask questions as they come up and get help with a proof of concept.
Finally, we provide in-depth training through Automation Anywhere University. Employees and leaders can build their own bots via role-based learning paths, in a secure, drag-and-drop interface.
More Sales Order Automation Resources