Automated Customer and Client Onboarding
What is automated customer and client onboarding, and why does your business need it?
Customer onboarding does more than start new customers. It creates the foundation they will rely on moving forward and sets the tone for the rest of the consumer relationship. However, it can be challenging to ensure each customer onboarding experience is flawless without investing a significant amount of labor hours. That's where Automation Anywhere's cloud-based Robotic Process Automation (RPA) platform, Automation 360, can help.
Quality automated customer onboarding enhances the entire process. First, it can help them understand the products and services you offer, learn how to use them, access additional information, and introduce them to your brand. Then, it will continue to support them and provide answers throughout the customer lifecycle. These automations can also help brands in all industries identify unhappy customers or contact ones who might switch to a competitor.
What are the benefits of automated customer and client onboarding?
If marketing is the face of your company, customer onboarding is the handshake. It's the first real taste consumers get with service providers. Automated customer onboarding programs deliver a consistent, seamless experience across the organization. Bots can sign customers up, educate them about the services they purchased, provide troubleshooting advice, and even collect feedback about their experience. Other benefits include:

Customer Loyalty
When you can instantly meet your customers' needs and give them accessibility and flexibility, you can strengthen ties and build loyalty. Perhaps most importantly, you can do all this with a personal touch without increasing the demand for customer service agents.

Precision
Customer onboarding automation delivers consistent and reliable information and communications. Use machine learning (ML) and artificial intelligence (AI) to provide personalized assistance, tutorials, and self-service options that leave customers feeling supported and valued.

Reduce Operational Costs
Automated customer and client onboarding software handles multiple customer requests simultaneously. As a result, agents can spend more time with customers who have significant questions or complex problems. In turn, fewer of these customers are left waiting.

Increased Cross Sale Opportunities
Higher customer loyalty increases sales, but customer onboarding automations can increase sales in other ways, too. Perhaps the most powerful aspect of these programs is the ability to use intelligent bots, such as Document Automation, to gather data and insights about how people use your services and their preferences.

Identify Efficiencies
Automated customer onboarding software saves time and money, but it can help identify other efficiencies, too. Process mining combined with AI and ML allows you to analyze processes to find cost savings throughout the organization.

Improved Communication
It's essential to understand what happens in the minds of customers. Customer onboarding automation provides the perfect opportunity to send out surveys and ask questions. You can then use this information to improve services, as well as identify issues and unhappy individuals.
Improve customer retention rates with automated customer onboarding
First impressions are essential but managing customers throughout the lifecycle and providing the best possible service is vital. Make these problematic tasks easier with RPA.
Who benefits from automated customer onboarding programs?
Automated customer onboarding can introduce customers to the brand's culture while setting expectations. You have a unique opportunity to show customers what makes your company better. But, other departments can also benefit from onboarding bots.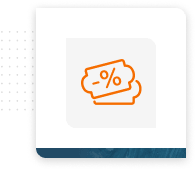 Sales Departments
Customer onboarding automated systems are the perfect opportunity to learn which products or services to upsell or package together to attract new buyers in the same target market. You can even time these upsells during the customer's learning journey to increase the chance of converting.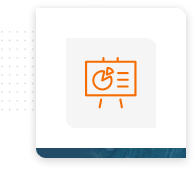 Marketing Departments
Marketing is tough. Automated customer onboarding makes it easier to identify pain points and build targeted marketing segments. You can even gather insights about the market and competitors by discovering needs that aren't currently being met.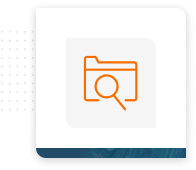 Research and Development
R&D for new products and services always comes with a risk of failure. Automation provides R&D departments a look at how customers learn and use various available services. This creates a unique opportunity to improve existing offerings while ensuring new ones are improved before testing.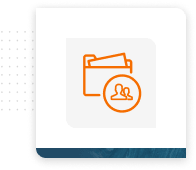 IT and Documentation Teams
Products and services constantly evolve, and so do customers. As a result, documentation and troubleshooting systems are in a perpetual state of development. Updating these, however, can be time-consuming. Customer onboarding RPA reduces the documentation development time.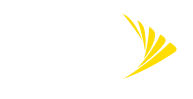 "RPA is one of the key tools we have in our toolkit which enables broader digitization of our internal processes"
— Andrew Davies, CFO and Executive Sponsor of the Intelligent Automation Program

50+
automations developed
50+
additional use cases in the pipeline
How customer and client onboarding automations can help organizations grow
One of the most significant advantages of automated customer onboarding processes is the flexibility to integrate them with other software and business systems. This allows you to get more from onboarding but also an opportunity to gather relevant data from the other systems you already use in everyday business. In many instances, these integrations don't even require any coding or specialized skills, making these extra steps an easy decision.

CRM Systems and Digital Customer Support
Collect and record feedback
Match cross-channel feedback to onboarding events
Reduce the cost per customer and churn
Gather and analyze consumer data
Follow up to guarantee customer satisfaction
Track communications and touchpoints

Billing and Payment Software
Guide customers through the signup process
Automatically process payments
Update customer files without human intervention
Process payments
Notify customers of issues, payments, and changes
Create and use templates

Email Automation
Cross-selling, notifications, and customer engagement
Customize and segment campaigns
Offer additional learning opportunities
Develop related content like webinars and how-tos
Automate opt-in and opt-outs
Match purchases and customers to offers for better customer experience

Automate Security Processes and Authentication
Offer authentication options
Manage integrations and authorizations
Reduce friction while increasing customer access
Limit and customize access to reduce risk
Clear auditing trails for compliance
Streamline auditing processes
What to look for in customer onboarding automated processes
When you need secure, reliable, accessible RPA technology, look no further than Automation Anywhere. Automated customer onboarding programs created with intelligent bots from Automation Anywhere are a no-code, cloud-based solution for your digital transformation. They're accessible from anywhere, easy to use, and work with APIs, legacy software, custom programs, SaaS, and all the programs you already use. There are no infrastructure investments required, and you won't need highly trained automation experts with years of experience to deploy them.
Combine intelligent document processing, process mining, and other automated tasks to deliver information, process responses, and collect data to ensure customers instantly fall in love with your brand. You'll be able to reduce customer turnover, improve customer lifetime value, reduce response times, and build your brand while greatly reducing the demand on your human capital. Creating a superior customer onboarding journey has never been easier or more convenient.
How to get started with automated onboarding and customer journey workflows
Would you like a guided tour and some help deciding which automation solutions are best for you? Contact us now to set up a demo with one of our automation experts.
More customer onboarding automation resources