Automating Office Suite Tasks
Office automation with RPA: How it can help your business
Spreadsheets, word processing software, email, cloud storage, and team applications have made work more efficient. Did you know you can take it one step further by introducing Robotic Process Automation (RPA) to many routine office suite functions?
When you automate office functions using RPA, workflows such as entering data into Google spreadsheets, Microsoft Word processing, creating invoice templates with Invoicely, and more, can be streamlined. This results in more efficiency, less human error, and cost savings. In addition, RPA allows you to automatically move data between these programs without human intervention, letting your employees focus on higher-value, more challenging work.
Office automation tools can optimize data management, task management, and IT services to eliminate bottlenecks. Let's look at how RPA office automation can benefit your business.
What are the benefits of office suite automation?
An office automation system streamlines business processes, eliminates data entry errors, improves workflows, and eliminates time-consuming, repetitive tasks. RPA can be customized to meet your business needs, remove bottlenecks and assist with task management.
Imagine being the person at a major Canadian power company whose cut and paste error in a spreadsheet cost the company $US 24 million because no one caught it in time. Unfortunately, spreadsheet errors are common, and while most do not cost millions, they do add up over time.

Error-free Spreadsheets
While analyzing data is a process best left to human beings, transferring data from spreadsheets to legacy platforms and master data sources is best left to bots. RPA office automation adds efficiency and reduces errors, letting employees exercise their brain power on tasks with more critical thinking.

Speed up Daily Workflows
Robotic desktop automation (RDA) allows you to automate repetitive Microsoft tasks that don't require much decision-making with local programs on your desktop, like Citrix apps, Java applications, and web pages. A no-code, drag-and-drop interface does the heavy lifting while speeding up daily workflows at the beginning and end of their day.

Manage Your Data More Efficiently
Macros are efficient, but they can be cumbersome to create and manage across multiple systems. And if you're moving between Google Sheets and Excel, Automation Anywhere's spreadsheet bot is ready to use immediately - just download and go.

Automate Email Processes
Email is an essential business process, prompting many companies to invest in office automation solutions that monitor inboxes, issue notifications, respond to help desk and order status requests, link to customer relationship management software, route documents to appropriate departments, or flag urgent messages for a response.

Powerpoint
Generate a Powerpoint presentation tailored to your target audience with a couple of mouse clicks. Automation Anywhere's PowerPoint bot can generate a presentation, pull data from spreadsheets, add text, images, and animation, and update in real-time.

Automate SharePoint and One Drive
Manage approvals, access control, and connectivity issues across teams and locations. Use RPA to add or remove employees, automatically upload and download files to directories, update information in real-time, update dashboards and continuity plans, and create an audit trail of file access 24/7/365.
Realize the benefits of office automation
Let us show you how office automation can streamline your business processes.
Who benefits from office automation?
Office ​​Automation systems can be customized to fit your business workflows and streamline processes, making them a good choice for a number of departments in your organization.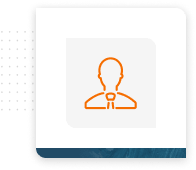 Customer Relationship Management
Office automation software using intelligent automation can populate your CRM from various systems, including legacy systems, creating a complete customer profile that can be updated in real-time. A comprehensive customer profile creates better cross-selling opportunities.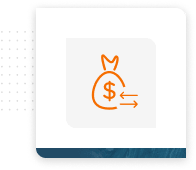 Accounts Receivable/Payable
Automate invoice processing by creating an email inbox and automatically routing the invoices to the Accounts Payable department. RPA bots can create digital files to go paperless, update customer files, track payments in excel, send email reminders, and generate statements.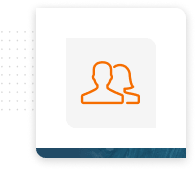 Human Resources
You can onboard or offboard employees, set up approvals, send welcome packages, and use office automation to create or reset user passwords, profiles and add them to dashboards across multiple systems. Update templates, dashboards, teams, and business processes.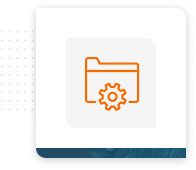 Records Management
Digitize workflows, reduce paper data storage, and minimize print services requirements. Through workflow automation, RPA with ML allows employees to do higher-value work. Add Microsoft Luis NLP to Automation 360 to extract critical information from email and conversations.
BAE systems shared services team soars to new performance heights with automation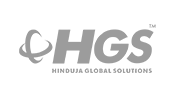 "Automating several of the most time-consuming, manually intensive, and error-prone processes has enabled HGS to deliver significant added value to this U.S. healthcare insurer's back-office environment."

Over 90
percent reduction in manual labor
Average
handling time reduced by more than 40 percent
Enhanced
efficiency, with cost savings of more than 40 percent
How office automation can help your business?
Whether you have a small business or a multinational organization, office automation technologies can improve process workflows, create efficiencies, eliminate backlogs and bottlenecks, and complete time-consuming, repetitive tasks such as data entry, allowing your employees to perform higher-value work. Here are some other benefits of RPA using artificial intelligence, machine learning, and natural language processing.


Excel Automation
Create and record macros without learning Visual Basic Editor (VBA) code.
Extract information from excel files, change formats and upload to dashboards and databases.
Transfer desired information from spreadsheets into colorful dashboards, charts, and graphs.
Use office automation to integrate data and spreadsheets into any enterprise or legacy system.
Share data in XLS, XLSX, XLSM (Excel files that specifically support VBA macros), and CSV files.
Use office automation to encrypt the data, compress it, and transfer it to others in multiple locations.


Contract Management
Create interactive forms to generate contracts, track approvals, and update dashboards and client accounts.
Use NLP and Document Automation to pull information from notes, email, PDFs and purchase orders, digitize information.
Integrate with RPA to build bots and automate business process workflow.
Use intelligent document processing to validate customer credit card information, payments, credit applications.
Use RPA for business continuity in the event of natural disasters, unforeseen business disruptions.
Comply with multi-jurisdictional requirements, minimize risk with RPA.


IT Requests
Automate workflows for password resets, new user creation to allow IT staff to focus on complex issues.
Create a single workflow to provision Active Directory and required business applications, track approvals.
Automate user password requests, user migration and removal via apps, interactive forms or email.
Update dashboards, databases, permissions and files in real-time.
Use IQ Bot to eliminate data silos, connectivity issues, compatibility issues.
Sync data across multiple platforms, including enterprise and legacy systems.


Customer Relationships
Process Discovery analyzes repetitive user actions and creates RPA bots to perform those actions.
Use intelligent automation to access and sync customer information on Microsoft Access and other databases.
Access data on Sharepoint, sync across platforms, legacy systems, create integrated customer profiles.
Create templates, auto-generate emails, word documents, contracts and notifications, and send reminders and statements.
RPA can simplify customer relationship management. Here's a primer.
What to look for in an office automation solution?
Before starting any office automation strategy, do an inventory of the processes that would benefit your organization most. RPA is well-suited for time-consuming, repetitive tasks such as data entry and tasks with readable outputs such as MS Word, Excel, XML, PPT, PDFs. RPA can be enhanced with Optical Character Recognition (OCR) if working with scanned images. Business processes in the back-office such as Finance, Human Resources, and IT, or front-office such as customer onboarding and support can offer proof of concept (PoC) opportunities.
One point to consider is whether the RPA solution can be customized. For example, it needs to scale with your business, work across your organization's ecosystem, and easily integrate with legacy systems. Also, some industries require higher data security than others, so it should fit your security requirements.
Another point is ease-of-use. Many plans for automation adoption have gone awry because the training was lacking or it was too tricky for leadership and employee buy-in. Your chosen solution should be easy to use, provide training, and offer continuous support.
How to get started with office automation solution?
We offer a full range of events and webinars to increase knowledge, stay up-to-date on RPA trends, innovations, and maximize your ROI with office automation.
Automation Anywhere offers a comprehensive training platform to grow staff capabilities to create custom, AP automated systems to meet your needs.
More Office Automation Resources