Scale automation beyond specific tasks to automate end-to-end front office processes.
With cloud-native intelligent automation relieves agents of tedious, time-consuming tasks to focus on the customer interaction at hand. This improves Average Handle Time (AHT), First call Resolution rate (FCR), and Customer Satisfaction (CSAT) scores.
Realize the value of intelligent automation for your front office.

Seamlessly integrate productivity and front office applications
Bring automation to everyday workflows and easily integrates with Contact Center Software with RPA in the cloud. Start process automation from any predefined IVR event, agent action, and more.

Increase NPS and CSAT
Increase productivity and empower agents to concentrate on the customer experience with cloud delivered bots to manage and execute repetitive front-office tasks across multiple people, processes, and systems.

Reduce average call handle time (AHT)
RPA eliminates the need to search for data from multiple applications, and automates error-prone manual data entry, reducing average call handle time by over 30%.

Reinforce compliance
Securely manage PII, PCI DSS, and HIPAA, and limit direct access to critical systems, reducing the risk of fraud and error. RPA allows contact centers to adjust to regulatory changes, ensuring accountability and transparency.

Bolster operational continuity
Built-in security, governance, and reliability ensure operational continuity for all front-office processes. Automatic upgrades with cloud-native RPA keep IT maintenance and overhead low and provide for never-interrupted agent productivity.

Build customer relationships
Give front office teams the chance to build client relationships by applying RPA+AI to automate time-consuming, manual tasks, such as updating CRM data, after-call reporting, and tracking down approvals.
Achieving 98% transaction accuracy by transforming with intelligent automation.
Intelligent automation is key for Bouygues Telecom to compete and win while putting customer experience first by achieving high-efficiency and error-free operations.
Customer Story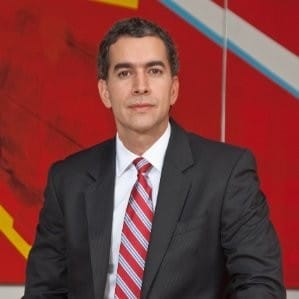 We have achieved a 50% increase in customer service efficiency in the branches where front office automation has been implemented.
$7M
Income from new revenue streams
$19M
Reduction in provisioning costs
127K
Hours freed per year in branches
Harness a Digital Workforce to transform front office productivity.

Connect front-office systems
Automate modern and legacy applications with cloud-native RPA without replacing the underlying infrastructure. With RPA, connect systems and apps to achieve the efficiency and productivity of a modern enterprise.

Business continuity from anywhere
Prepare for unforeseen events such as COVID-19 with a Digital Workforce in the cloud. Cloud RPA ensures remote workers seamlessly access customer data, service customers efficiently, and manage system and process changes - while maintaining security and compliance requirements.

Integrate RPA in the flow of work
Enable agents to access RPA right within applications such as Salesforce, G Sheets, and Excel to trigger automations based on agent action, IVR sequence, application event, after-call work requirement, and more.

Protect Personally Identifiable Information (PII)
Limit daily privacy risk and control access to confidential systems with PII data. AARI provides remote agents with just the information they need, on a single custom screen.

Empower your team to put the customer first.
See how automating front office processes and enabling agents with RPA in the flow of work improves the company-customer relationship.
Request a demo
Transform customer experiences with the unified intelligent automation platform for front office.
The Automation Success Platform helps inbound and outbound front offices increase revenue, decrease operational costs and increase customer satisfaction.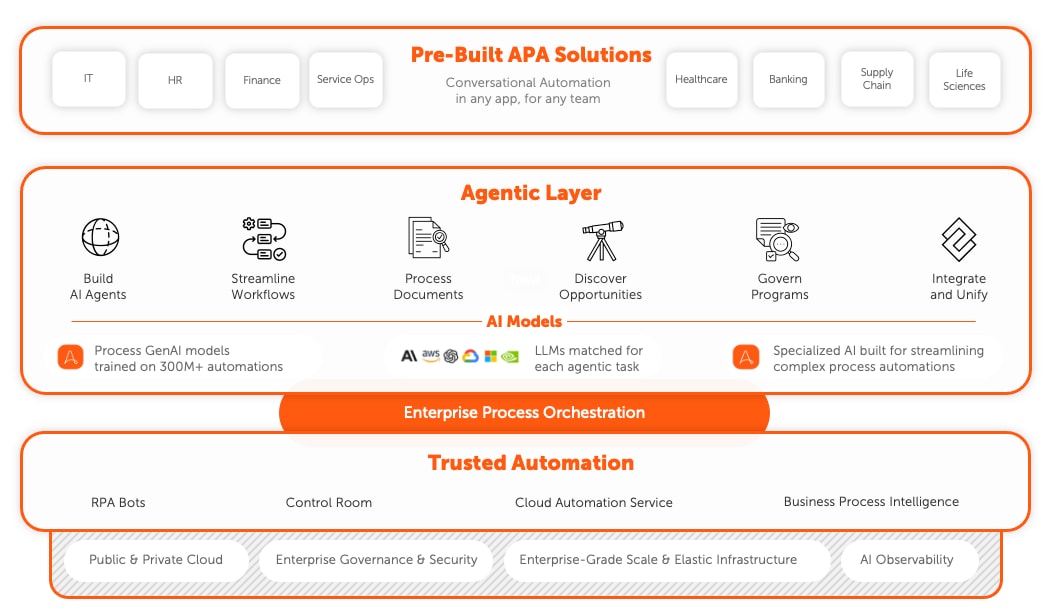 Meet the Automation Success Platform
See what's new and learn from customer front-office automation stories.