What are the benefits of RPA in project management automation?
RPA impacts project management in several ways. First, automation makes project completion faster and easier and reduces time spent on redundant tasks. While these tasks are necessary, using bots allows humans to engage in higher-level tasks.
Who benefits from the use of RPA in project management automation?
RPA adoption takes the frustration out of manual processes for PMs, allowing team members to adopt the Agile methodology, "Individuals and interactions over processes and tools" better. The benefits are recognizable in every area of the organization.
CPFL Energia embraces automation so teams have more time to dedicate to analytical and strategy activities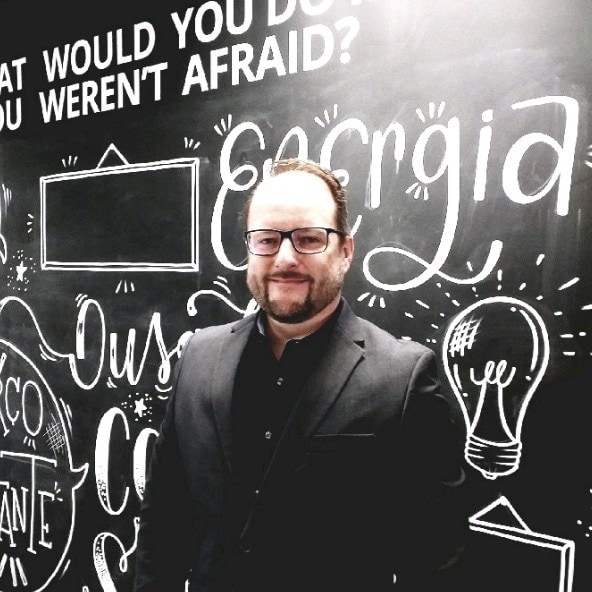 "Automating processes with the Automation Anywhere Enterprise RPA platform has helped us increase employee productivity, mitigate operational risks, and increase customer satisfaction. Now, we can deploy the digital transformation to all CPFL's groups."
– Aloisio Kukolj, RPA Program Manager

45
processes automated in one year
155K
automated transactions/year
How RPA in project management can help your business
As you can see, project management automation has the ability to benefit every area of an organization across industries. But how can it directly impact your business? Here are a few ways:

Improved Resource Capability Planning
Accurately analyze the impact of project and service delivery on resource capability
Get real-time, accurate insights on employees to locate necessary skill levels for team building
Review company resources for necessary materials, software, and equipment from a single source of truth
Automatically create requirements based on project details entered into a user-friendly dashboard
Forecast toolsets, competencies, project roles, responsibilities, and project pricing
Build out a resource schedule and calendar based on stakeholder availability

Consistent Project Planning
Build and deploy custom workflows based on specified aspects of the project
Accurately forecast the length of time for like projects based on accurate data
Instantly notify key stakeholders when a project is waiting on their approval
Project planners receive organized feedback in a central place for easy review
Notify project leads when there is a change in the status of their requests
Plan better with complete visibility into organizational resources and timelines

Improved Time Spent
Save time logging into multiple apps with Single Sign On (SSO) capabilities
Reduce time spent searching through various data locations with a centralized source of truth
Remove data entry from project management tasks with intelligent document processing
Reduce project development time with continuous monitoring of task status
Create in depth project reports on demand for oversight committees
Save PMs time by automatically performing the repetitive yet straightforward tasks

Better Data Management
Remove human errors by using bots for accurate data entry and retrieval
Track data usage throughout the organization with automatically created audit trails
Securely supply data on demand to project stakeholders with role-based access and metadata management
Update global data in real time from anywhere in the organization
Get better data quality with bots that profile, clean, link and reconcile with a master source
Accurately extract data from unstructured sources with OCR to create searchable metadata
What to look for when using RPA in project management
Project management automation can be applied to developing healthcare initiatives, redeploying an ERP solution, or building out employee training programs. Not all industries are the same; what you need in an RPA platform is dependent on your business.
For example, some industries require a higher degree of security than others. In this case, a key feature would be bank-grade security, encrypted data transfers, and levels of ISO certification.
Food, beverage, and retail industries need to make sure their RPA solution includes being able to integrate with third-party and legacy Point of Sale systems. In addition, companies transitioning to digital would need a cloud-native SaaS flexible enough to embrace their infrastructure.
Does it scale to fit company expansion or downtimes? Can it integrate with your third-party apps and legacy systems? Is it user-friendly? All of these aspects should be considered when choosing your RPA solution.
How to get started
We also offer role-based learning paths at Automation Anywhere University for hands-on learning. For example, employees can learn how to build bots on our no-code, drag-and-drop dashboard.
Project Management Automation Resources