Automated Help Desk Ticketing Systems
RPA for service and help desk ticketing automations
Today's customer and IT support systems aren't what they used to be. Requests come via multiple channels and are assigned to experts in different departments and locations. While complex, modern problems need modern solutions, they don't have to be complicated.
Support management systems combine ticketing systems with chatbots, mobile apps or desktop widgets, call center automation, and self-service portal options to reduce ticket backlog. And they likely also include follow-ups to ensure high customer satisfaction rates. Adopting intelligent bots and automations help businesses handle these systems and tasks with quick, accurate efficiency.
Automation Anywhere's cloud-based automation solutions allow IT teams to automate almost all of these tasks, reducing the workload that support staff faces daily. They can serve customers in less time better to reduce First Response Time (FRT) while providing a superior customer experience.
What are the benefits of support ticket system automations?
Customers will instantly move to a competitor if you fail to meet their expectations. You rarely get a second chance. Automating help desk tasks helps get customer questions answered faster. At the same time, automation improves the accuracy of repetitive tasks like ticket assignments, and reduces the chance of someone falling through the cracks. But these aren't the only benefits of adopting intelligent bots, RPA, AARI (Automation Anywhere Robotic Interface) and automation rules.

Omnichannel Support
Customer and IT support requests can come from any number of channels, including live chatbots, self-serve systems, traditional forms, even social media. By automating these channels, you can serve customers faster in a way that works best for them while improving your customer and IT systems management (ITSM) processes.

From Reactive to Proactive
Many support and maintenance tasks only happen after they've caused customer issues. Automated help desk systems allow you to monitor systems, analyze requests, and alert support teams before customers notice them. This increases their satisfaction with the products and services you provide, reducing the number of requests coming in overall.

Improve Customer Interaction
Happy customers are always far more profitable than unhappy ones. However, customers have to wait longer when support teams spend most of their time managing tickets instead of communicating. It also increases the risk of mistakes or having tickets get lost. As a cloud-delivered digital assistant and help desk support, AARI eliminates these risks.

Improved Security and Compliance
Automation 360 meets strict global rules and regulations, offering a range of security capabilities to increase privacy and the ability to control access. Bots and automated ticket management scripts reduce access to private data and provide you with a clear audit trail to ensure you stay compliant without increased time and resources.

Ultimate in Customization
Unlike dedicated SaaS help desk systems, intelligent bots and automations allow you to customize every aspect of your support system. Automate one task at a time, introduce new features, and integrate other programs and processes like Salesforce, Slack, and sales workflow automation. You get all the automations you want and none you don't.

Time and Resource Efficiency
Using ticket system automation saves time and money by reducing the demands on your customer service and IT professionals, but the benefits don't stop there. Use Robotic Process Automation (RPA) to analyze tickets, categorize and tag tickets, measure the team's performance, identify bottlenecks or areas for improvement, and maximize your ROI.
Reduce operational complexities with automated help desk ticketing systems
Help desk automations allow organizations to instantly collect, manage, organize, assign, and analyze support tickets.
Who benefits from IT ticketing automations?
Customers and support staff benefit significantly from automated ticketing and customer support systems. Bots can transform IT departments and propel them beyond current KPI and SLA goals, enabling them to take on future challenges with ease.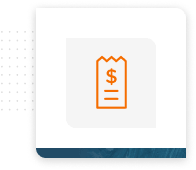 Accounting and Billing Departments
Help desk system automations can instantly update accounts and databases, automate notifications and invoices, process payments, and allow customers to resolve issues without waiting on hold. They can also utilize data to complete future requests and resolve customer issues.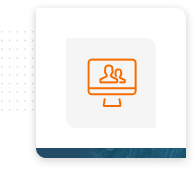 Security, IT, and Maintenance Teams
Customer and IT help desk management software often include a wealth of essential customer data that has to be kept safe. Bots and automated scripts can include security features like encryption, scanning, access control, and other features to reduce risks and improve compliance.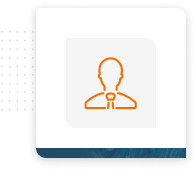 Management and Leadership
As a company grows, projects become more extensive and require more service management. Help desk ticketing software bots from Automation Anywhere are scalable, flexible and able to meet the constant-changing needs prevalent in the IT industry.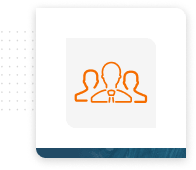 Sales and Marketing Teams
Automated help desk systems can include all the information provided by your legacy system, while also offering other helpful features. These can consist of help ticket status, account information, and details on multi-channel support, knowledge base and FAQ resources, and more.
TaskUs crushes AHT goals and improves ticket processing with Automation 360 & AARI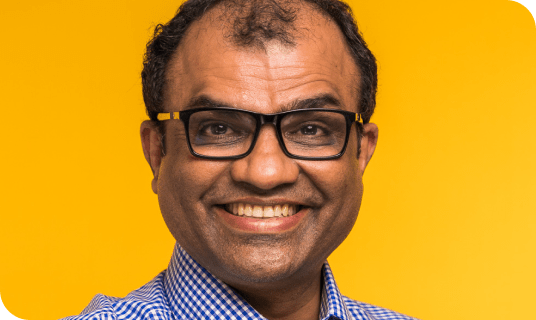 "Within one month, we developed and deployed AARI and quickly demonstrated value by simplifying tasks for our frontline and efficiency gains for our clients."
– Manish Pandya, SVP of Digital Transformation, TaskUs

105%
Improvement over AHT target
2X
Increase in ticket processing capacity reducing defects
How automated help desk systems can help IT teams
Help desk system automations bring your company's needs together with the needs of your customers in efficient, accurate, and convenient real-time workflows. However, integrating AARI with other automations and departments can significantly extend the benefits of support ticket bots and automated programs.


Internal Communications & Knowledge Bases
Guide agents during service requests
Aid in cross-training and cross-department project management
Streamline with automated ticket routing and escalation
Adjust SOPs and best practices based on customer experiences
Adopt proactive incident management strategies using tickets, requests, and complaints
Identify new opportunities and value-added services


Sales Teams
Better understand how products and services work together
Identify trends among end-users and other providers
Find new opportunities and markets
Assess pricing and sales models
User-friendly, self-service customer portals as a selling point
Access to more information and sales pitch ideas


IT and Compliance
Use various metrics to assess IT Service Level Agreements (SLAs), ITIL standards, and other rules and regulations
Control access to information
Audit trails for compliance with feedback loops and automated notifications
Additional security layers
Improved ability to prioritize repairs, replacements, and upgrades
Automated security features such as password resets and verification


Customer Service and Customer Onboarding
Automate follow-up emails
Access to knowledge base articles
Customer tracking and satisfaction measurements
Automatically send tickets to the correct department
Proactively learn about new problems before receiving complaints
Integrate with chatbots and Interactive Voice Response (IVR) for faster complaint registration
What to look for in automated IT and customer support ticket systems
Flexibility, scalability, accessibility, and security are vital features of any quality automated help desk ticketing system. Automation Anywhere's cloud-based RPA offer all these features and more.
As the leading cloud-native end-to-end intelligent automation platform, Automation Anywhere's RPA technology is accessible anywhere and can scale with ease. Automation 360 and AARI work with a variety of custom software, legacy software, APIs, apps, and even web pages, making them easy to integrate with existing processes and systems.
RPA provides powerful options that allow you to create fully customized automated help desk systems. And incorporating bots to complete tasks such as intelligent document processing expands these automations to include more complex processes such as turning miscellaneous documents into structured data and making database updates.
Lastly, there are no significant infrastructure investments needed to get started, either. That means you can start seeing the advantages and considerable ROI right away.
How to get started with help desk software bots and automation
We have a team of experienced automation experts who would be happy to provide your team with a demonstration. They will walk you through the various products and options available, answer any questions you have, and even help you design an automation plan.
More help desk automation resources