I believe the most powerful element of RPA is how it acts as a catalyst for other emerging technologies to be used.
- Tremaine Richard-Noel Head of Emerging Technology, NHS Northampton General Hospital Trust



Tell us about your career journey to date and what sparked your interest in Intelligent Automation.

Seven years ago, I founded a start-up that grew rapidly and in order to manage this growth whilst remaining efficient we automated many of our sales, on-boarding and finance processes.
Although my career has moved on since then, I've always placed a high priority on efficiency and automation.

What is your role and responsibility at NHS Northampton Hospital Trust?

I am the Head of emerging technology and my focus is our robotic process automation program. Our program is ambitious and 3 months in we have 12 developers, 5 business analysts and over 150 automation candidates.
I'm also responsible for supporting with the introduction of technologies such as AI, IoT devices, and real time locating systems. I'm constantly on the lookout for new technologies that we can use to solve challenges that we face as an organization especially given the current COVID crisis.

What are the outcomes that you and your organization are expecting over the next 12 to 18 months for your RPA program?

Across the next 18 months our initial focus will be on automations in the HR, Finance and IT department as they have a lot of cross-over in their processes especially when it comes to on-boarding and off boarding. There are tens of thousands of hours that could be eliminated using RPA which is an exciting proposition.
We are going to be bold and really delve into how we can use automation within a clinical setting. Whilst deploying RPA in a clinical setting has its challenges we want to explore what benefits it can bring to our patients and staff, watch this space.

How does it feel to be named an A-Lister and what does it mean to you?

It's a privilege to be named as an A-lister, I'm keen to use the platform to spread awareness of the benefits of RPA across the NHS. There are several hospitals that have already started to adopt RPA but I'm keen to support sharing of our learning and best practice to support those starting their automation journey.

Intelligent Automation is one of the fastest growing technologies. What do you think about it? And how do you feel it affects how people will work in the future?

I think intelligent automation has massive potential to transform the healthcare sector, especially in the NHS.
Whilst there are many processes that can be automated one of the most powerful uses I think will become more common place is the utilization of RPA to extract data from systems with low native connectivity to a data warehouse or data lake. Using RPA in this way will improve the richness of data available and will make using machine learning and other AI tools much more common place.
In the NHS, RPA could free up hundreds of thousands of hours spent on administrative tasks by our doctors and nurses. If RPA is adopted and utilized to its true potential it has the potential to free up a significant number of care hours.

What excites you about Intelligent Automation, machine learning and AI in the future?

What really excites me is having accurate machine learning models that in turn trigger RPA bots. For example, we could apply machine learning to the data received by remote monitoring of patients in the community and automatically book patients appointment if they become higher risk.
NHS HOSPITAL IMPLEMENTS FIRST-OF-ITS-KIND BOT FOR 24/7 MONITORING OF CRUCIAL OXYGEN SUPPLY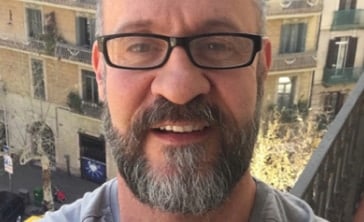 Managing the supply and flow of oxygen has never been more important. Automating the collection and sharing of data has given valuable hours back and increased confidence that we can offer the best level of patient care.
— Hugo Mathias, Chief Information Officer
24/7
Monitoring of oxygen levels without human intervention
1,500
Hours of capacity redirected to value-added activities
100%
Data input accuracy, eliminating clinical risk
MEET MORE A-LISTERS
Global customers who exemplify exceptional leadership and vision in progressing the Intelligent Automation initiatives at their organizations
Christian Wolf Head of Business Organization and Process RPA at W&W Gruppe
I'm a passionate process consulting and RPA guy!

Read more

Christian Wolf Head of Business Organization and Process RPA at W&W Gruppe
Varun Nayyar Vice President – Global Business Services, Juniper Networks
Creating future ready Global Business Services by evolving human, process and technologies...

Read more

Varun Nayyar Vice President – Global Business Services, Juniper Networks
Christian Jenny Digital Operations Leader at Honeywell
In the age of digitalization and AI driven businesses, automation is becoming the difference maker ...

Read more

Christian Jenny Digital Operations Leader at Honeywell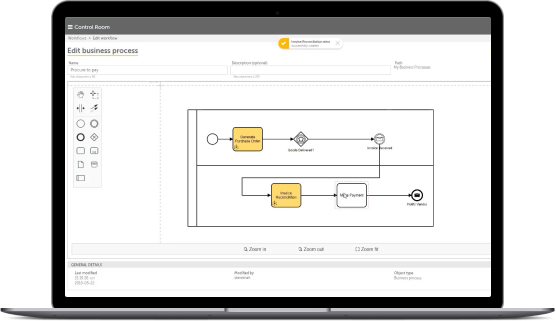 WHAT CAN RPA DO FOR YOU?
Get a personalized demo of the world's most-deployed RPA platform. Consult with our team of RPA experts on your specific automation needs. During your live demo, ask all your RPA software and intelligent automation questions and we can help you accelerate your RPA journey.