Meet the A-lister from ITC Infotech - Sandeep Kumar


To drive automation at scale, we need to put automation in the hands of everyone! Complementing process automation, human centric automation built around digital personas and assistants will radically change the way we think of organizations and roles.
- Sandeep Kumar Sr. VP & Head Global ConsultingITC Infotech





Tell us about your career journey to date and what sparked your interest in Intelligent Automation.


I have been part of the IT Services industry for over 20 years. This journey has had some natural elements progressing me towards automation. We are now rooted in the belief that automation is here to stay and will become like a utility in the enterprise – as commonly used as Excel and PowerPoint. A huge shift in perspective is coming. Intelligent Automation is poised to go beyond narrow functions such as a BPO, where it has been used to bring down costs and improve productivity. The time is ripe for it to become an enterprise capability. Lean and Six Sigma came from manufacturing and over the years touched every industry. Likewise, automation will touch every industry and function. It will become an integral part of busines excellence. A case in point is our own adoption of Intelligent Automation. We realized that leveraging automation to save man-hours did not make sense given our relatively low employee costs. We had a better idea. We embarked upon creating a digital workforce with all 9,000 employees having their own digital assistants, called Digital Buddies, to improve their effectiveness. Now, every employee is being empowered with a digital buddy, liberating them from mundane activities, giving them the time to shine in areas that challenge their experience, imagination and cognitive capabilities. The idea of amplifying human potential continues to fuel my interest in automation.


What was behind the need to change/implement the Automation Anywhere solution?


Given our relatively low employee cost, the traditional ROI linked to automation – that of headcount reduction – doesn't work for us. But we realized that by changing the axis of automation from process to humans, it could make a stronger impact. Now automation-driven Digital Personas and Digital Buddies work with our people, helping them perform their roles better. We identified 42 job families within the organization like software engineers, functional analysts, testers, quality assurance, etc., with unique roles and activities. We began by building a catalogue of bots for each of these 42. We have rolled out bots for three job profiles and several others are ready to be rolled in production soon. We also identified 27 tasks that all our employees perform such as applying for leave, reimbursement claims and accessing HR policies. We created a Digital Buddy that all our employees can use to automate these tasks, making automation inclusive at ITC Infotech.


Intelligent Automation is one of the fastest growing technologies. What do you think about it and how do you feel it will affect how people will work in the future?


Intelligent Automation will touch every part of business and IT operations. This will be true for every enterprise. We are already embedding RPA-led automation into a variety of platforms and services such as testing, application management, infrastructure services, unified communications, etc. At the front end, we have conversational level automation to improve user experience and engagement; and at the back end, we have Automation Anywhere bots to deliver processes accuracy, speed, scale and productivity. Automation will be built into the DNA of our platforms, changing how computing services are consumed.


What are some of the biggest misconceptions about RPA and why do you think people think that?


Among the biggest misconceptions is that RPA has limited scope. In fact, it is a rapidly evolving technology. Add Intelligent Automation to your toolkit with a dash of creativity and the impact can be transformational. Enterprises can quickly operationalize cutting edge ideas. The problem is that most enterprises have a mundane approach to using automation. This has a negative effect: expectations from automation are high while the ROI it delivers is underwhelming. But we have begun to witness the underlying strengths of RPA. The technology has demonstrated a strong ability to build business resilience. Enterprises affected by COVID-19 have used it to build business capabilities—such as a new customer channel—practically overnight. I'd venture so far as to say that the insular thinking around RPA has been busted by COVID-19.


If you could, what are the bots that you would like to create to help you in your personal and work life?


Foremost, I'd create a bot that will deliver insights on market trends, industry performance and analysis of performance data around target areas of focus for us. This will save bandwidth of my team on manual data compilation and analysis, which can then be invested in insights and interventions.
The one bot I would personally love to have would be "myEAbot" – an executive assistant bot that would help me with my calendar, task and work organization. The bot would reside on my mobile phone and guide and navigate me through my day!
MEET MORE A-LISTERS
Global customers who exemplify exceptional leadership and vision in progressing the Intelligent Automation initiatives at their organizations
Mike Reynolds Business Technology Senior Manager Service Digitization
Intelligent Automation is definitely one of the stars of the "show." There's a good vibe in the industry as we...

Read more

Mike Reynolds Business Technology Senior Manager Service Digitization
Christian Jenny Digital Operations Leader at Honeywell
In the age of digitalization and AI driven businesses, automation is becoming the difference maker between the....


Read more


Christian Jenny Digital Operations Leader at Honeywell
Alexander Park Head of Smart Automation (RPA)
RPA bots has helped in various ways during the ongoing COVID-19 pandemic. It helped increase employee...

Read more


Alexander Park Head of Smart Automation (RPA)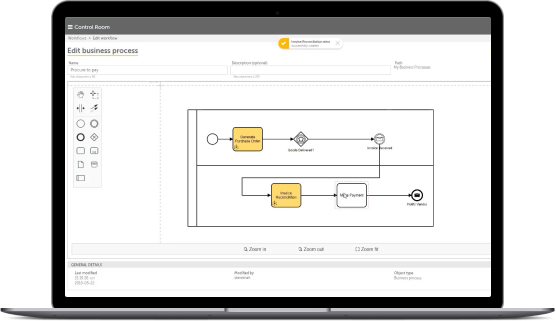 WHAT CAN RPA DO FOR YOU?
Get a personalized demo of the world's most-deployed RPA platform. Consult with our team of RPA experts on your specific automation needs. During your live demo, ask all your RPA software and intelligent automation questions and we can help you accelerate your RPA journey.