Partner Brief
Process Discovery and Signavio: A Complete Solution for Data-Driven Transformation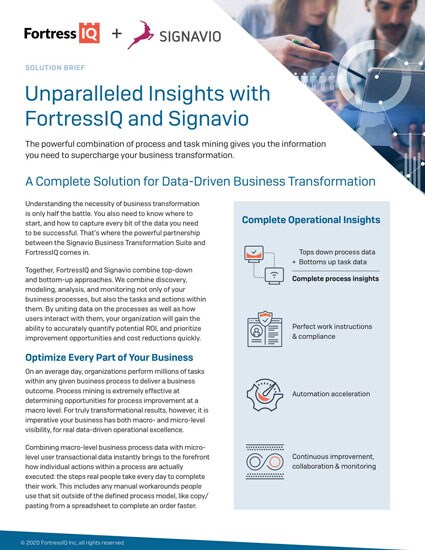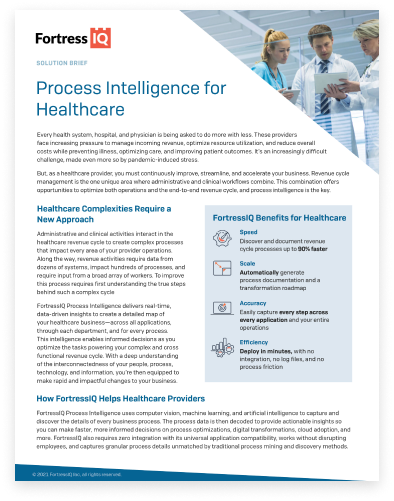 Understanding the necessity of business transformation is only half the battle. You also need to know where to start, and how to uncover data-driven insights in order to be successful. That's where the powerful partnership between the Signavio Business Transformation Suite and the FortressIQ Process Intelligence Platform comes in.
Enterprise benefits

Complete process insights

Perfect work instructions & compliance

Automation acceleration
Continuous improvement, collaboration & monitoring
Learn more about how FortressIQ kickstart digital transformation projects in weeks and at lasting scale, download the Solution Brief Now!