Blog
3 Ways Leaders Can Empower Women
March 9, 2020
6 Minute Read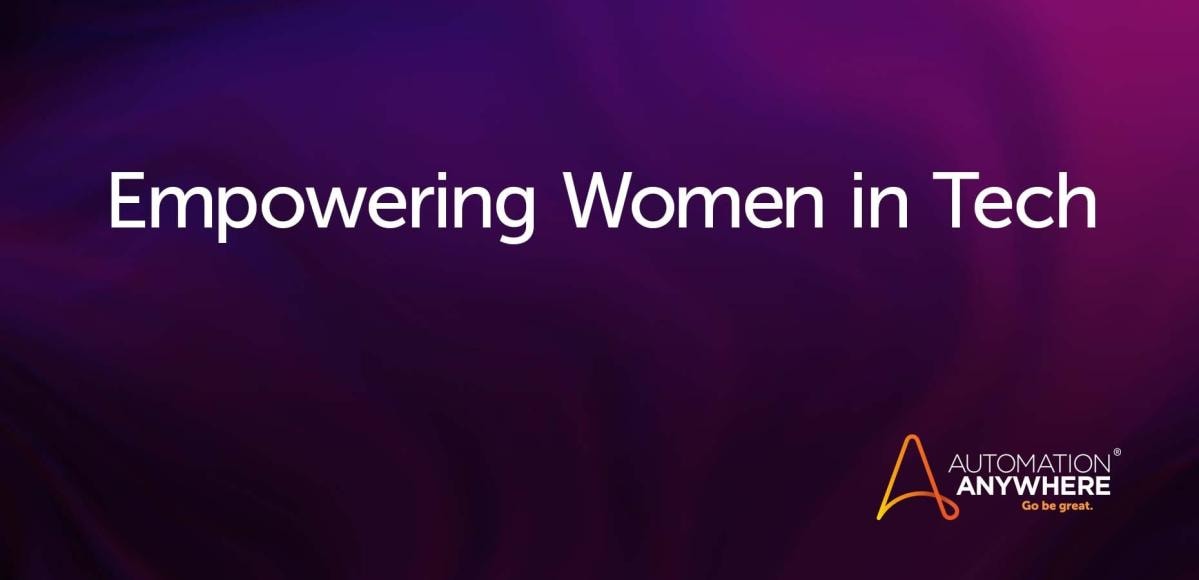 International Women's Day 2020 centered on the theme "I am Generation Equality: Realizing Women's Rights." But that mantra doesn't apply only to women. We're all part of this.
For decades, I've been involved in women's leadership and advocating for women equality, from Professional BusinessWomen of California (PBWC) to Hult Prize Accelerator to How Women Lead to Astia to MIT Sloan School of Management. It's how we live each day and our commitment to making a positive difference that matters.
Yes, we've made progress and, thanks to women such as Susan B. Anthony, Malala, and Ruth Bader Ginsburg, our lives are profoundly changed to allow women more equality and more choices for the work we do and the lives we lead.
Now, more than ever, our world is faced with significant challenges and opportunities. As Peter Diamandis and Steven Kotler asked in their book, "The Future Is Faster Than You Think," how are we going to manage the future as robotics, artificial intelligence (AI), digital biology, and blockchain collide? How will this fit and be addressed in our current state of humanity and climate change? How will you, as a leader, be challenged to deliver business value in the context of the high-tech and global changes?
The importance of vulnerability
As illustrated in the book, "The Athena Doctrine," John Gerzema and Michael D'Antonio's research shows the ideal modern leadership qualities are considered feminine: strength of character, candor, flexibility, humility, and balance — all of which require true integrity and confidence. To be both vulnerable and connected to others, you must be courageous.
Brene Brown talks about the power of vulnerability and courage to "enter the arena." Her belonging statements — be brave, serve the work, and take good care — are needed in society today more than ever before.
In business, trust is of utmost importance to high-performing organizations. A focus on those kinds of belonging statements, vulnerability, and courage can help facilitate that trust. Similarly, taking daily moments to realize women's rights and generation equality will go a long way toward encouraging that type of environment.
How can you recognize women's rights? Here are three considerations:
1. Make room for more women at the table
There isn't a scarcity of seats. "Credit Suisse Research Institute found that companies with one or more women board members had higher average ROI [return on investment] and better average growth than companies with male-only boards," according to a Forbes article.
How Women Lead Founder Julie Abrams champions woman-led businesses and ensuring women are on boards of directors. Her organization's credo states that we commit to "Be fierce advocates for each other. Say yes to connecting with each other. Reinforce her voice. Be unabashedly visible." In this way, we can create a virtuous cycle to up-level, support others, and make a positive impact.
2. Empower women in tech and tech for women
In technology, we're designing our future, from how we discover new medical therapies to how we order our food. AI and intelligent automation are becoming ubiquitous tools, and Digital Workers are augmenting our workforce.
Women profoundly impact the effectiveness of technology and greatly benefit from these innovations as well. But we must eliminate and constantly challenge unintentional bias.
Diversity matters in development. Girls Who Code and Women in Technology International (WITI) are helping to increase awareness of and take action to prevent unconsciously infusing beliefs and values about coding and development roles.
Technology is also enabling women worldwide to live healthier lives. The Bill & Melinda Gates Foundation empowers women and girls to take control over their lives with dozens of programs, from contraception to research discovery and tools programs.
Similarly, several innovative funds and social companies are creating mHealth apps that enable better women's health before and after pregnancy to support maternal health.
3. Be the leader you want to see in the world
Everyone is a leader in the moment and can make a difference in his or her sphere of influence. Being your best you is a leadership role. How you act, what you say, how curious you are, and the intention of your heart and mind all matter. It's not about being perfect but about leading a way forward for more gender equality.
Katherine Johnson, one of the NASA mathematicians portrayed in the movie "Hidden Figures," is an excellent example. She fought stereotypes and societal standards to ensure the successful moon landing of Apollo's Lunar Lander in 1969.
In their book, "What Works for Women at Work," Joan C. Williams, the preeminent expert on women and work, and her daughter, Rachel Dempsey, provide a guide to mastering strategies to address challenges and patterns that affect working women. Their research is summarized in 20 lessons that state how to manage the current situation while waiting for the biases and inequalities to change or actively changing them.
One key lesson is the value of networking to learn, grow, and lead — and how having a posse of support of both men and women matters. Are you part of a larger group and supported by a small cadre of people?
Entrepreneurship offers significant opportunities for women. Yet, less than 15% of female founders are funded, according to the Crunchbase Q3 2019 Diversity Report. And the number of women in the investment community is even lower.
Fiona Murray and colleagues at MIT Sloan School of Management challenge our system to enable female entrepreneurs and remove the bias. They note the words women use matter in securing a grant and pitching for investment. As an example of how this is being changed, RBS Chief Executive Officer Alison Rose announced her company is investing GBP 1 billion to fund female entrepreneurs in the UK.
In January this year, Neeti Mehta Shukla, Automation Anywhere senior vice president and co-founder, and I presented at CES Digital Health Summit on Digital Workers. She talked about the impact of Digital Workers on our future. She leads in both designing the future of automation and driving corporate social responsibility (CSR) with PeopleShores and other endeavors. The CSR initiative is about how we can use AI for good, as well as train people to build bots to automate repetitive processes.
How to do your part
As UN Women reported, "The year 2020 represents an unmissable opportunity to mobilize global action to achieve gender equality and human rights of all women and girls."
AI, robotics, and automation are creating a seismic shift in the way businesses and societies function — and are redefining the ways humans work. Women lead the way to ensure we bring the best of us into the future and remove the biases to validate gender equity.
It takes all of us to move the needle. Be active in speaking up and ensuring equality and reduction of bias, that more boards have women, that more women are promoted and recognized for their achievements, and that we advocate and mentor each other.
Today, and every day, do the things that build up to major movement forward. For those who are doing major work in this area, we celebrate you.
Ensure a future that benefits all.
About Catherine Calarco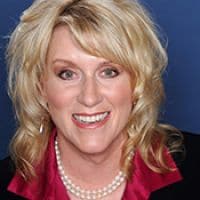 Catherine Calarco, vice president of innovation evangelism at Automation Anywhere, has more than 20 years of global leadership in life sciences, digital medicine, and technology. She's known for driving significant B2C/B2B revenue growth and developing innovative, award-winning digital health
Subscribe via Email
View All Posts
LinkedIn