Blog
The State of RPA as the Pandemic Comes and Goes
March 17, 2022
5 Minute Read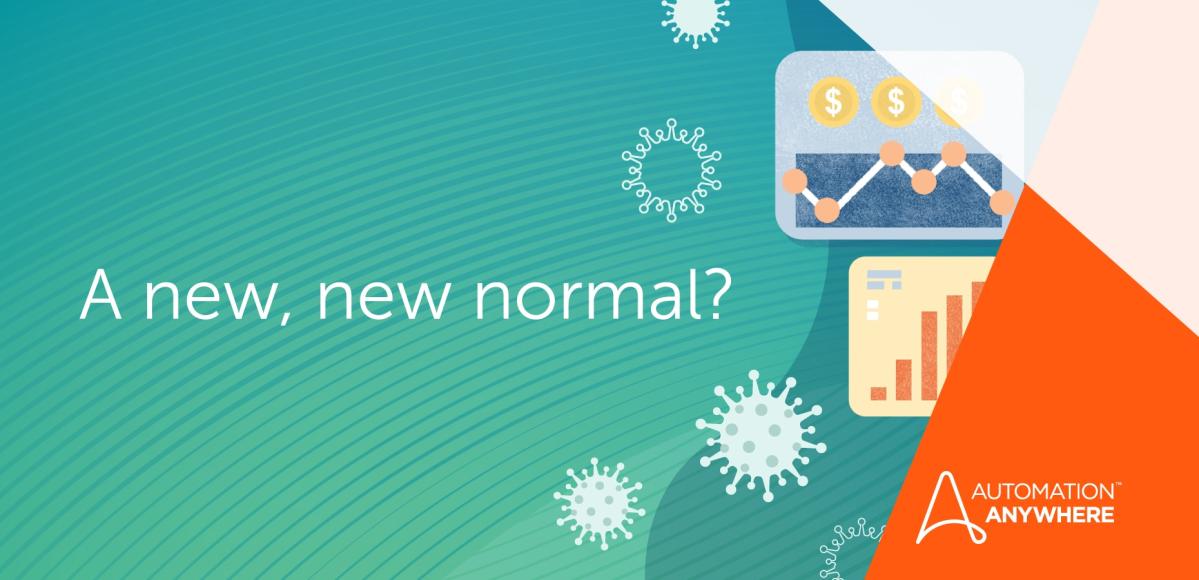 Approximately one year ago, a slew of articles ran in the consumer, business, and trade press, announcing the "new normal." The virus appeared to be wearing itself out, and the articles proclaimed that it was time to consider what lay ahead. As it turned out, that message was premature.
The pandemic dragged on, which brings us to the present. People are again wondering if the world is beginning to stabilize. The worst of the Omicron wave seems to have passed for most countries. So, barring another variant, we may be near a true "new, new" normal.
What does that "stabilization" mean for automation in general, and Robotic Process Automation (RPA) in particular?
As last year's articles summarized, the pandemic was an accelerator of RPA. While global economies may have suffered, RPA sales were up.
There were many reasons for that increase, but one of the biggest reasons was that most workers were sent home to work. Keeping businesses operational when no one was in the office was a dilemma best fixed by the cloud and RPA—to connect workers spread out across cities, counties, states, and even countries. Automating as much as possible to allow human workers to take on business-critical tasks was an easy decision.
According to analysts, this wouldn't continue. Things would even out, begin to slow down again as companies regained their footing and people came back to the office.
Wrong.
Twelve months later, the RPA market continues to grow exponentially and is expected to reach $13.4 billion in 2030. That represents a sevenfold increase from the $2 billion spent on the technology in 2021. And uses for RPA are expanding throughout all industries and business functions.

A new vision
Asked to consider what life will be like in 2025 in the wake of the outbreak of the global pandemic and other crises in 2020, approximately one thousand innovators, developers, business and policy leaders, researchers, and activists concluded that our relationship with technology will deepen as more and more of the population depends on digital connections for work, education, healthcare, business transactions, and social intercourse.
Different things require attention than those before COVID-19, notably steeply rising costs, complex supply-chain issues, and managing a workforce that is at the least permanently hybrid (with a combination of work-at-home and in-office employment). And whatever is happening, is happening fast—something likely to only accelerate rather than return to any semblance of the way things were.
That's because enterprises are increasingly concerned with five new challenges now that the pandemic finally seems to be receding:
Upskilling employees
Re-imagining the customer experience
Building resilience into supply chains
Supporting a new, mostly remote work environment  
Seeking enterprise-wide rather than piecemeal automation
Although these were issues before the pandemic, they've now risen to the forefront. And they have to be solved quickly. Businesses used to make their strategic technology plans in three- and five-year increments. Now, it's a matter of days or weeks before new tech investments need to start delivering value.

Other RPA trends that will be essential parts of the new, new normal, too
In the past, integrating RPA with artificial intelligence (AI) was seen as being a rather edgy strategy; however, in 2022, it is an expected aspect of the enterprise tech scenario. Intelligent automation, combining RPA and AI, is taking over the market across all industries. In early 2022, approximately 90% of C-level executives reported that some level of intelligent automation already existed within their organizations. Adoption of intelligent RPA is expected to reach $35B by 2023.
Additionally, organizations said in a recent Deloitte report that they expected intelligent automation to help them improve productivity and cut costs, eliminate errors, and deliver an improved customer experience—and that intelligent RPA has already exceeded their expectations by as much as 26%.
Ease of use will also be a key differentiator for RPA vendors in 2022 and beyond. Virtually all vendors claim that ordinary business users can pick up and use their RPA tools with no training. Some are delivering on those claims with low-code/no-code tools that can be used by citizen developers. In the new, new normal, the RPA providers that deliver the easiest access to RPA functionality will win.
In terms of easy access, businesses are turning to vendors that offer RPA-as-a-service. This is to reduce costs and get infrastructure management issues off their shoulders. Such vendors deliver RPA without their customers needing to procure or maintain RPA software or infrastructure. Not only does this get RPA initiatives up and running much faster, but it saves capital and operational expenses.
Finally, in the new, new normal, RPA is being integrated into just about every digital technology used in enterprises today. RPA can be found helping chatbots extract meaning from human speech or text and automate customer service end to end. It can also aid digital virtual personal assistants by fetching data and jumpstarting workflows without human intervention. It can help automate security processes. And RPA functionality is popping up in a broad array of other digital products.

The new, new normal: constant change
COVID-19 massively disrupted businesses around the world. Business models are being re-imagined as new services, products, and technologies are developed. And after two tumultuous years, there's no sign of the chaos slowing down.
The uncertainties of 2020 and 2021 will stay with us in the new, new normal, which will be characterized by constant change. Prepare for what's coming. Automation Anywhere, with our cloud-native intelligent automation platform Automation 360™, can help.
See What Automation 360 Can Do for You.
About Automation Anywhere Staff