Blog
Retaining Employees with the Help of Automation
March 11, 2022
5 Minute Read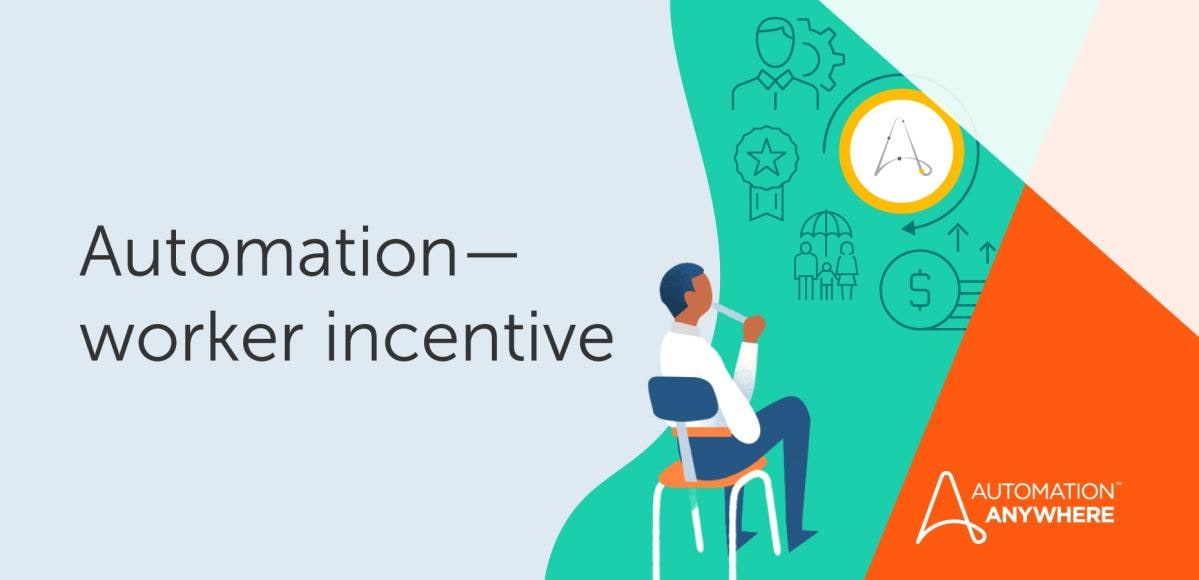 As the effects of the pandemic appear to be waning, most businesses (63%) say retaining employees is more difficult than hiring them, according to new research. And many (81%) say that employee turnover is a "costly problem."
It's the Great Resignation, which is in full swing two years after the first lockdowns were announced. More than 4.3 million workers quit their jobs in December 2021, according to the Labor Department's latest Job Openings and Labor Turnover report, ending a record-breaking year when more than 47 million people voluntarily left their jobs.
What's happening? Workers are voting with their feet. They want more flexible work hours, continued availability of remote work, higher wages, and better treatment. And it looks like they have a good chance of getting those things with the help of intelligent automation combining Robotic Process Automation (RPA) and artificial intelligence (AI).

Employee experience takes the driver's seat
Almost half (42%) of businesses admitted that actions they took to survive the pandemic—reducing hours and salaries, laying off workers, among others—had a negative impact on the employee experience and caused a 35% decline in employee productivity.
Recognizing that they have work to do,  92% of businesses say they will be prioritizing improvements to employee experience over the next three years. This figure is up from 52% since before the pandemic. But right now, those are visions, not reality, as nearly eight in 10 businesses (79%) report they have not yet reached their employee experience objectives.  
Employee experience is defined as the aggregation of all the touchpoints that matter between an employee and an employer. It includes company culture, compensation, benefits, the flexibility (or not) of the working conditions, and, especially these days, work/life balance.
Businesses know that employee experience drives engagement (81%) and employee wellbeing (80%) as well as productivity (79%) and overall business performance (78%). A good employee experience is thus good for workers and the business.

Creating an un-leavable workplace
When considering how to create a workforce that people would stay at, you might think pay would come out on top. Not always. Compensation is important but not among the top four characteristics that make a workplace desirable. Instead, a recent global study found that post-pandemic, employees said that work/life balance (50%), being part of a team (41%), having the right tools for the job (38%), and being listened to (36%) were the most critical factors to have a good employee experience.
Here are six things you can do right away. And intelligent automation has a role to play in each one of them.
 
Let them work where they want
Now that the pandemic seems to be ebbing, many businesses are trying to lure their employees back to the office. It's mostly not happening. As a result, many businesses are opting for "hybrid" workspaces where employees can come and go. The point is to give employees the option. Rigid employers are going to have trouble finding the workers they need. Almost half (48%) of employees say working remotely has made them feel happier about work. Employers are going to have to respect that.
Now that intelligent automation is available in the cloud as RPA-as-a-service, you can deploy your bots anywhere, and your employees can have their work lives made easier no matter where they are working.
 
Offer work-life balance
One of the biggest problems with the pandemic was the layoffs, and the workers who were left had to work twice as hard. But increased productivity doesn't mean to work harder. By automating as much of the work as possible using intelligent automation, businesses can offer a better life balance to their employees.
 
Get rid of the repetitive and joyless tasks
The repetitive manual labor that too many employees are stuck with must go. It wears down employee engagement and morale—and increases turnover. There's no better way to alleviate the pain than by creating an intelligent automation software robot (bot) to help out. Bots can take all the repetitive and joyless tasks out of employees' workdays, leaving them free to pursue work that is of higher value to the organization—and much more interesting and engaging to them.
 
Give them the tools they need to do their jobs
This is a biggie. Nothing is worse than being in a position where you don't have the right aids—whether physical or digital—to do your job well. And who wants to do a poor job? By providing a low-code/no-code intelligent automation platform and tools, businesses can empower their workers to make their own tools—in fact, their own virtual assistants—to help them be more productive and efficient. They can become citizen developers.
 
Provide a path to move ahead in their careers
The jobs surrounding the automation ecosystem are exploding. Businesses need RPA developers, RPA analysts, automation workflow specialists…the list goes on and on. What's more, lots of free training exists to get up to speed on the latest technologies and even to earn a certification in RPA. You can upskill and reskill your employees to win in the new, data- and digital-first marketplace while keeping your employees engaged and happy.
 
Encourage teamwork and collaboration
Encouraging a citizen developer program can do a lot to develop community and comradery. Citizen developers can help each other, swap notes, trade bots, and otherwise enrich their working lives. And the more engaged an employee, the more satisfied an employee is.
 
The employee experience payoff is real—and intelligent automation helps
A full 92% of organizations make enhancing the employee experience a top priority for post-pandemic success. But only 30% have an employee experience strategy that aligns with their business strategy, and only 9% have an employee experience strategy that's integrated with the business strategy.
But people in the latter group are more likely to report 2.7 times higher productivity than their peers, and 90% report lower annual turnover than similar companies.
So, treating your employees well—in the right ways—can make a big difference to your bottom line. And intelligent automation can help significantly in your employee experience strategy.
Put Intelligent Automation to Work for Your Workers.
About Nancy Hauge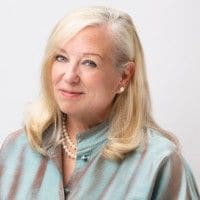 Nancy Hauge is the chief people experience officer at Automation Anywhere. She is a recipient of the "Stevie Awards" for women in high tech and was named by the Silicon Valley Business Journal as one of the "100 Women of Influence" in Silicon Valley.
Subscribe via Email
View All Posts
LinkedIn