Blog
Build Your Wellness Program with Intelligent Automation
June 10, 2022
5 Minute Read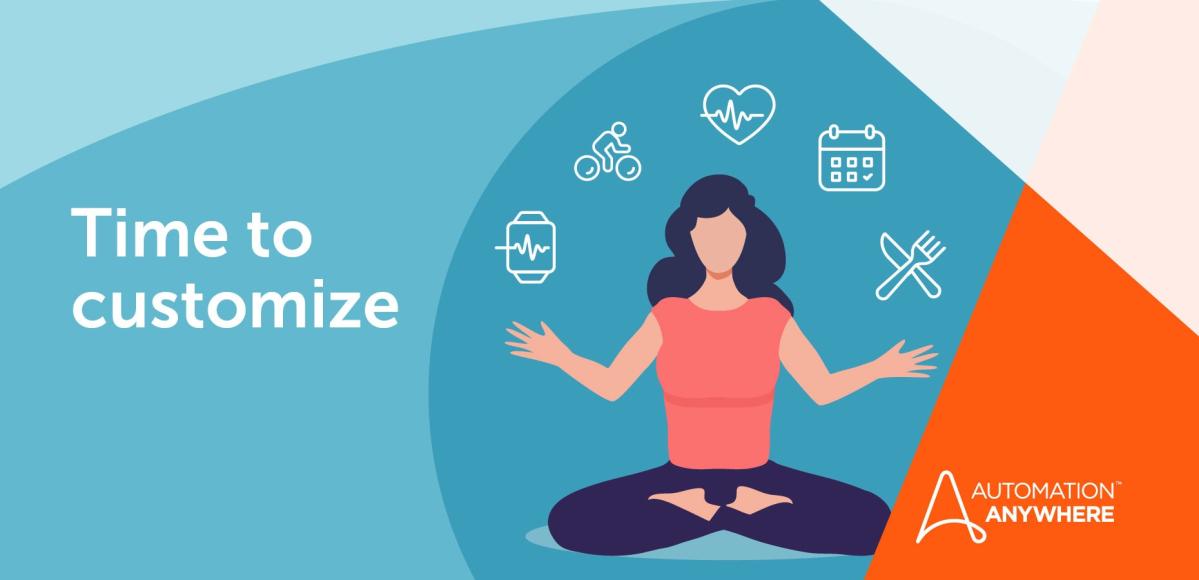 Few things have increased interest in employee wellness programs more than COVID-19. On the one hand, the pandemic has raised stress levels and burnout to new heights. According to a MetLife survey, 72% of employers say "stress and/or burnout are a challenge/concern for their organization."
On the other hand, the pandemic has led to a rise in video conferencing for remote workers, which has provided a new opportunity for employers and employees to know each other better and benefit from the experience. Those benefits have included developing wellness programs for employees to handle stress/burnout and customizing those programs for individuals. That's what this article is about and how automation can help.
 
One group, no more
Up until the pandemic, many companies looked at employees as being in one category, one homogenous group: employees, not individuals with unique challenges, stresses, backgrounds, goals, etc. Especially in the industrial age, employees were perceived as mere cogs in the capital equipment investment, an asset classification.
They arrived on-site, at the employer's environment, and were expected to conform as a group to the policies, strategy, schedules, and "best practice" work patterns set by the employer. The one-group perception also applied to benefits—a one-size-fits-all, one-size-determined-by-the-employer collection of programs. Any information gathered about employees to help decide which benefits to offer was often spotty and processed manually, which didn't always accurately represent employee needs. The task could also be time-consuming and prone to errors.
 
Then came the pandemic
When COVID-19 hit, employees started working from home, and the "individual" emerged. The employees settled into their own schedules and work patterns and dealt with new individual stresses. They each faced the shadow of the pandemic in their own way and the challenges of maintaining a balance when confronted with everyday work and home activities intruding on each other. And that situation quickly became apparent to all when physical meetings in the office were replaced by video conferencing into the home office or dining room or third bedroom or garage. Employers were provided with an intimate view of their employees' lives.
I remember one of our employees giving a presentation over Zoom. He had blurred out his home background. But in the middle of his presentation, two hands holding a baby popped through the blur and handed the baby to the man. For the rest of the Zoom session, there were two presenters—one talking and the other cooing.
 
A new focus
As a result of the pandemic and remote working, employers are now faced with the reality of considering individual—not just group—lives and needs. They must offer those individuals more choices to meet the employees' unique requirements to help them stay happy, productive, and an employee. As we all know, the pandemic also brought on the Great Resignation in which unhappy employees have become new employees at other companies.
As one industry website puts it, the insight gained by entering into employees' world is "driving the focus on employee wellness much more holistically than ever before. Not focusing on wellness today can damage a business. As the website continues, "Organizations cannot be successful if their people are burnt out and unproductive. The workforce is the fuel for a modern-day business's viability in a competitive market."

The rise of wellness
The type and popularity of wellness programs, not including medical, have changed over the years. At first, they focused mainly on group physical fitness activities. For example, in 1879, Pullman Company created an athletic association for employees. Henry Ford was responsible for introducing a "life balance" wellness benefit, now known as the 40-hour workweek. Since that time, wellness programs with a variety of benefits, such as physical fitness, nutrition, weight loss, and smoking cessation, have appeared here and there in companies and industries.
As mentioned earlier, when the pandemic hit, corporate interest in wellness grew, including more and expanded programs such as stress-reduction activities: paid time off, relaxation classes, and more. According to a survey conducted by the Kaiser Family Foundation, in 2020, 81% of companies with more than 200 employees offered some type of workplace wellness program, up from 70% in 2008.
 
Creating customized wellness
The success of any wellness program depends on how well it meets employees' expectations and needs at any given time. And given today, the question is, "How are those programs doing?" With the Great Resignation still in full force and given the opening statistic in this article (72% of employers say "stress and/or burnout are a challenge/concern for their organization."), effective wellness programs should be a top corporate priority.
One way for organizations to help improve the odds of success and happier employees today and in the future is by offering a custom-configured wellness program. In other words, offer a menu of wellness benefits and let each employee create a custom plan to meet the employee's individual needs.
 
What to put on the menu
Start with research. Gather information from your employees about what they're facing and looking for. And that's where intelligent automation comes in.
Intelligent automation can help you quickly and easily gather, sort, analyze, and update the information to know what matters to your people today and down the road. The technology also frees your human resources staff from everyday administrative tasks so that they can focus more on individuals and their needs.
Using intelligent automation at Automation Anywhere, we continue to evolve our menu. For example, based on recent employee feedback, we've increased our support for parental leave, in vitro fertilization, and bereavement, to name a few areas.
Discover how we can help you put automation to work to improve the well-being of your employees and organization.
About Nancy Hauge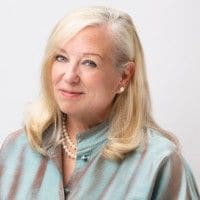 Nancy Hauge is the chief people experience officer at Automation Anywhere. She is a recipient of the "Stevie Awards" for women in high tech and was named by the Silicon Valley Business Journal as one of the "100 Women of Influence" in Silicon Valley.
Subscribe via Email
View All Posts
LinkedIn