Blog
How to navigate back to work–and can bots help?
September 3, 2021
4 Minute Read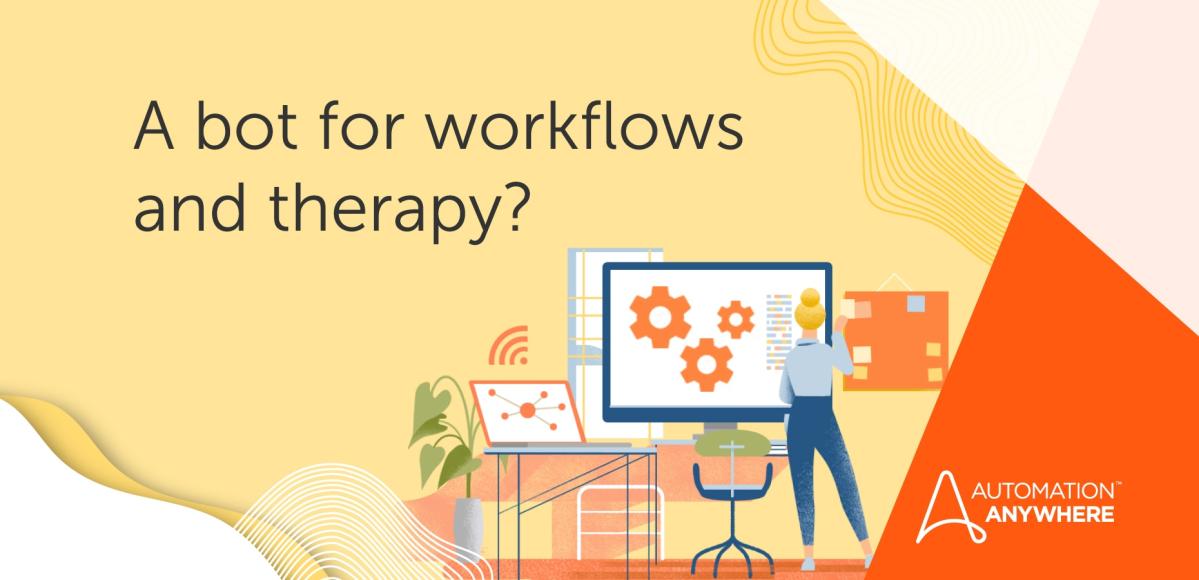 While some workers can't wait to return to the office, others are not so enthusiastic. And some are downright worried. Why?
It's been a year and a half of working away from colleagues and a structured environment. Some workers wonder if they can easily transition back to the in-person, more scheduled office culture and processes. Intelligent automation can help.
 
The pandemic has changed work
When the pandemic hit, employees who never worked from home found themselves adjusting to home life on the job. In a study conducted by Pew Research, only one in five participants said they worked from home all or most of the time before the pandemic. That number increased to 71% of participants during the pandemic. And more than half said, "given a choice, they would want to keep working from home even after the pandemic." Other studies have yielded similar results.
The reasons for not wanting to return vary, including enjoying a better work/life balance and not having to commute when working from home. But there are also the psychological factors.
 
What has happened to our social skills?
According to Kalina Michalska, assistant professor of psychology at the University of California, Riverside, "We may have become more used to interacting with fewer people and turning inwards so that a return to meetings, classes, and in-person social events can be overwhelming initially and lead to greater anxiety, particularly as we have not been fully exercising our social skills for over a year."
Having to adjust to working on site again, employees may be initially distracted by the activity, noises, and regiment of the office, affecting their productivity and attitude. "We should view this as an opportunity to be more empathic and compassionate as we collectively struggle to physically re-enter social life," says Michalska.
Kate Sweeny, professor of psychology at the University of California, Riverside, offers ways to manage anxiety and help employees adjust faster. "First, it helps to plan ahead to gain a sense of control over the uncertain future…Second, you can look for the good in returning to work to boost hope and optimism and quiet worry and anxiety. Are there coworkers you've missed? Old routines that will be a welcome relief?"

So, how does intelligent automation fit in?
As mentioned before in our blog, intelligent automation, combining Robotic Process Automation (RPA) and artificial intelligence (AI), can automate workflows, accelerating and streamlining repetitive tasks and freeing up employees for higher-value work. When it comes to returning to the office, "higher-value work" can include adjusting to the environment, regaining social skills, and connecting with colleagues. Intelligent automation can take some of the burdens off employees with workflows to help ease the transition and continue to help employees get time back to be more innovative and productive.

Helping with employee well-being
Imagine another benefit of intelligent automation for the transition: an intelligent software bot as a therapist. Is that benefit in demand? Yes, according to a recent survey  from Workplace Intelligence and Oracle, "82% of people believe robots can support their mental health better than humans." The organization surveyed 12,000 workers from around the globe. Other findings:
"Only 18 percent of people would prefer humans over robots to support their mental health as they believe robots provide a judgement-free zone (34 percent), an unbiased outlet to share problems (30 percent), and quick answers to health-related questions (29 percent).
68 percent of people would prefer to talk to a robot over their manager about stress and anxiety at work and 80 percent of people are open to having a robot as a therapist or counselor."
And there's good news for those workers and others. A variety of therapist bots are available on the market.
 
What about a Dr. Automation Anywhere Bot?
It's possible. With our low-code/no-code platform and easy-to-use tools, creating bots for a wide variety of applications can be a snap even for non-technical users.
Ease the Transition Back to the Office.
About Catherine Calarco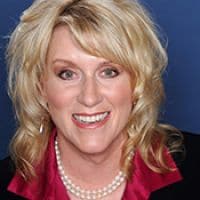 Catherine Calarco, vice president of innovation evangelism at Automation Anywhere, has more than 20 years of global leadership in life sciences, digital medicine, and technology. She's known for driving significant B2C/B2B revenue growth and developing innovative, award-winning digital health
Subscribe via Email
View All Posts
LinkedIn