Blog
Helping Academic Institutions Get Smarter on Cost-Efficiency
June 11, 2021
5 Minute Read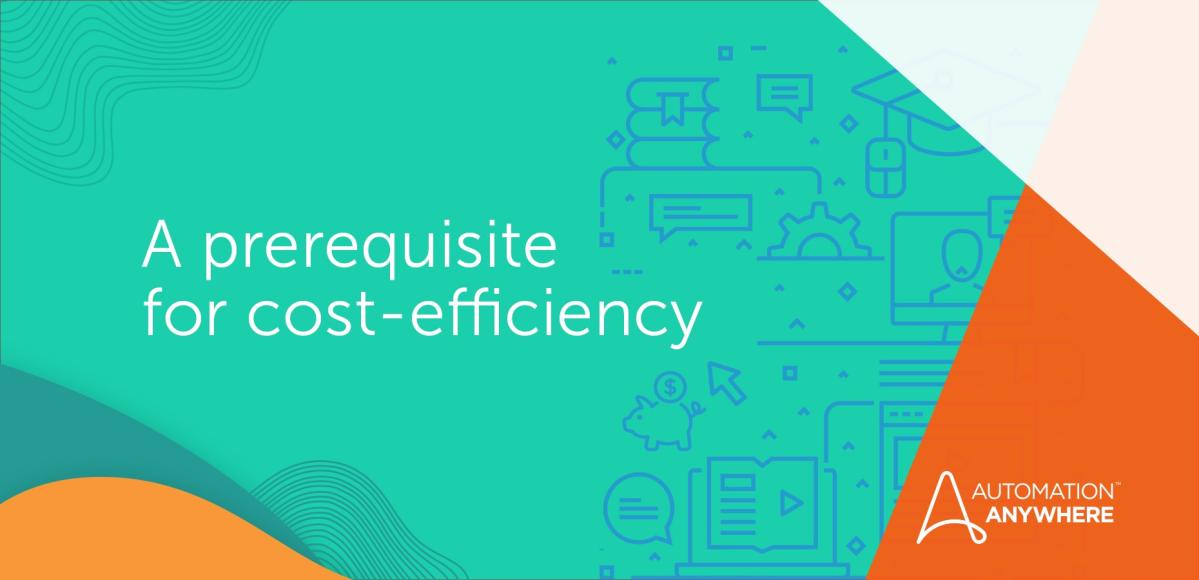 Even the loftiest institution must think about its bottom line to operate and stay competitive. And that line can be affected by many things, including inefficient administrative processes.
The average institution must deal with a flood of paperwork in the business of providing education. That's true across functions, from HR and accounts payable and receivable to financial aid to admissions, student services, and even grading. To help them receive high marks for cost-efficiency, academic institutions throughout the world are adopting intelligent automation for back-office and student-facing processes that have been traditionally managed by humans. Intelligent automation combines Robotic Process Automation (RPA) and artificial intelligence (AI).
In general, intelligent automation software bots can help accelerate and streamline processes and reduce errors, resulting in time- and cost-savings, faster response, enhanced productivity, and a better experience for staff, faculty, and students. Following is a sampling of the ways and places where intelligent automation can help an academic institution meet the manual processing challenge.

Back-office business
As with any business, academic institutions must focus on what it takes to run the operation, including hiring employees and paying for products and services. Enter intelligent automation.
For HR
Software bots can improve staff and faculty hiring and onboarding processes for a seamless experience. They can automate tasks, including gathering and inputting candidate information, checking references, provisioning new employees, scheduling orientation, and dealing with HR-related compliance and reporting.
For finance and accounting
Software bots can automate accounts payable and receivable tasks such as setting up new vendor accounts, creating purchase orders, issuing invoices and process payments, capturing and extracting invoice data, and authorizing payments. They can do that and more—lowering processing costs and time and increasing accuracy.

Financial aid
Bringing together back-office business and student-facing functions, financial aid involves managing numerous time-consuming tasks if handled manually, including processing applications and checking eligibility. They can be handled quickly, easily, automatically with intelligent automation.

Student-facing functions
Admissions
The paperwork associated with admission goes on and on and on: applications, assessment documents, eligibility checks, candidate lists, acceptance lists... Now figure the number of applicants to the average university: thousands. And the challenge of choosing the few to attend: Daunting. Intelligent automation can make the experience better, faster.
Student life
What falls under student life? A wide variety of activities, including setting up and/or managing dorm rooms, dining services, class schedules/course registration, classrooms, sports and arts programs, student internships and job applications, and even student travel, depending on the institution. Yes, all with lots of paperwork—all candidates for intelligent automation.
Automation in the form of chatbots can also help with answering student, staff, faculty, visitor, and parent questions about a wide range of topics, including sports events and arts performances, course information, and the university in general.

A faculty benefit—taking the work out of recording grades
Faculty can spend lots of time managing student assessment results, especially with large classes. Automating the record-keeping allows the focus to remain on teaching and research and less on administrative tasks.
And there are other areas where intelligent automation can improve academic work and life—and an institution's bottom line.

Making an institution more secure
Cyberattacks against academic institutions continue to increase. Not only are cyber attackers interested in stealing valuable research and sensitive information, including student and faculty financial data that they can sell, but also demanding a ransom by locking up the institution's network or by threatening to share the institution's data on the dark web. And there's no guarantee that they won't still share the information after receiving extortion money.
Software bots can boost security. They can provide 24/7 automatic monitoring to detect security gaps and threats and generate alerts for immediate resolution. They can be employed for the automatic rollout of security upgrades and patches, eliminating delays that can open the door to costly vulnerabilities.

Giving IT a break
Qualified IT professionals are in short supply across industries, including education. Students, faculty, and staff often need help setting up and running their devices and working with an academic institution's network. Intelligent automation can be employed to address those routine tasks and more without IT involvement.
For example, self-service portals can be established for users to reset their passwords and unlock their accounts. They won't have to wait for IT assistance. And IT will get back valuable time to be productive with other work. Bots can also be used for rebooting computers, monitoring and addressing shut-downs and alerts, and provisioning. What's more, the bots can be easily managed by IT using a digital assistant that makes it possible to handle all bot activity through a single computer screen.

An example from Down Under
A university in Australia has employed intelligent automation to manage 22 processes for student admissions, faculty administration, and supplier tracking. The student admissions function represents a significant portion of the paperwork for those three functions.
Before, staff had to work their way through student applications and attachments, pulling out information and putting that information into spreadsheets for assessment. The manual process challenged the university's ability to deliver acceptance notifications in a timely manner. It also opened the door for processing errors. Software bots now automate the entry of all data and attachments for new admission applications.
Automating the administrative processes has saved the university 10,000 hours of manual labor each year and freed staff and faculty to focus on higher-value work.
If you're looking for a smart solution to improve the cost-efficiency of your organization, we offer a course of action.
About Catherine Calarco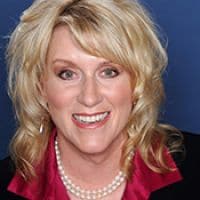 Catherine Calarco, vice president of innovation evangelism at Automation Anywhere, has more than 20 years of global leadership in life sciences, digital medicine, and technology. She's known for driving significant B2C/B2B revenue growth and developing innovative, award-winning digital health
Subscribe via Email
View All Posts
LinkedIn