Blog
Cloud-Native RPA Takes Off to Fuel Pandemic Recovery
July 23, 2021
5 Minute Read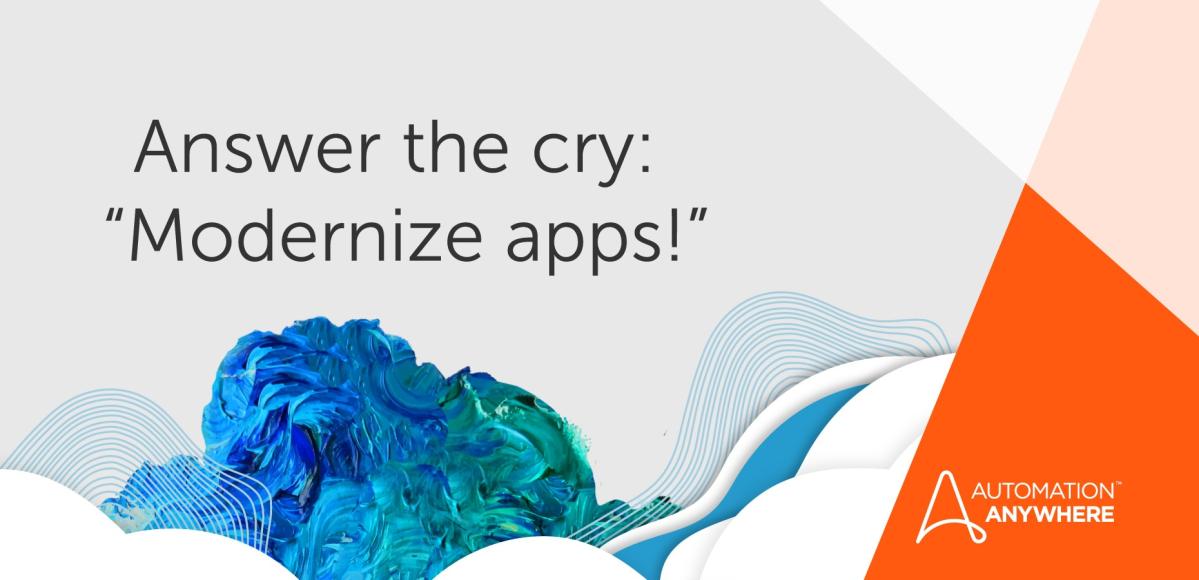 More than a year and a half after the pandemic began, three powerful trends are pushing cloud-native Robotic Process Automation (RPA) to the forefront of automation industry trends.
First, the acceleration of RPA adoption continues. Research and Markets found that the RPA market was valued at more than $2 billion in 2020 and will have a very respectable compound annual growth rate (CAGR) of 31.5% between 2021 to 2026. The growth of RPA has been trending upward for some time and was just hurried by the pandemic, as intelligent automation eliminates repetitive, manual work, improving the productivity and overall experience of employees stressed with adapting to a new way of working.
Second, the overall shift to the cloud has also accelerated during this time. Enterprises continue to embrace multi-cloud and hybrid cloud strategies and are increasing the investments they make in the cloud across the board, according to the Flexera 2021 State of the Cloud Report, which identified a higher-than-expected adoption of cloud due to the pandemic. Cloud-enabled businesses support distributed workforces and avoid heavy capital investments—two essential factors for ongoing success in the last year when many organizations were having cash-flow challenges.
Finally, driven by the need for flexibility and agility that the pandemic engendered, application modernization is now a core area of focus in organizations' digital transformation journey. A recent survey found that 75.2% of enterprises already host most of their applications in the cloud. And more than six in 10 (60.9%) of businesses are modernizing their legacy applications as well as building new ones to be cloud-native: 60.9% are already using microservices in production, and 59.2% run most of their new applications in containers like Kubernetes. Application modernization gives businesses the agility to adapt to whatever happens next.  

As recovery pushes forward, a convergence
With these three megatrends coming together, it is natural that RPA, as it continues to make inroads into the enterprise world, will naturally migrate to the cloud—and not just as a "cloud-washed" or "cloud-friendly" application, but as a true, modern, cloud-native one.
Maureen Fleming, IDC's program vice president, Worldwide Intelligent Process Automation Market Research and Advisory Service, said about this convergence: "Whether enterprises adopt RPA as a cloud service or purchase software and deploy on public cloud infrastructure, trends in 2020 favored cloud adoption, and we expect that trend to continue over the next several years."
Automation Anywhere data shows that nearly two-thirds of its new customers chose its cloud-native RPA offering in the last year. Indeed, IDC found that more than half (54%) of all cloud-based RPA deployments are from Automation Anywhere, more than the RPA cloud implementations of all other RPA vendors combined.
Unlike other RPA cloud offerings, Automation 360tm was architected from the ground up to be cloud-native and web-based, with a multi-tenant and microservices architecture. This enables businesses to scale faster and to eliminate costly capital investments, or not worry about maintenance and upgrades. Recent competitive studies performed by Automation Anywhere show that Automation 360 can automate processes three times faster and at one-fifth the cost of on-premises solutions that are simply hosted in the cloud.

An innovation deluge with payoffs to come
Although 2020 was admittedly tough for many businesses, it turns out that the investments they made in technologies such as cloud, app modernization, and RPA have established a strong foundation on which to build tremendous economic momentum in the coming years.
According to McKinsey, despite the uncertainty and stress, businesses that were "bold and innovative" in response to the pandemic are very well positioned today—with the potential of doubling productivity through 2024. In particular, said McKinsey, automation appears to have accelerated these productivity gains.
More than half of enterprises surveyed in December 2020 said they had increased investment in new technologies, digitizing many business processes 20 to 25 times faster than they had previously thought possible, one McKinsey survey found.

Why modernizing applications became a priority
"Modernize apps!" became a battle cry for many businesses as they found their legacy systems were too rigid to adapt to the rapidly changing market and economic dynamics that occurred with COVID-19. Results from IDC's Industry CloudPath Survey of more than 5,000 businesses indicate that almost half have already deployed or plan to deploy enterprise business applications in the cloud. According to another IDC publication, "Businesses must be prepared to run high-value processes in the cloud in order to reach levels of agility and scalability necessary to successfully compete in digital economies."
 Another survey found more than three-fourths (77%) of enterprises are currently modernizing both internal and customer-facing applications.
But here is where we need to clarify terms: What is "cloud-native"? It means that an entire application, top to bottom of the stack, takes full advantage of the cloud. RPA vendors have traditionally built their applications for on-premises deployments. But seeing the demand for cloud, most have simply taken this on-premise software and hosted it in the cloud. Deploying this kind of "cloud-washed" RPA application means you retain all the hassle and expense of building and maintaining traditional software and infrastructure.

A silver lining to the pandemic cloud?
There may well be a silver lining to the disaster that was 2020. And that is, many businesses took on the challenge and did what they needed to do to survive: invest in digital technology. Agility and flexibility and a robust mindset are now fundamental ingredients for business success. In particular, accelerating automation, moving to the cloud, and modernizing apps proved to be a winning strategy as we head into the second half of 2021. With this trifecta, we get cloud-native RPA, and its ability to eliminate manual processes, increase productivity, scale as needed, and reduce the need for maintaining infrastructure.
See What Automation 360 Can Do for Business.
About Saba Mirza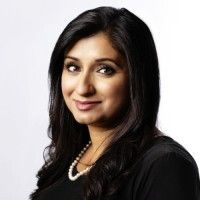 Saba Mirza is the head of product marketing for the Automation Anywhere Enterprise platform, including Enterprise A2019 cloud-native RPA platform, analytics, and security.
Subscribe via Email
View All Posts
LinkedIn