Blog
Less Tricks, More Treats with the Automation Success Platform
October 31, 2022
2 Minute Read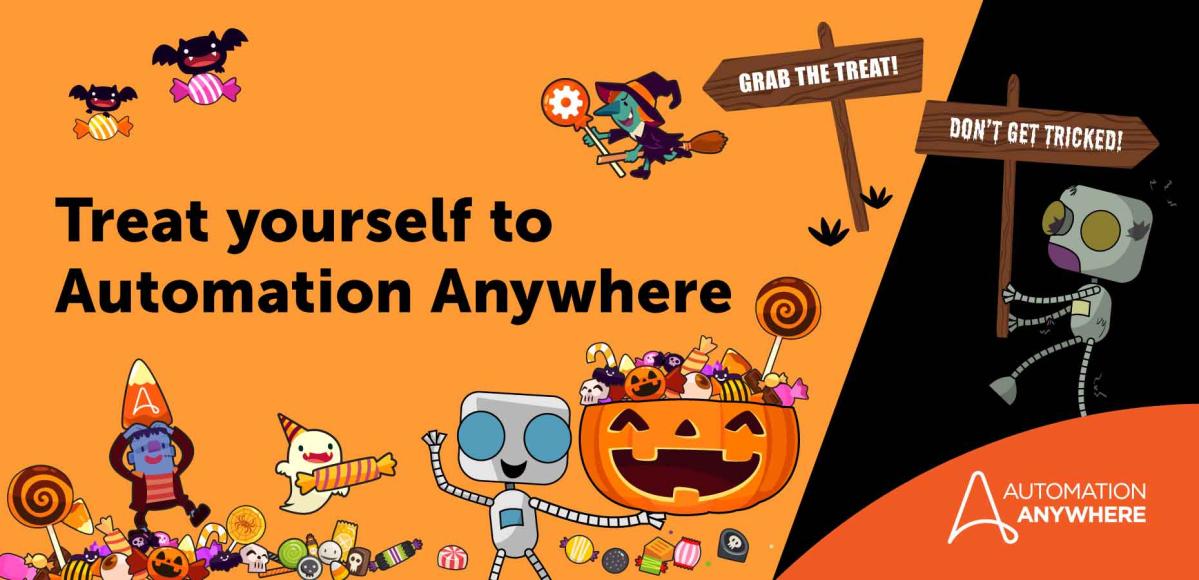 Automation is expected to add an estimated $15 trillion better-than-chocolate benefits to the global economy by 2030, according to Gartner. That's a huge haul of Halloween candy!
What's really scary is that Deloitte says only a phantom-like 13% of companies have been able to scale their automation efforts. Imagine only trick-or-treating at just 13% of your neighborhood's homes. You're leaving a lot of delicious candy on the table.
But, when you do walk up to a scary house, choosing your candy during trick-or-treating takes the same strategic effort as choosing the best automation platform. If you make strategic choices, there will be more goodness in your goodie bag. It's Kit Kats versus candy corn, circus peanuts versus Reese's peanut butter cups.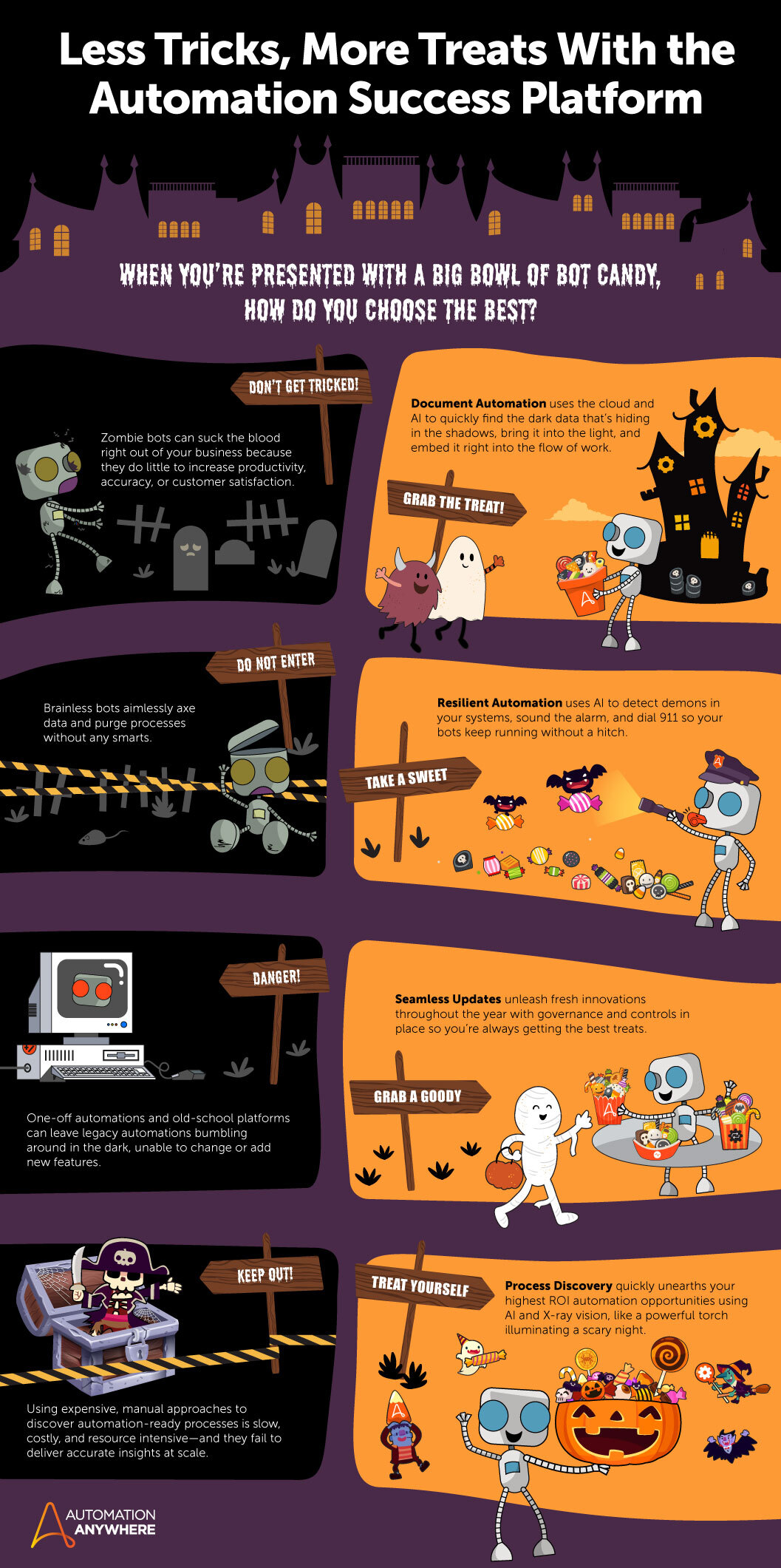 Instead of making a mad grab into a bucket of unknown booty, use the Automation Success Platform to ensure a bag full of sweet treats by building a force of smart Digital Workers that labor behind the scenes to make work less of a nightmare and more of a dream. Your mob of trick-or-treating colleagues can then engage with Digital Workers across their favorite apps to get work done easier and faster.
It's not too late to look past the tricks. Get the Automation Success Platform and pour out a mountain of sweet treats for your enterprise!
About Automation Anywhere Staff