Blog
Importance of RPA Metrics
June 17, 2019
4 Minute Read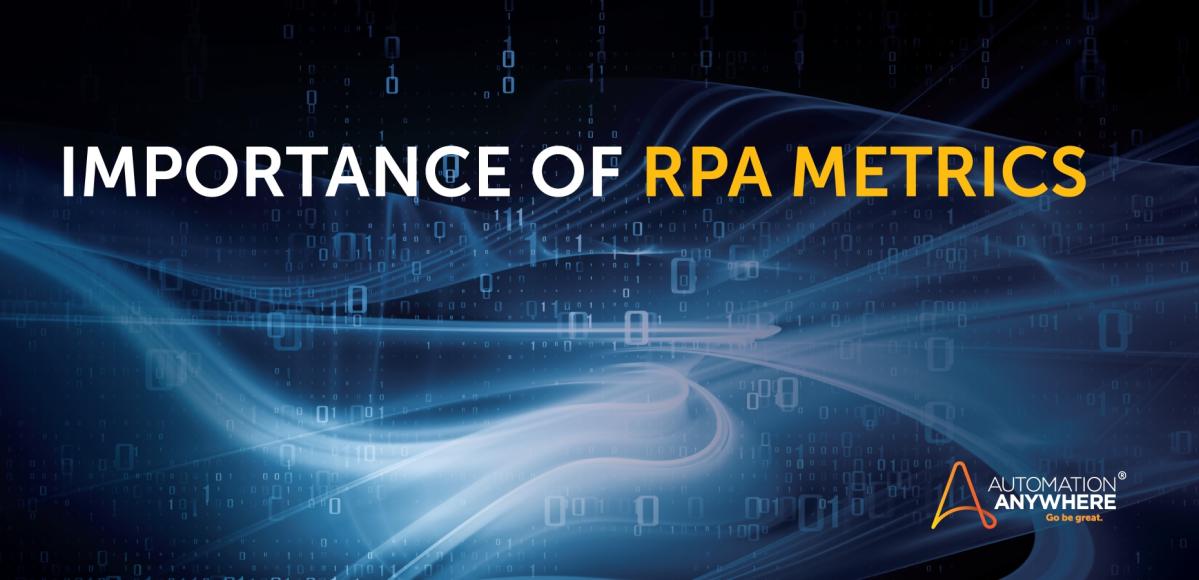 Over the past couple of years, labor costs have become more important to an enterprise's operations while operations teams have been pressured to accelerate cycle times. At the same time, Robotic Process Automation (RPA) vendors have provided a mechanism for automating tasks. The marriage between need and technology that's specifically targeted to meet that need has sparked a wave of interest in automation around the world.
Regionally, the reason for the interest in labor automation varies, but it has a couple of impacts:
The first is the link between task automation and an understanding that doing this well can result in a measurable positive return to the business.
The second is the drive to become excellent at automation, with task automation becoming a central area of focus. That's spawned efforts to establish RPA centers of excellence(CoEs) with the expectation that a dollar invested in the CoE will deliver multiple dollars in benefits.
While it's common to embed reporting and business analytics into applications, measuring the actual business value of technology investments is by no means pervasive. So, why is there a need to measure the business benefits of RPA?
There is no reason to automate if the automation isn't directly associated with improved business performance. The only way to identify performance gains is to measure them.
Measurable success in one initiative makes it easier to apply that success to other similar efforts. Measurement is used to communicate with sponsors interested in adopting RPA.
Measurement supports the continuous improvement of existing RPA projects and provides a foundation for evolving RPA into newer, and possibly more innovative, use cases.
When should RPA measurements begin?
Before investing in process discovery to identify candidate automation projects, process improvement teams begin collecting information about problems and types of improvement needed in their early discussions with the process owner. That's where the capture of metrics actually begins.
Based on interviews and discussions, along with the capture of costs and performance issues, the team can work with the sponsor on a preliminary assessment of whether RPA can help improve the process.
Process discovery feeds into a preliminary automation plan. That's accompanied by a metrics model that describes how the improvements will impact process performance. All of this combines to create a business case, which includes costs and benefits to the process owner.
Ideally, there's some type of return on investment (ROI) calculation that looks at the costs of the improvements, how long it takes to deliver a positive benefit, and what the return will be over a two- to three-year period.
Measurement is used as soon as the automation project begins to track progress. And, once in production, process intelligence tracks how well the automation works to ensure any problems or changes required receive immediate attention.
As applications are deployed in different ways — in the cloud, on-premises, hybrid, and delivered as a mobile app — it's important to make a new assessment of automation opportunities to determine how else RPA can be used to drive value to the business. Skills in business value measurement are critical to making the case for automation across increasingly complex deployment scenarios.
Implementing automation metrics
Aside from RPA health metrics, which should be ingrained in your RPA system, the goal should be business value measurements focusing on the key metrics needed to maintain project and program ROI.
If an RPA sponsor can see how many person-hours previously were allocated to a task and the cost per hour, then the money saved by process and by the department can be calculated. There are other elements to the ROI metric as well, including ongoing change management costs, infrastructure costs, and RPA staff and professional services costs that will update the ROI on a regular basis.
The metrics should also include a payback period. Understanding the payback period more broadly across programs makes it easier to budget and plan for new RPA initiatives.
The benefit of focusing on the metrics of the ROI is the ability to validate and communicate the success of any individual RPA project and the RPA program overall. Measurable success makes it easier to roll out RPA projects more broadly, especially because it makes it easier to budget initial investments and costs along with benefits on an ongoing basis, as well as trust that new investments will achieve a good return.
Continuous improvement has largely evolved to a near-real-time effort that tracks both the ongoing performance of automation in production and the health of the assets used for automation. Because Digital Workers can work all the time, continuous availability and insight into performance matters.
It's important to consider metrics solutions — that fully and continually automate the generation of metrics — are embedded in automation platforms that are available in mobile and browser formats.
See how Digital Workers
can automate metrics.
About Maureen Fleming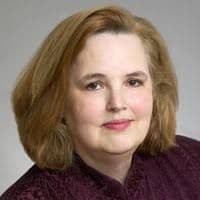 Maureen Fleming is program vice president for IDC's business process management and middleware research area. She examines the products and processes used for building, integrating, and deploying applications within an extended enterprise system. 
Subscribe via Email
View All Posts