Blog
5 Steps to Get Started with Bot Store
July 20, 2018
2 Minute Read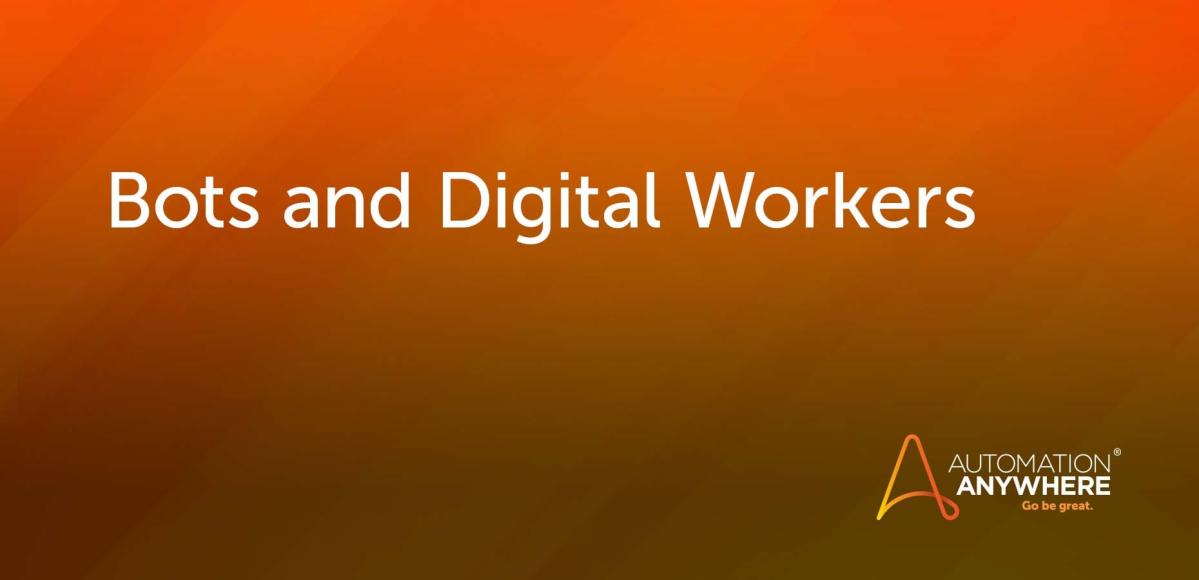 Robotic Process Automation (RPA) has ushered in the age of the hybrid workforce. Digital Workers are increasingly taking on demanding, repetitive, and high-volume business functions so you can focus on activities that require a human touch. At Automation Anywhere, we're on a mission to elevate the human workforce.
With Bot Store, we've created a marketplace for prebuilt, ready-to-deploy software bots, and Digital Workers that run on the Automation Anywhere Enterprise platform. Since the launch of the marketplace, we've seen tremendous growth. And, with new users joining daily, it's the perfect time to get started. Here's how:
1. Know who can use Bot Store
Anyone can access, browse, and search Bot Store with a standard web browser, but you'll need a user account to download or purchase bots and Digital Workers. You can use your Automation Anywhere single sign-on (SSO) account if you have one to access Bot Store. Otherwise, you'll need to register for a new account.
2. Create your Bot Store user account
Go to the Bot Store Registration page, fill out the form, accept terms and conditions, and click the Register button. Your registration should be instantly processed so you can easily accelerate your RPA initiatives.
3. Find your Digital Workforce
Use the search box at the top of every Bot Store page to find the most relevant bots to start building a Digital Workforce for your automation needs. The search function matches bots and Digital Workers according to the title, description, owner, and other attributes. You can also use filters to search by business process or application to list bots that best meet your criteria.
4. Understand how to get set up quickly
Downloading and setting up a bot isn't a herculean task. Our demo video gives a quick overview on how to download, install, and run a bot. Another great resource is the A-People community, offering additional tips and tricks. Some vendors also provide installation support for paid bots and Digital Workers.
5. Download or request the bots/Digital Workers you need
Although many bots and Digital Workers in Bot Store are free to download, others need to be purchased. Not sure which is right for you? You can start a free 30-day trial for paid bots and Digital Workers. When you download a bot or Digital Worker, you'll receive an email with a license code to install and run it.
Questions? Contact botstore@automationanywhere.com. 
About Mukund Srigopal