Blog
Enterprise A2019 Increases RPA Productivity
October 17, 2019
4 Minute Read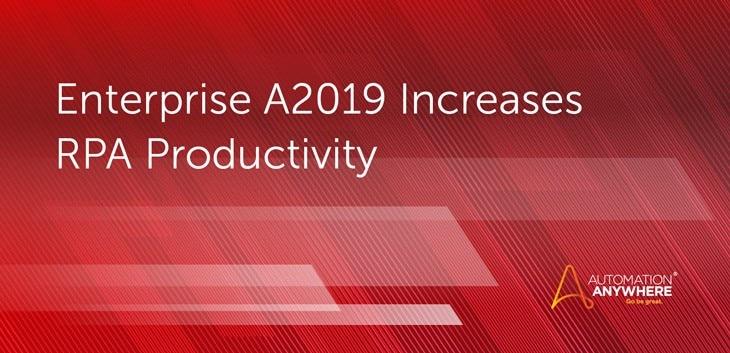 Let's face it, we like choices in our lives. And if that can apply to our work lives as well, even better.
Employees want to use the products that suit them best. For example, some prefer PCs, and others prefer Mac computers. Still others prefer iPad or other tablet devices. A 2018 survey by Jamf found 68% of workers are more productive and happier when they get to choose their work device.
At Automation Anywhere, we're all about productive and happy employees. In fact, those were two of the design goals for our new Automation Anywhere Enterprise A2019 product. Enterprise A2019 provides access to the world's most powerful Robotic Process Automation (RPA) platform through a web browser on any device.
A key breakthrough technology for Enterprise A2019 is its web-based architecture. The design means the RPA application is not installed on the user's local desktop but rather resides on the server and is accessed only as needed by the user. This technology is also known as thin client and is much more efficient and secure than its thick-client counterpart, which must download applications and data to the local desktop. Thin clients don't require local downloads.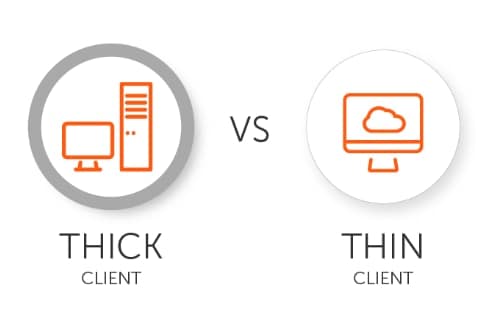 Top 4 benefits of Enterprise A2019 web-based/thin-client technology
1. Automate any business process almost immediately
Regardless of your platform preference — PC, Mac, or tablet — Enterprise A2019 always has the familiar, native look users feel comfortable with. Our ongoing user experience (UX) research teaches us this familiarity factor not only helps new users get up to speed more easily, but it also enables more tech-savvy users to leverage powerful features more quickly and create sophisticated software bots even faster.
2. Point and click to automate tasks on any device
It's as simple as log in, click, and automate. With Enterprise A2019, the key components — Bot Creator, Bot Runner, and Control Room — are delivered via a modern, web-based interface, working with common browsers such as Chrome, Firefox, and Edge. This consumer-like environment simplifies task automation and management.
It also enables IT managers to connect and view multiple Control Rooms simultaneously. This is especially valuable in enterprise organizations that have development, test, and production environments segregated.
3. Deploy bots across the enterprise in a few clicks
The Enterprise A2019 client doesn't have to be downloaded and installed on the end user's computer. That means users don't have to wait for downloads, whether for the first time or for updates, which saves time and improves productivity.
IT benefits from the platform's unique ability to scale from one to thousands of bots deployed with friction-free upgrades and always-on access to the latest capabilities. And, RPA can be easily managed across the entire enterprise from a web-based control center.
4. Ensure security — data isn't written to the local device
An additional benefit of the Enterprise A2019 web-based client is that bot data is never written to the local hard drive (unless you want it to be). So, if a computer is lost or stolen, the data cannot be retrieved from that system. This feature is extremely important for heavily regulated industries such as finance and healthcare.
Simplifying automation, empowering productivity
At Automation Anywhere, we applaud choose your own device (CYOD) and bring your own device (BYOD) trends in the modern workplace, and we're building our products to accommodate them. Enterprise A2019 makes it easier than ever to automate processes on whatever device employees choose. As a result, they can create better bots faster. This bot velocity further helps employees be happier and more productive as well. Call it an upward spiral.
Beyond improved usability, the Enterprise A2019 architecture has additional benefits, including lower cost of ownership and higher levels of security.
Increase your productivity.
About Sirisha Damarapati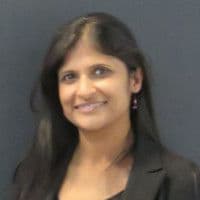 Sirisha Damarapati draws from her hands-on experience managing globally distributed teams, projects, and customer engagement in her role as principal product manager.
Subscribe via Email
View All Posts
LinkedIn