Blog
Intelligent Automation: Breaking RPA and AI Silos
October 15, 2019
4 Minute Read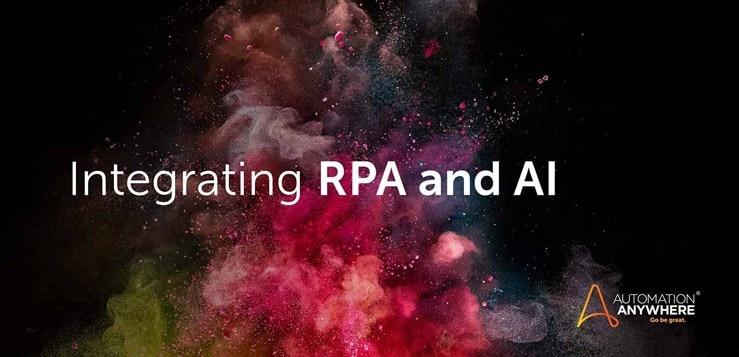 Artificial intelligence (AI) and Robotic Process Automation (RPA) have a lot in common. They're both increasingly popular technologies, with enterprise installations accelerating year after year. They both promise to revolutionize companies striving for digital transformation. And they both, until now, have been relegated to silos within organizations, requiring highly skilled — yet scarce — practitioners to successfully deploy them.
The introduction of Automation Anywhere Enterprise A2019 eradicates that separation, capitalizing on the trend toward intelligent automation — the integration of AI, machine learning, and RPA. As evidence, nearly half (46%) of enterprises today have already deployed intelligent automation, according to an IDG study.
Integrating AI and RPA in a single platform
For the first time, RPA and AI can reside together in one web-based platform. RPA developers finally can collaborate closely with data scientists, and vice versa. And the results — truly intelligent automation — promise to be spectacular.
The Automation Anywhere Enterprise platform has always included Document Automation, our cognitive tool that can process unstructured and semi-structured data to power intelligent automation of end-to-end processes. Now, using the drag-and-drop capability in Enterprise A2019, AI services such as decision, speech, language, and vision from third-party vendors such as IBM, Google, and Microsoft can be easily added to your workflow.
Enterprise A2019 also gives developers the power to rapidly build custom AI capabilities that are available for any business user to deploy. For example, if an insurance company wanted to intelligently automate its claims process, it could use Automation Anywhere Enterprise with IQ Bot to extract and digitize relevant data whenever a claim is submitted.
Then, it could send it to a fraud detection AI model built in the cloud to determine whether the claim was legitimate based on a fraud score. If additional analyses were needed, workers could run the data through a custom AI analytical model written in Python. Furthermore, a claimant could submit images of the car damages that could then be sent to computer vision AI models to determine the estimate of the damages.
All of that can be done in Enterprise A2019 and be easily used by any authorized claims adjuster anywhere — because it resides in the cloud with an intuitive graphical interface.
Democratizing AI and RPA
The graphical user interface of Enterprise A2019 makes it easy for businesses to deploy RPA with AI on their own, without IT involvement. AI and RPA will finally be truly democratized, driving whole new levels of productivity for businesses.
It's important to note that Enterprise A2019 does not replace human workers. It simply gets two previously separate functional areas collaborating. Together, they'll have a much greater impact on your business. In this way, the Enterprise A2019 platform becomes an orchestrator for AI technologies — and a logical way to incorporate AI into business decisions.
Crowdsourcing AI to get truly intelligent automation
Taking this to the next level, intelligent automation integrated with AI will soon be available through crowdsourced bots sold in the Automation Anywhere Bot Store. Businesses will be able to get Digital Workers with AI skills directly from there. No fuss, no coding, no modeling required. Integrated AI and RPA at your fingertips, ready to work for you.
Most importantly, Enterprise A2019 will act as the launchpad for truly intelligent automation. It will spark the next revolution in the workplace, as it will drive many more tasks to be automated — even when decision-making is involved — the way the first PCs changed virtually everything about the way we worked.
The only difference is, this will be a quiet revolution. To your workers, it will feel more like a natural evolution that will put you on the path to successfully building a modern, healthy, efficient, and happy human-plus-Digital Workforce future.
See our ground-breaking
RPA + AI platform.
About Avi Bhagtani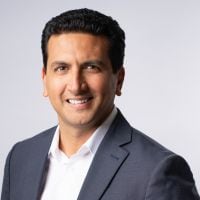 Avi Bhagtani is senior director of product marketing, focused on artificial intelligence and cognitive automation. He has multiple years of industry experience managing global software product portfolios in software, the Internet of Things, AI, and cloud organizations.
Subscribe via Email
View All Posts
LinkedIn