Blog
Automation Anywhere Enterprise A2019.08: What's New
December 31, 2019
4 Minute Read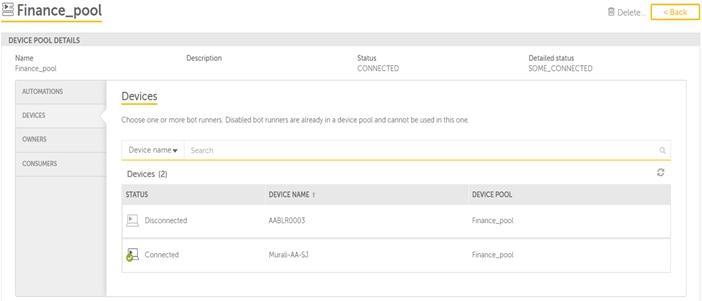 When we released Automation Anywhere Enterprise A2019 earlier this year, it was met with international acclaim because of its revolutionary web-based, cloud-native design, among its many other attributes. Our latest release, Enterprise A2019.08, builds upon the groundbreaking success of the product's October launch, adding enhancements to optimize productivity and security.
Productivity
Enterprise A2019.08 includes a number of new features to improve productivity and efficiency, as well as ease of use.
Device pools
A way to organize devices — for example, by a function such as finance or human resources — device pools help allocate a certain set of devices for one or more bots. The benefit is that the bots assigned to the pool will only run on one of the machines in the pool.
With Enterprise A2019.08, you can easily create device pools via an intuitive menu option. The pools are available for regular bot deployments, and you can select multiple pools if desired. To ensure security, the permission model is based on industry-standard, role-based access control (RBAC) mechanisms.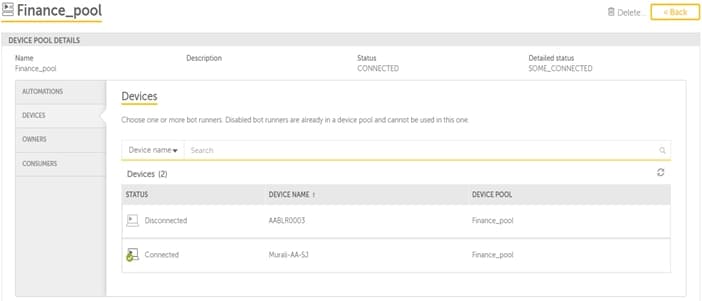 Enhanced trigger support in attended automation
Triggers are used in attended automations to launch a bot. Enterprise A2019.08 includes two new updates to triggers to make attended automations even more powerful:
Extended UI triggers
Updated file and folder triggers
The extended UI triggers work with Windows-native apps and provide support for mouse-click and mouse-click/special key combinations, as well as with text box elements. File and folder triggers have been updated to add support for more actions, such as file created and file deleted. 
Terminal emulator
For additional support of legacy systems, Enterprise A2109.08 includes terminal emulator support for ANSI and VT-100, as well as connection type support for Telnet and SSH2.
Enterprise A2019.08 on-premises is Azure-certified
Automation Anywhere Enterprise v11 has been recognized as one of the only Digital Workforce platforms to support the world's four major cloud providers. Enterprise A2019 continues that support, with the Control Room, bot creation, and bot deployment now certified on Azure.
The following test and certification documents are available:
Bot Agent notification
When a new build is released in Enterprise A2019.08, the system will determine if a Bot Agent update is required and will give the following messages to advise whether you need to upgrade the agent for a bot:

SAP recorder
The Universal Recorder feature now supports SAP GUI. That means you can easily access the screens with SAP GUI applications and capture the required actions with the click of a mouse.
The SAP Accessibility framework provides fast and accurate control detection. The most common controls and actions are enabled, including Textbox, Button, Checkbox, Combobox, Radio button, Table, Tree, Menu, Click, Left/Right/Double click, Check/Uncheck/Toggle, Get/Set text. The feature also allows easy editing of a generated script.
The SAP recorder is available in the Enterprise A2019.07 release, as well.
Security
In keeping with Automation Anywhere's enterprise-class security philosophy, Enterprise A2019.08 adds SAML 2.0 integration: The Enterprise A2019 Control Room fully integrates with customers' SAML-based identity providers.
The Control Room is native database-authenticated. Enterprise A2019.08 on-premises allows Control Room admins to switch the Control Room database to become a SAML-authenticated environment. Additionally, Enterprise A2019 on-premises continues to support Active Directory authentication.

Bot Insight
In Enterprise A2019, Bot Insight is fully integrated into the core platform. Enterprise A2019.08 enhances the operations management capability by including an audit dashboard that enables you to track your bots and business health.
The prebuilt audit dashboard allows you to analyze activities and display the results with new visualizations, such as stacked bar and cluster charts. The operations dashboard also allows for customization to meet your specific needs and save a copy for reuse.
Document Automation
Document Automation for Enterprise A2019.08 provides many user experience enhancements that further streamline end-to-end automation of complex document-centric processes. Enterprise A2019.08 expands the number of use cases supported by IQ Bot.
In addition to the ABBYY FineReader and Tesseract optical character recognition (OCR) engines, the update includes the Microsoft Azure OCR engine to further simplify English handwriting and identification document extraction, such as passports and driver's licenses.
Document Automation for Enterprise A2019.08 also enhances capabilities for developers and power users to add custom code in Python to improve extraction and validation results. Other enhancements include improved public API support, single-click text validation, flexibility in the selection of training documents when creating a learning instance, and expanded UI language support with the addition of Italian and Portuguese.
Experience automation
made brilliant.
About Navin Mittal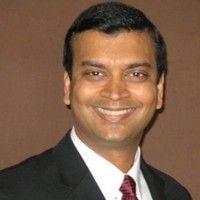 Navin Mittal, director of product marketing, is a well-rounded and qualified business executive and leader. He has more than 20 years of experience in product/solution engineering and marketing in Robotic Process Automation, networking, network management, software products, telecommunications, and
Subscribe via Email
View All Posts
LinkedIn