Blog
A+ Accelerators Deliver Just-in-Time Solutions for RPA Success
April 7, 2021
3 Minute Read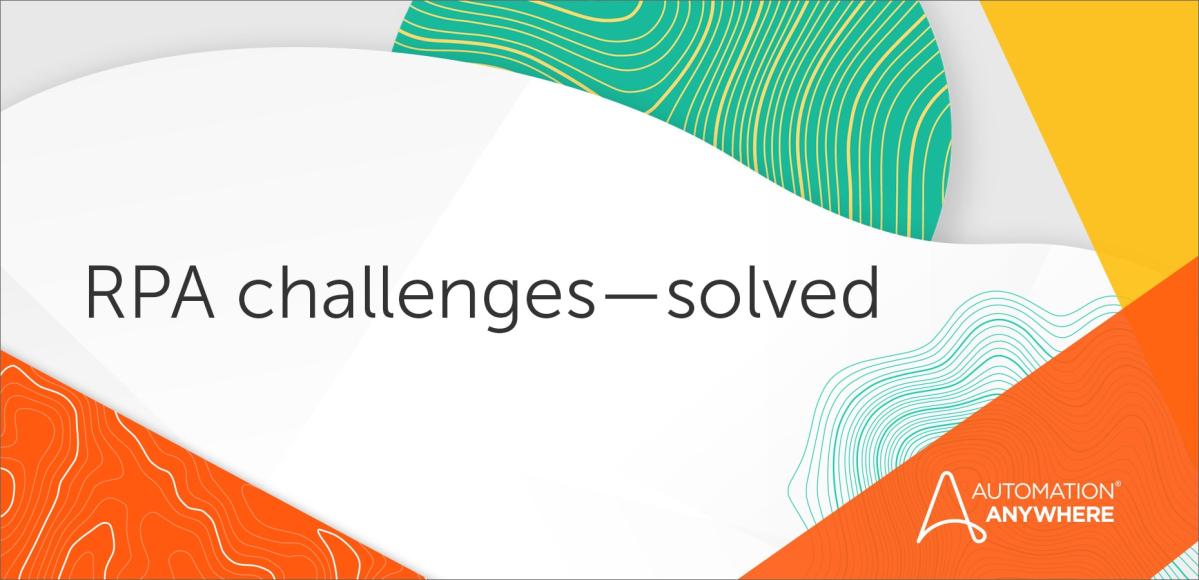 You've hit a roadblock on your Robotic Process Automation (RPA) journey—a challenge you're not sure how to overcome. You may want to discover and prioritize the appropriate business processes to automate, shore up an unstable process automation, or jumpstart a sluggish deployment. Perhaps, you want to prepare your Enterprise 11 bots for migration to Automation 360 (formerly known as Enterprise A2019). Or you have another challenge. Our Professional Services (PS) team is here to help.

Introducing A+ Accelerators
This PS program offers outcomes-based, pre-packaged services that address a variety of automation challenges with tested, proven, just-in-time solutions. A+ Accelerators bridge the gap between RPA training and full professional services engagements.
The remote-led A+ Accelerator services deliver personalized guidance for your team of technical and business users. Rather than the transformative professional services engagements that can last for months, each A+ Accelerator service is designed to be completed in a short time frame—in most cases, 1-5 days over a couple of weeks—to help you quickly move past your challenge, and at a fraction of the cost. Think of A+ Accelerators as ordering a la carte at a restaurant. You can order just what you need when you need it.

What's on the menu?
No matter where you are in your RPA journey—starting out, scaling, or transforming your enterprise with automations in place—there is an A+ Accelerator service to help. You can choose from a variety of solutions—all based on real-world customer experiences. Working with thousands of customers around the globe, our experts have identified some of the most common challenges to address with A+ Accelerators.
Current services cover solutions such as:
Business process discovery
Guided bot building
RPA program health check
Rapid response to resolve a critical issue
Document Automation onboarding
Scaling an RPA program
Human bot collaboration
Migrating to Automation 360
Select one or all of the services. And the menu will continue to expand.

Right solutions at the right time
A+ Accelerator services are available with A+ Tokens. Offered through an annual subscription, the tokens are prepaid credits used exclusively with the program. Each service has a token value assigned to it. When you're ready for a service, simply use some of the tokens to pay for it. The transaction can be done with a telephone call.
The tokens can be applied to one or as many services as you like. And you don't have to preselect the type of services you want. What if you run out of tokens? You can buy more at a time that's convenient for you.
The subscription is designed to help you engage with our experts as quickly as possible. No separate contract or statement of work is required.

Simply sign up, and you will be ready to go
With A+ Accelerators, you'll receive the expert support you need to break through that roadblock and accelerate your journey, transforming your business with Automation Anywhere and Robotic Process Automation.
About Mary Beth Perrot