Blog
How the Cloud Enables Remote Work
September 2, 2020
5 Minute Read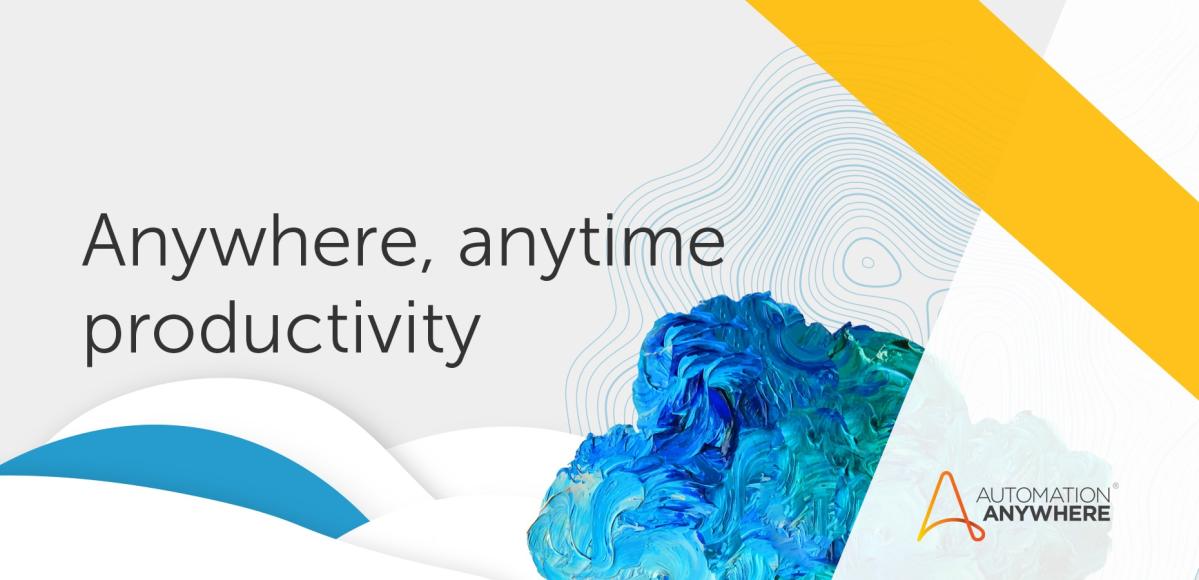 Many office workers are now working remotely out of their homes or other mobile workspaces. While a "work-from-home" strategy wasn't always looked at as a viable business model in the past, organizations have quickly realized just how productive the new norm can be.
If the surge in remote working had occurred years ago, many companies would not have had the resources or tools needed for employees to work from home effectively. In many cases, most organizations that were heavily reliant on facilities and in-office workspaces would have very few options but to close and move to a 100% remote workforce. 
Fast-forward to today where technology has evolved to be a part of everyday life — from mobile apps to digital assistants to home automation. For businesses, new and innovative products have made it possible to work with the same, if not even higher standards, when operating primarily remote workforces.
One of the biggest reasons is cloud technology. The cloud has been used in modern enterprise settings for enhancing day-to-day business functions. Even so, many organizations are still unaware of its real significance. Here are some benefits to consider.
A flexible workplace
Cloud technology makes it possible for employees to work from anywhere, giving them access to business applications on the web through a virtual environment to the same information they would have access to when connected directly in an office. 
Using the cloud in the form of Software-as-a-Service (SaaS), companies can deploy enterprise software applications to their employees, no matter their location. Workers can quickly and securely gain access to the documents and files they need to complete their tasks. At the same time, online communication and collaboration tools ensure employees can contribute to interdepartmental discussions and larger team projects. Cloud technology gives organizations a wide range of options when it comes to creating flexible and efficient teams while contributing to the business's overall success. 
Enhancing collaboration and communication
Investing in cloud technology is a great way to increase collaboration between employees, regardless of where they are physically located. When all digital business assets are saved and stored in the cloud, workers can access, edit, and share information in real time. Because of this, employees can seamlessly work on the same projects without interruption and little to no downtime. This helps to significantly reduce missed deadlines and provides for more accurate version control over shared files.
Reducing infrastructure overhead
Cloud computing and IT managed services can reduce the overall overhead costs of a business by making it possible for organizations to quickly and economically scale their infrastructure to match changing business needs and requirements. Companies can significantly reduce sizeable upfront capital expenditures on technological investments that are more than what they need at that time. With cloud-based server hosting and SaaS applications, they can customize their business solutions while having the financial ability to upgrade their investments more frequently.
Hardening security protocols
Security and compliance are some of the biggest concerns business leaders face when making decisions that impact their company. With information and data so readily available to workers through the cloud, it is easy to think that outsiders can access the same data. 
However, most cloud providers invest heavily in their security protocols; more than many organizations do when managing their on-premises infrastructure. As a result, cloud service providers can play a vital role in hardening business security and have the tools and solutions available to create a much more secure and sustainable business, even when operating with a fully remote workforce.
Improving workforce mobility
Cloud technology makes it possible for employees to gain access to corporate apps even when they're on the road with smartphones and other devices. This is particularly important for employees who don't just work from home but are always moving throughout the day, such as salespeople, delivery drivers, or field technicians.
By using cloud-based mobile business applications, employees can generate reports, fill in forms, create sales orders, and complete various other tasks when operating outside of their home. Mobile business solutions can also be connected directly to business intelligence software, increasing the speed with which organizations access their data and helping them to make better-informed decisions.
Cloud + automation
While not every job or industry can function with a fully remote workforce, organizations can still leverage cloud technology to its full extent, whether empowering employees remotely or in the office. Automation technologies such as Robotic Process Automation (RPA) powered by the agility, security, and mobility of the cloud can enable all parts of the organization to perform their best. Examples include: IT efficiently managing the needs of a remote workforce; HR streamlining processes while providing an excellent employee onboarding experience; finance and accounting teams virtually working together on month-end close; individual employees automating redundant tasks to get more out of their day.
The convergence of these two transformative technologies — cloud automation — can make remote work not only more productive and efficient but also more rewarding and balanced.
Create a Seamless Remote Work Experience.
About Saba Mirza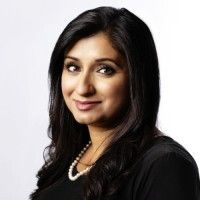 Saba Mirza is the head of product marketing for the Automation Anywhere Enterprise platform, including Enterprise A2019 cloud-native RPA platform, analytics, and security.
Subscribe via Email
View All Posts
LinkedIn