Blog
We Stand with Small Businesses
August 18, 2020
2 Minute Read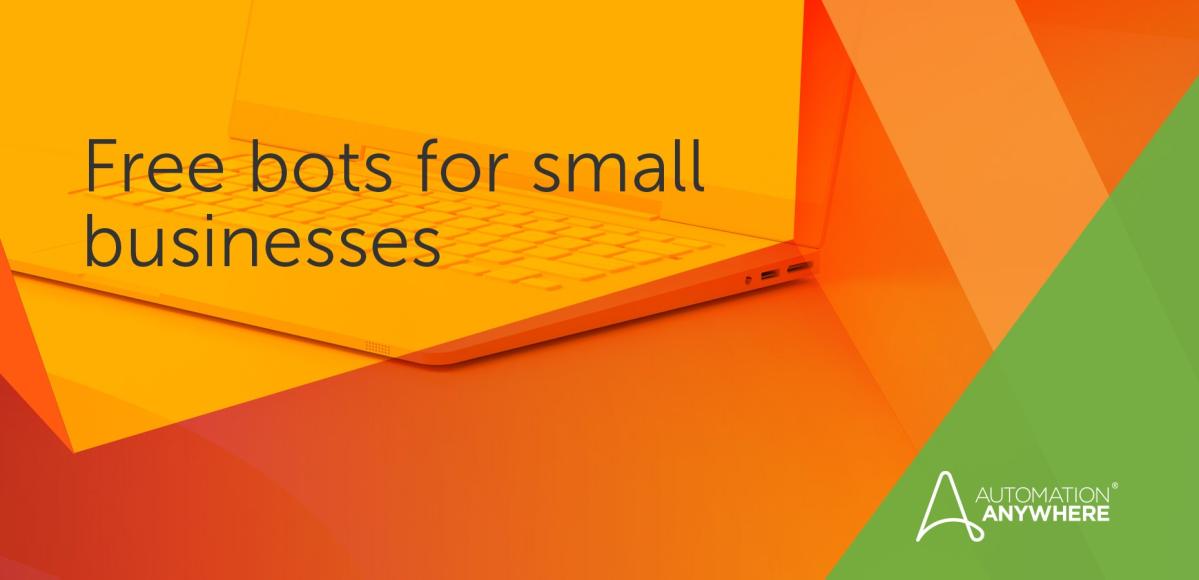 Small businesses play an essential role in their communities. Small businesses allow people to achieve financial independence; they create employment opportunities; they encourage innovation. To support local businesses during these challenging times, Automation Anywhere has joined the American Express Stand for Small initiative. We have joined other renowned companies like Dell, Amazon, and Salesforce in the effort to help local businesses by offering resources and tools to ensure small businesses can thrive.
Our contribution includes free Robotic Process Automation (RPA) bots that local business owners can use to help them and their employees adapt to the changing landscape. These RPA bots can help with personal productivity, business continuity, and much more. With the bots available in the free bot pack, you can:
Get notified of policies that may affect your business
With the constant changing of policies affecting small businesses, it is imperative to stay current to know how your business is affected and what actions you need to take. The COVID-19 Local Advisories Bot collects all relevant policy information for your local areas, such as stay-at-home policies and the reopening of businesses. You will also be able to view national and global statistics regarding trends of the coronavirus.
Stay connected with your team
As regulatory requirements change, you will need to keep your team informed. With the overwhelming amount of communication channels available, it can be challenging to ensure that your employees receive critical information in real time. With the Employee Communication Preferences Bot, you can reach your team with time-sensitive notifications based on their desired channel of communication without putting an additional burden on you.
Find the data you need when you need it
It's not unusual to get overwhelmed by data. And it's understandable since data heavily influences business decisions. But what good is the data if you can't access it when you need it? Or if it gets lost in a sea of other irrelevant information? That is why we offer the Excel Data Lookup Bot to help you automate lookup tasks in Excel, allowing you to find data based on column/row number and header row/column.
Whether it's to help your team succeed or adapting your business to current conditions, these free bots are available to everyone. To start using these bots, download Community Edition – our free RPA tool that offers a complete Digital Workforce platform package – and experience how RPA can support you.
Free Digital Workforce at Your Service.
About Ashraf Aziz