Blog
The Benefits of RPA Analytics
October 7, 2021
4 Minute Read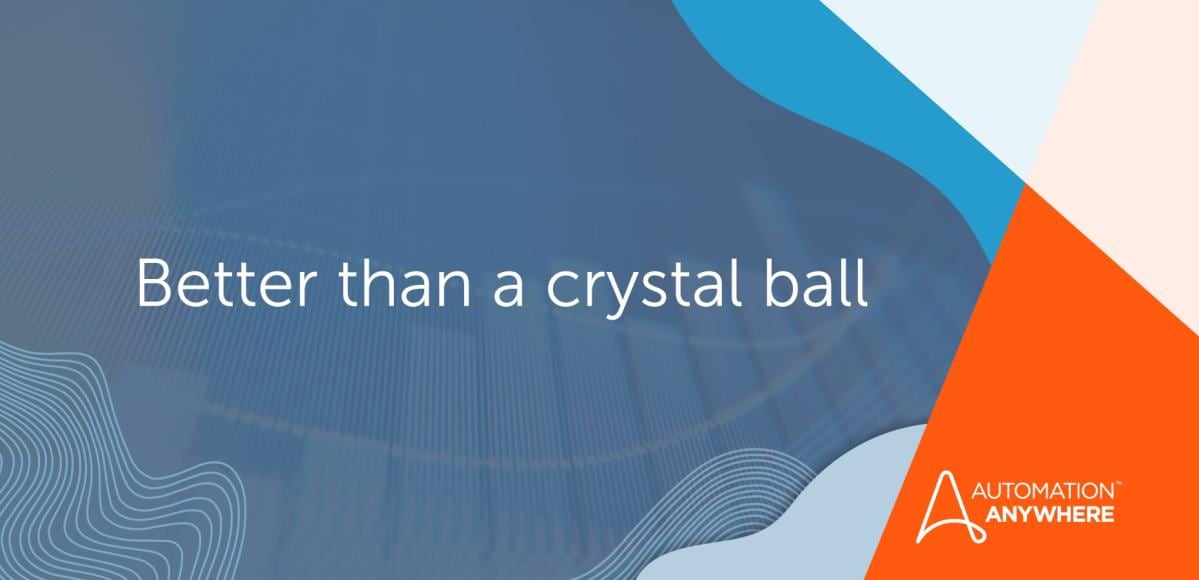 Let's say you have your first Robotic Process Automation (RPA) software robots ("bots") up and running. Your first few processes—such as accounts payable, order-to-cash, or customer service notifications—are fully and (intelligently) automated. They're working well. Employees are delighted to have the dull, repetitive work off their plates and more time to focus on their real jobs. So are you done reaping the benefits of intelligent automation with RPA for these particular processes? No, it's only the beginning.
The most critical source of great business value is data. All the digital interactions that make up automation generate lots of data.  And that data could return enormous value for you and your business if you use analytics to derive intelligence and insight from it. The leading RPA solutions in the market all have analytics built into them, ready to go. But they also connect to other, popular third-party analytics programs, so you can simply leverage analytics products that you've already invested in and are comfortable with.
RPA analytics helps you in two basic ways. First, it reports on the health of your RPA software robots ("bots"). It analyzes performance, whether—or how often—the bots fail and other parameters. It also gives you detailed knowledge of the success of your automation initiatives.
Secondly, RPA analytics can analyze the operational health of your organization. By analyzing bot data, you can develop a deeper understanding of your business's processes and workflows and get actionable metrics on how to improve these processes and workflows to meet business goals and sharpen your competitive edge.

Know how your bots are performing
With analytics—whether they're native, built-in, or from a third-party solution—you can track and trace your bots in a continuous assessment of how they are performing. Leading analytics will provide:
Real-time health and performance monitoring
Visual dashboards that produce actionable data on your bots
Visibility into the process to ensure you are meeting your automation service level agreements (SLAs)
As mentioned earlier, analytics can tell you such things as which bots are performing the best? Which bots have failed? What are the places where your automated process slows or breaks down? These will help you hone your bots to get optimal performance from them.

Maximize ROI
Whether you're in IT or a business leader, you need to understand what kind of return on investment (ROI) you are getting from your investment in RPA. With analytics, you're able to understand, manage, and optimize ROI by the insights you get of your processes flowing through your RPA bots.
With each process automated, you generate numerous pieces of raw data that can be converted into business insights with an analytics tool. This data tells you about revenue growth, cost savings, and productivity improvements. It allows you to calculate how much you saved (or generated) versus how much you paid. You can come up with a hard ROI that you can use to convince senior management or evangelize throughout the organization that RPA is an intelligent investment. For example, you can discover how many purchase orders you're able to process in a day with your bots versus how many hours it would take to process that same amount manually.

Predict and improve business outcomes
Once you get more experienced with analytics, you can graduate to advanced, artificial intelligence (AI)-infused predictive analytics that gives you the business intelligence that enables you to anticipate results and adapt. For example, you might want to know the current speed of your automated order-to-cash cycle so that you can calculate what would happen if you changed your payment terms. You can predict when to expect payments by analyzing historical patterns in customer behavior and use that knowledge to strategize on how to improve cash flow.
As another example, analyzing the data generated from automating invoice processing makes it easier to predict how many invoices will be received and to anticipate how much will be needed to pay in the coming months.

Transfer raw data into actionable insights
Every automated process generates priceless volumes of raw data. By using RPA analytics, you can effortlessly transform it all into deep enterprise insights—about everything from cost savings to revenue growth to productivity improvements—and drive better business decisions.
Learn About Automation Anywhere Analytics.
About Ashraf Aziz