Blog
The Power of RPA Around the Globe
September 17, 2018
6 Minute Read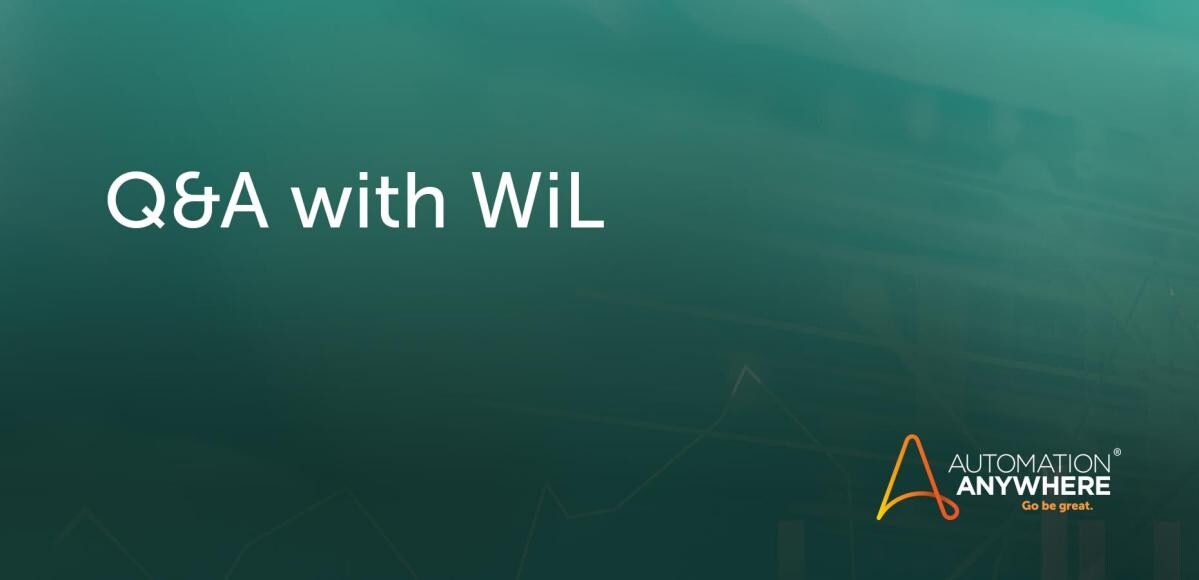 Earlier this summer, Automation Anywhere raised a Series A financing round of $250 million. World Innovation Lab (WiL) invested in the round to help extend our leadership in the rapidly expanding Robotic Process Automation (RPA) market and accelerate our global customer engagements and product development.
One high-growth market is Japan, and to gain insights into this market and our relationship with WiL, we spoke with Rob Theis, general partner at WiL.
Automation Anywhere: Why did WiL decide to invest in Automation Anywhere?
Theis: I wrote my first artificial intelligence (AI) program (CAD application) using LISP on a Symbolics 3600 computer in the early 80s. It was difficult to make these programs work intuitively. Software bot programs are a little better — they are a linear computer program, easier to develop with the ability to execute certain tasks without human intervention.
Fast forward 30 years, and bots have advanced rapidly in many applications including the famous Tamagotchi in 1996 to now chatbots that enable organizations to provide a natural way to interact with customers. Today, almost 50% of the internet is bot traffic. Bots powered by artificial intelligence/machine learning are still at an infancy for use within organizations, but they are already making significant triple digit gains in productivity and impacting huge returns for companies such as Mastercard, Google, GM, Tesco, and more.
Enterprises have spent multi-billions implementing enterprise resource planning (ERP) software to achieve productivity for the back office — from mainframes to client/server to web-based, and now to the cloud. There are no measurable gains or benefits remaining to "re-implement" an ERP system. These ERP systems today are effectively the "databases" of corporate information repositories.
"No-more-ERP" — instead, every dollar invested in RPA can yield a 30x return on investment (ROI). So instead of continuing with ERP implementation or migrating ERP to the cloud, companies should invest in RPA now. If you are a CFO or COO, there is nothing more impactful to the business gains than implementing an RPA system corporatewide.
With ERP, you still have manual, repetitive tasks performed by human workers — such as in data entry, invoice processing, answering frequently asked questions from customers or internal employees, processing loan applications, sifting through thousand-page audit documents. All these can now be performed by software bots 24/7/365 with near-perfect accuracy.
Existing ERP systems cannot perform these operations or require custom programming and scripting. Imagine using bots that operate with any application that can be set up even by non-technical users in a matter of hours. Millions of hours and operational costs can be saved. Customer service experiences can be improved. More importantly, human workers can now be liberated to pursue more creative, meaningful, and high-value tasks.
This is the future of work being built now: the best of digital (enabled by RPA) plus the best of human abilities (liberated by digital bots to do higher-value work). This is why we invested in Automation Anywhere.
Automation Anywhere is the leader in RPA today, with over 1,100 global customers and a growing customer base in Japan. They have a proven track record of automating corporate processes over the last 15 years, and have created a superior, comprehensive enterprise-class platform that has been built with ease of use and extensibility at its core. Customers can start with small implementations, then quickly scale to enterprise-wide deployment in months. Automation Anywhere recently launched the world's first Bot Store marketplace, consisting of more than 200 prebuilt bots for commonly used business processes provided by SAP, Salesforce, ServiceNow, Zendesk, Oracle, IBM, Google, etc., delivering drag-and-drop ease of implementation.
The ROI today is impressive. Take, for example, Synergy, Western Australia's leading energy generator and retailer, who has realized 163% ROI while generating annual cash benefits of $1.5 million. Customers like Synergy are able to generate hundreds of hours of additional employee capacity while reducing costs and errors. These types of productivity gains have resulted in Automation Anywhere growing its customer base to 1,100 and its recurring revenue to over 100% annually for the past three years.
Going forward, there could be even more productivity gains, with Automation Anywhere's development of more AI-powered cognitive Document Automations that can learn from human behavior to recognize objects, parse and classify, even interpret meaning and sentiment, and intelligently draft responses — thereby automating much more. We are excited about all that Automation Anywhere has in store to power digital transformation for organizations.
Automation Anywhere: We are excited to have WiL as a partner in expanding into global markets. Japan is a key market for us, so how do RPA and the Automation Anywhere solution align with the market needs in Japan today?
Theis: The impact of RPA in Japan is especially compelling. With a rapidly aging population and shrinking workforce, Japan faces critical challenges in increasing labor productivity. The working age population has peaked at 68 million in 2000 and is expected to shrink by 4 million or 6% by 2030, according to The Ministry of Health, Labor and Welfare in Japan. People already work long hours. With declining workforce supply, maintaining or, more importantly, improving overall productivity (do more with less) is a key strategic initiative for many corporations in Japan and for the country as a whole.
We work closely with our network of corporate partners in Japan, so we have front row insight into their key initiatives to drive growth. RPA solutions such as Automation Anywhere have been identified as a strategic imperative for many organizations in Japan to augment their precious labor force. So, the timing for expansion into this market is optimal right now.
Automation Anywhere: One of the key reasons why we are excited to partner with WiL is your strong network of corporate partners. How do you foresee us all working together in our Japan expansion?
Theis: I foresee a high level of collaboration with our network of partners, as our missions are well-aligned. WiL is backed by the Japan government and about 30 major Japanese corporations, many of them global enterprises. This means that Automation Anywhere is no longer just a U.S. company but now has the backing and reach of some of Japan's biggest and most well-known companies.
Our mission is to enable digital transformation in these large organizations by providing key technology insights, as well as investment and partnership opportunities with relevant startups. Automation Anywhere is a timely and viable solution to transform how these large companies work and to help them increase productivity. In addition, our network extends beyond just our backers to other enterprises and individual talent, and this allows us to support Automation Anywhere with additional channel partner and customer introductions and talent acquisition — e.g., Japan country managers, CXOs, advisors, etc.
There is a lot of work we can do together, and we are excited to partner with Automation Anywhere to power digital transformation in organizations across the globe.
Start your
automation journey.
About Anubhav Saxena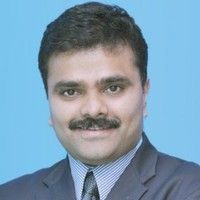 Anubhav Saxena, a global business and technology management leader, serves as executive vice president of partnerships, strategy, and operations. He works with the world's largest and most progressive advisory firms and service and technology providers to create acclerated, seamless digital enterprises. 
Subscribe via Email
View All Posts
LinkedIn