Blog
#1 in Global Cloud Automation Market Share 2 Years in a Row
August 2, 2022
2 Minute Read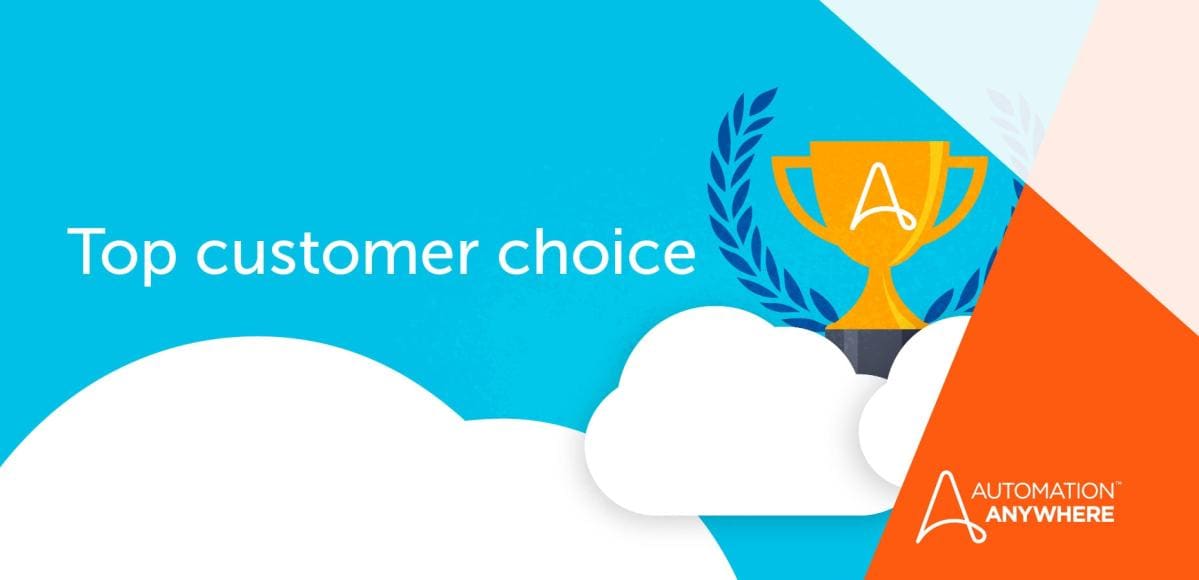 Automation 360™, our cloud-native, AI-powered Robotic Process Automation (RPA) platform, continues to be the top choice with customers. For the second consecutive year, we've been ranked #1 in market share for public cloud RPA by IDC.  
Recently, the global research firm released its report Worldwide Intelligent Process Automation Market Shares, 2021: Accelerating Growth Despite Consolidation, June 2022. According to the report, Automation Anywhere took the number one spot with a 46% share.  
 
Automation 360, the foundation of the Automation Success Platform, is used by the world's leading enterprises. A single, integrated, end-to-end solution, it transforms the user experience, breaking down front-office and back-office technology siloes. Automation 360 automates, accelerates, and streamlines business processes across all systems and applications, including SaaS and legacy applications. It frees employees from repetitive work to focus on higher-value projects. And since it's a cloud solution, it requires only a fraction of a legacy RPA systems' infrastructure—with 3x faster scaling. 
 
"We're honored to be, once again, a top customer choice," said Mike Micucci, Chief Operating Officer at Automation Anywhere. "Organizations are looking for a flexible, agile solution that can help them deal with the impact of global events, including the ongoing trade and supply chain issues and the Great Resignation. Our cloud-native Automation Success Platform is that solution for today and the future of work, empowering organizations to meet their challenges and enhance performance for ongoing success."   
It's clear that cloud-based automation has become an integral part of future-proofing business transformation strategies. Recent research published in our Automation Now & Next report found that 90 percent of industry leaders surveyed said they're moving from on-premises to cloud automation–and 93 percent said they have already adopted a cloud-first approach for all new automation initiatives.  
"There is no doubt that more businesses around the globe are utilizing cloud automation, and this trend is only expected to get stronger," said Maureen Fleming, Program Vice President, Worldwide Intelligent Process Automation Market Research and Advisory Service at IDC.

And, according to the Automation Now & Next report, with top-performing companies seeing an 8.5x return on investment for their automation programs, it's no surprise that cloud-based automation continues as a trend. Read the Automation Now & Next report to discover how industry leaders are thriving in the face of global uncertainty with the help of intelligent automation. 
Get Your Copy of the Report Now.
About Christelle Flahaux